Hazardous Waste Disposal Solutions
Panda Environmental provides hazardous waste removal and disposal solutions to businesses across Southern Ontario. This article will take you through a quick checklist you should review if you have hazardous waste to dispose, links to the relevant Ontario laws, and the hazard waste  removal anddisposal solutions we have available at Panda Environmental. Contact Panda today to learn more about our waste solutions and how we can work for your business.
Hazardous Waste Disposal Solution Options
There is only one option when looking to dispose of hazardous waste, and that option is to dispose of the waste in a safe and environmentally friendly manner. The last thing you or your company wants to do is damage the environment, your public reputation, to put people's health at risk or to have to deal with lawsuits and fines for not disposing of hazardous waste correctly. 
Before You Get Started
Before you get someone to dispose of your hazardous waste, you should confirm each of the following:
1. Confirm what part of your waste is hazardous and if you have processes in place to separate it from your normal waste
2. Confirm that you are using proper containers to store your hazardous waste before pickup
3. Confirm your hazardous waste is labeled and stored in a safe place before pickup
4. Confirm you have a hazardous waste spill plan, in the event a spill occurs at your facility
5. Confirm that you have training policies in place for all of your employees to learn how to handle the hazardous waste
6. Confirm the company you chose is using a safe and certified vehicle to transport the hazardous waste to minimize the risk of a spill during transit
7. Confirm the company you chose adhere's to the federal hazardous waste laws
8. Confirm the company you chose adhere's to the provincial hazardous waste laws
9. Confirm the company you chose adhere's to the municipal hazardous waste laws
10. Confirm that you are in compliance with the Hazardous Waste Information Network, (HWIN)if you operate in Ontario, Canada 
If you have any questions on any of the above items please feel free to give us a call. We will gladly help you find any information you may require to help you conform with any laws you are required to follow when it comes to handling and possessing any hazardous waste.
Effective Hazardous Waste Disposal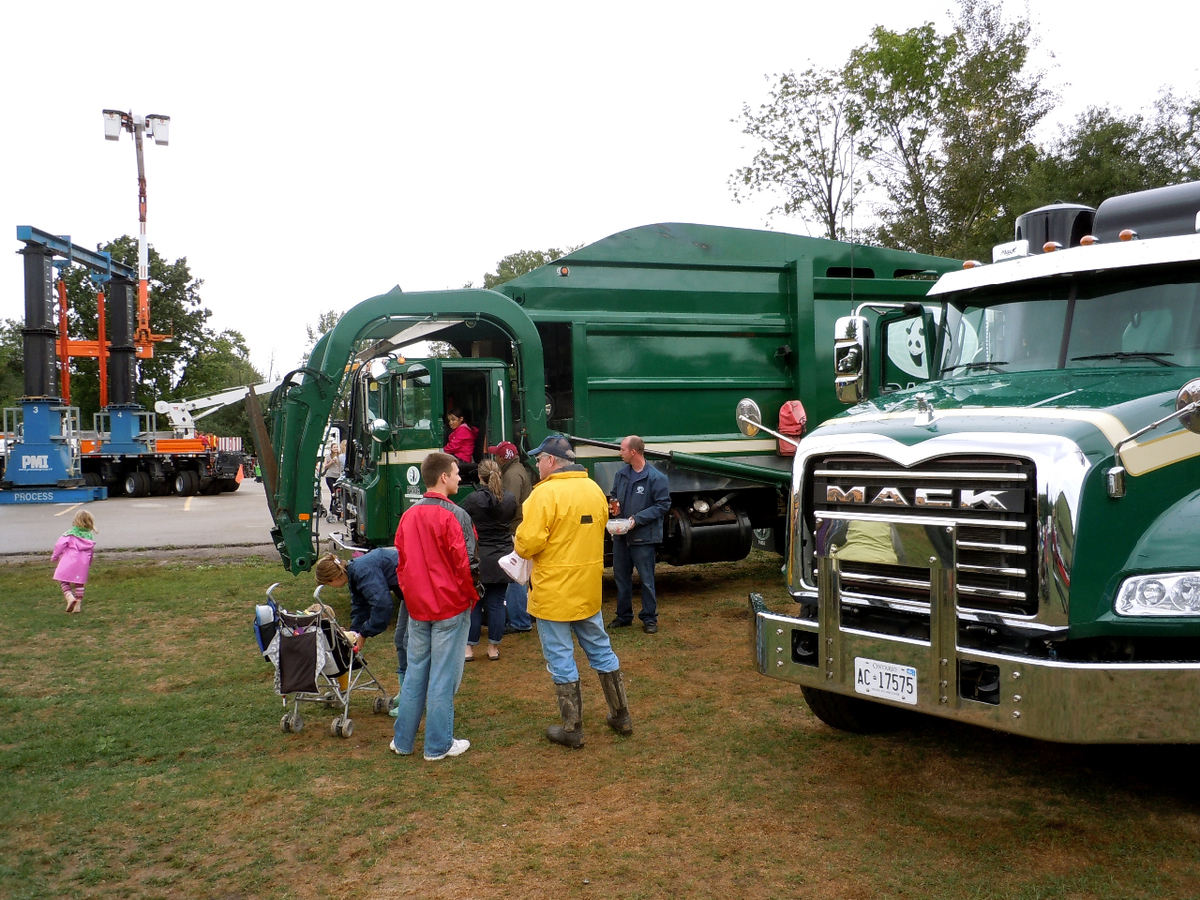 We offer hazardous waste disposal services that span almost every waste classification and business across Southern Ontario. Below is a list of the waste classifications that Panda deals with: 
Acceptable Waste Classes:

111-114
121-123
131-135
141-150
211-213
221

 

222
231-233
241
251-254
261-270
331
Panda does not currently handle class 242 or 243 waste classes.
If your hazardous waste is oil, sludge or waste water click here to learn more.
If you are not sure if your waste requires hazardous waste treatment click here to learn more. 
Hazardous Waste Disposal Laws
Hazardous waste requires special waste removal solutions in Ontario in order to adhere to municipal, provincial and federal laws and regulations. Panda Environmental fully adhere's to each and every law and by-law at every level of government within the areas we operate in. Failure to follow these laws and by-laws can result in fines to any business that does not dispose of hazardous waste in a safe manner. For more information on the rules and regulations of Hazardous waste in Ontario, visit the following links:
Hazardous Waste Transporation
Panda has three types of vehicles that we use to move hazardous waste.  Drum Tucks , Vacuum Trucks and Roll Off trucks
| | | |
| --- | --- | --- |
| | | |
| Drum Tuck | Vacuum Truck | Roll Off Trucks |
To learn more about which method and which truck would be the appropriate method for your hazardous waste, click here or simply give us a call and ask one of our helpful sales staff. 
Panda's Designated Hazardous Waste Processing Facility
Panda owns and operates a designated hazardous waste processing facility. This facility allows us to offer our customers the best service and the best rates when it comes to hazardous waste disposal. 
Other Waste Solutions From Panda
Panda is a full-service waste removal company that offers many other waste removal solutions to our customers. Our services include:
Many clients utilize a combination of services in order to maximize waste removal efficiency and minimize cost.
Panda's Service Area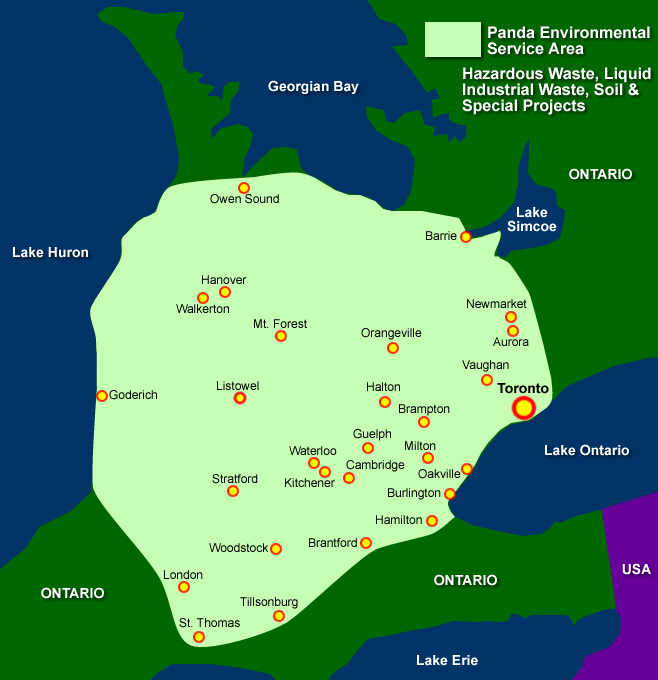 Testimonials
Panda works with customers from all industries and markets and is proud of our high customer satisfaction rate. Click here to view our customer testimonials page to learn more about what our customers say about us.
"We switched over to Panda Environmental Services after several years with another waste management service and are extremely pleased with our decision. The service has proven reliable in delivery of service, the drivers are careful and courteous, the sales and customer personnel keep in touch to ensure we are satisfied in every way! I highly recommend Panda Environmental Services to any business!"
- John
Panda Environmental - Your Complete Waste Management Solution 
Panda Environmental has been a leader in responsible waste management and recycling solutions for over 15 years. We are able to service all waste needs, including hazardous waste. We are able to pick up either by schedule or by request. Click here for a list of all of the waste management and recycling solutions that we provide.