Why Not Having Recycling Services Is Bad For Business

Does your business recycle? Industrial recycling services have many benefits for all kinds of businesses, both big and small. Not having these recycling systems in place can actually harm your business! In this article, you'll learn why it is so important for businesses to implement recycling services, the benefits to your business of "single stream recycling," and the advantages of organic waste recycling. To learn more about waste management for your business, contact the experts at Panda today! 
Looking For Recycling Services Now?

Implementing Industrial Recycling Services Helps Your Business Reputation and More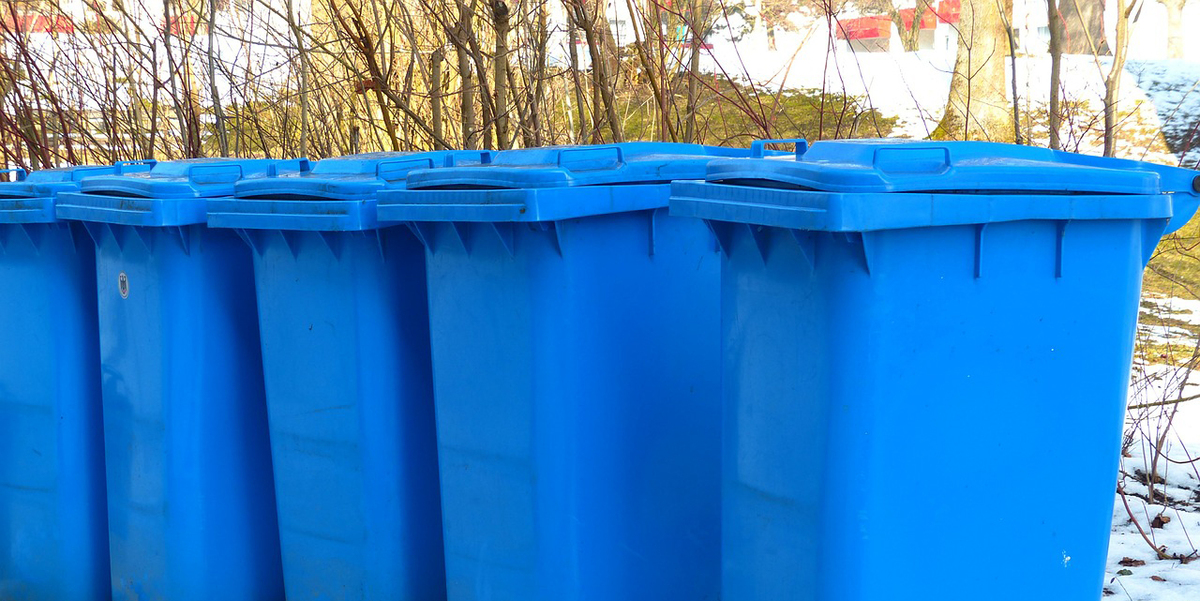 If your office or business currently does not have any recycling system in place, it can quickly begin to hurt your business. Here are some reasons why recycling is so important and why every business should focus some of their efforts on recycling:
Affects Your Business Reputation - With more and more emphasis on environmental sustainability, not recycling or implementing more eco-friendly waste management systems can negatively affect your company's reputation. However, you can attract new customers by showing that your company cares about the local and global environment by recycling whenever possible. 
 
Reduces Waste Costs - Managing the large amounts of waste that many businesses produce can quickly add up. By not recycling, you may quickly increase costs associated with waste management. This is not the most efficient use of your company's budget! Recycling can help keep waste management costs down, allowing businesses to use that money elsewhere.
 
Meets Legal Obligations - Did you know that some provinces in Canada have laws about recycling? In Ontario, there are laws in place regarding the proper recycling of electronic equipment, such as computers, monitors, and more. These laws discuss proper disposal as well as fees associated with electronic disposal. Companies often have large amounts of electronic equipment, so it is important they recycle and know local laws or bylaws.
 
Environmental Benefits - Of course, when your company recycles, there are many environmental benefits! Though you may think that these benefits do not directly affect your business, a more sustainable world and a healthier environment help everyone. 
Do you want to begin a recycling program for your business, but aren't sure where to start? Panda helps businesses by creating recycling systems that work with your business' unique needs. Click here to learn more!
Industrial Recycling is Easy and a Cost-Effective Solution For Your Business 

We get it - recycling can be confusing! Check out the quick video below to see how many people in Toronto are not properly recycling or are not quite sure how to recycle properly. 
Single stream recycling is a simple and effective way to reduce waste costs for your business - without the hassle of trying to figure out which recyclables go where. But what exactly is it? Single stream recycling is a process where all of your recyclables (e.g. paper, glass, aluminum) are placed in the same recycling container and are picked up by a single truck. The business, organization, or consumer can simply place anything recyclable into a single designated recycling bin, and then your waste management company will do the rest. And one of the best parts is, it helps reduce your overall waste costs!
The Benefits Of Single Stream Recycling
Single stream recycling is a great way for businesses to implement recycling services without creating a complicated system for employees to follow! Here are some reasons why single stream recycling may be perfect for your business: 
Significant Cost Savings - Recycling goods is typically cheaper than sending waste to a landfill. Cost savings are seen in the collection process - only one truck has to be sent to pick up your recyclables, instead of making several trips to pick up the different types of recyclables individually. 
 
Simple Process For Everyone Involved - It can often be a challenge to get employees on board for new initiatives - even if they are beneficial. Single stream recycling is so simple, you don't even have to think about it! All recyclable items go into the same bin, so there is never a need to guess 'which bin does this go in?' 
 
Great For The Environment - Single stream recycling is just as good for the environment as other recycling methods. Just because you don't sort the recycling, does not mean it doesn't get sorted. Waste management professionals will sort your recycling and ensure it ends up in the right place. 
Organic Waste Composting Helps Reduce Waste Costs Too!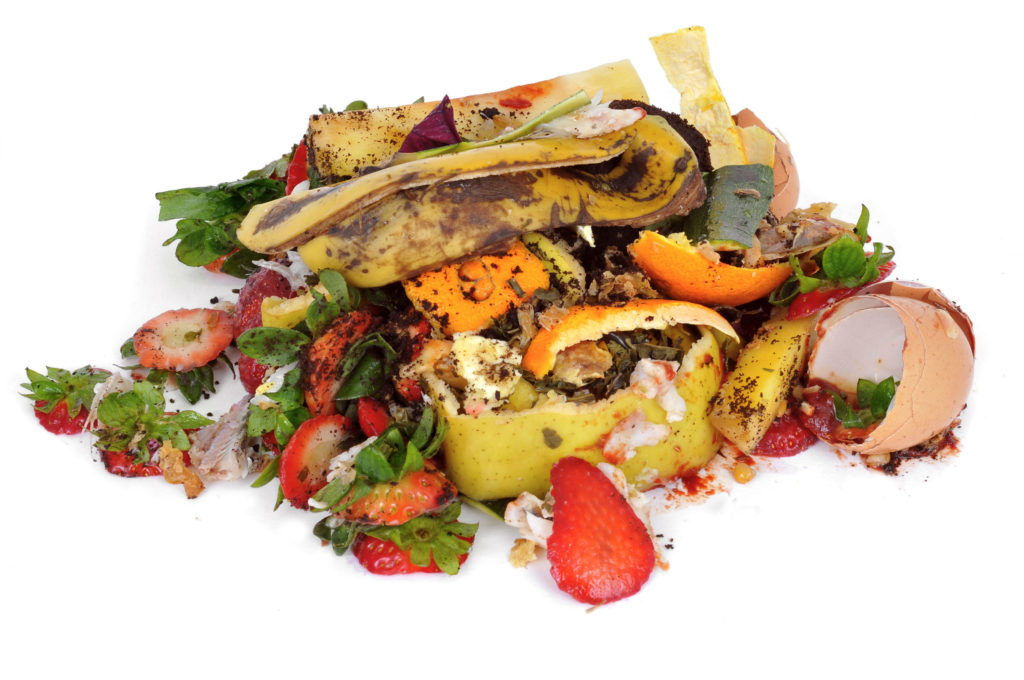 Image source: gedeongrc.com
Single stream recycling is one great way to reduce your business' overall waste management costs. Another way is through organic waste composting. Organic waste composting ensures that leftover food and other organic waste does not end up in a landfill, but is instead composted and returned to the earth. In recent years, there has been a much bigger emphasis on organic waste recycling and composting. But why is it so important? 
Some people think that once the food is thrown away, it doesn't really matter where it ends up because it's biodegradable. Unfortunately, this is just not the case. When food ends up in a landfill, it begins to generate methane. Methane is a gas that is 23 times more potent than carbon dioxide when it comes to trapping heat within our atmosphere. This means that when you throw food into the garbage instead of the compost, you increase not only your carbon footprint but everyone else's too (source).
Still not sold on organic waste composting? Here are 5 more reasons why it can help you and your business: 
Helps Free Up Space In The Landfill - Not only does organic waste create significant amounts of methane when in a landfill, there is often a lot of it! Up to 50% of waste found in landfills is organic. Instead of throwing organics into a landfill, this waste can be composted to provide nutrients to plants, fields, and gardens. Sending less waste to the landfill also allows for landfills to be filled at a more responsible rate - and provides room for the garbage that really has nowhere else to go.
 
It's a Clean and Simple Solution - Composting is not gross, dirty, or smelly - though many people think it is. Composting and organic recycling are simple to set up and easy to maintain. If you need help setting up a compost program, let Panda Environmental help you today! 
 
Sets a Great Example - Use your company to set an example for the next generation as they see recycling and composting become a large focus of today's businesses and corporations. The only way for true change to happen is for the upcoming generation to make recycling and composting a focus. 
 
Saves Your Company Money - Once again, this waste management method helps you and your business save money. Less waste sent to the landfill means lower waste disposal costs. It is as simple as that!
 
Environmentally Friendly Solution - Organic waste is meant to be able to decompose and go back to the earth in order to provide essential nutrients and fertilizer for future plants.  
Let Panda Help You With Your Waste Management Needs Today!
Finding the right waste management company for you and your specific needs can be a challenge. At Panda, we work with our customers to help them find a waste disposal package that works for them!
Work with Panda today and you will work with a waste management company that cares about recycling and the environment. Panda Environmental has strived to be a leader in responsible waste management and recycling solutions across Ontario for over 15 years.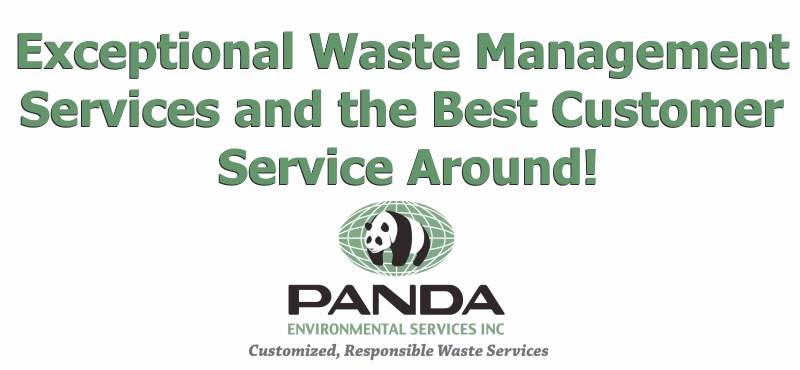 We are able to service all of your business' waste and recycling handling needs, including hazardous waste. For a full list of our service areas, click here. 
Click here for a list of all of the waste management and recycling solutions that we provide.
"Very good service, using PANDA for years and all I can say they are the best in the region.
Brant the sales rep is amazing guy to deal with."

- Robert, read more Google Reviews here!

Contact Us Today!
Toll-Free: 1-877-745-4140