Wondering what to do with your organic garbage in Ontario? Knowing what to recycle, what qualifies as "organic waste." and what should be thrown away can be a challenge. Organic waste is a unique waste product in that it does decompose by itself. Throwing organic waste into a garbage bin, for example, means that instead of helping the earth, it will rot in a landfill. Learn more below about organic waste disposal in Ontario, or contact the experts at Panda to learn more about all your waste management solutions. 
Want to learn more about organic waste or waste management solutions in Ontario?

What Do I Do With My Organic Garbage in Ontario?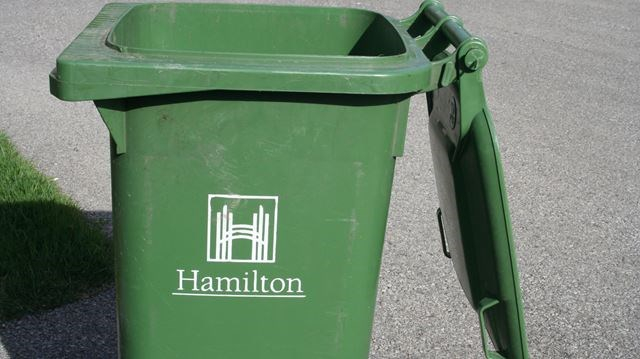 Image source: Hamiltonnews.com
In Ontario, most residents are provided with a medium-large sized outdoor green bin. They are also sometimes provided with (or can buy from local stores such as The Home Depot) a small compost bin. This small compost bin is used inside your home. Most people line their bins with a compostable bag specially made for these small compost bins. After you eat a meal, any leftovers you do not intend to put into the fridge or pantry should be thrown into the bin.
Once your bin is full, you can take the bag out and throw it into your larger green outdoor bin. After that, you'll replace your bag and start again! On garbage day ( weekly or bi-weekly depending on your municipality's schedule), you will put your green bin at the end of your driveway just like your other garbage bins. Residents of Ontario are encouraged to follow this system. There have even been discussions of new waste plans for condos and highrises that will ban food scraps from entering landfills. 
What Is Organic Garbage?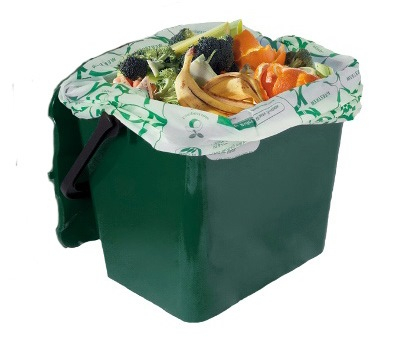 According to the City of Toronto, almost 50% of waste produced by is organic material! But what exactly is organic garbage? To be clear, organic garbage and organic waste is the same thing. Most official sites refer to organic garbage as "organic waste." If you aren't sure what qualifies as organic waste, it will be a challenge to ensure it ends up in the right bin. According to Ontario.ca, most organic waste is:
Food waste - either cooked or raw
Extra/surplus food - such as canned food, other foods suitable for donation
Yard and garden waste
If you still aren't sure what organic waste is, here is a more thorough definition from Environment Victoria: "Organic waste, or green waste, is organic material such as food, garden and lawn clippings. It can also include animal and plant-based material and degradable carbon such as paper, cardboard and timber." 
Now that you know what organic waste is, see below to learn more about what you can and cannot specifically put into your green bin! 
Indoor green bin image source: kclr96fm.com
What To Put In Your Green Bin In Ontario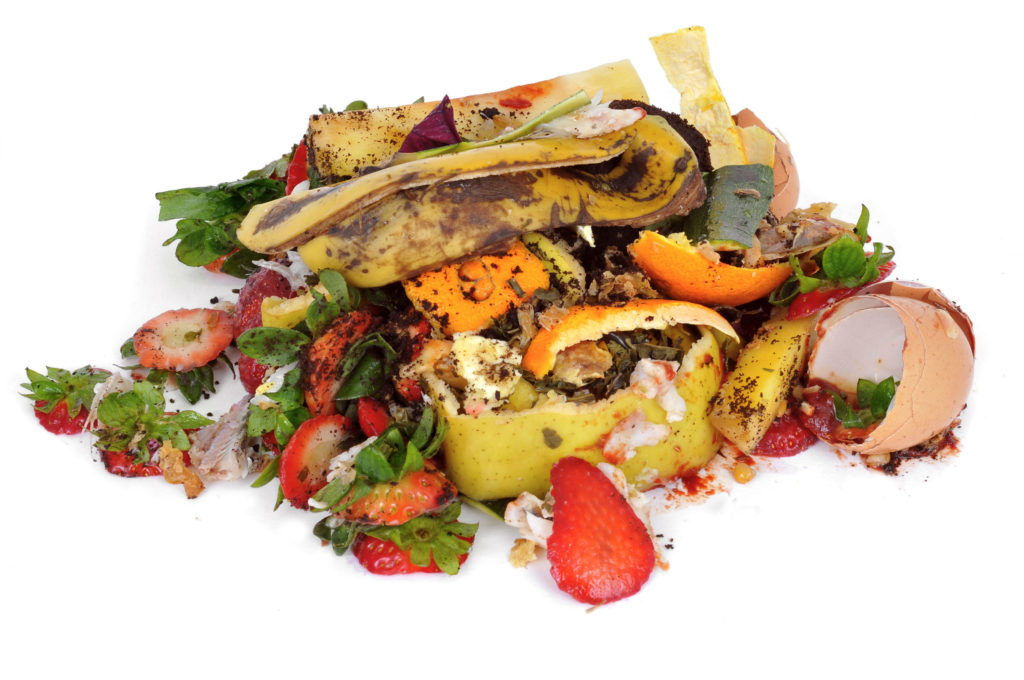 Image source: gedeongrc.com
See the list below for an example of what you can put into your green bin. This list was obtained from Halton Region's website. Most regions and municipalities will have a similar listing on their website. If you're worried that your region may differ, visit your local website. However, in Ontario, it is unlikely you will find many, if any, variances in this listing.
Acceptable Green Bin Items
Dairy products

Butter
Cheese
Sour cream
Yogurt

Houseplants and flowers

Food scraps

Coffee filters and grounds
Cooking oils (solidified)
Eggs and eggshells
Herbs
Nuts and seeds
Sugar and spices
Tea bags

Grain products

Bread
Cereal
Flour
Pasta
Rice

Other

Ashes
Paper soiled with food (plates, pizza boxes, and muffin cups)
Paper tissues
Paper towels
Sawdust (no wood pieces or pressure
treated wood)

Vegetables (no elastics)

Corn cobs and husks
Popcorn
Pumpkins (in pieces)

Meat and fish including:

Bones
Fat (solidified)
Shellfish
Skin
You may have noticed that some items are not on this list. In Halton Region and many other municipalities, you are asked NOT to throw these items into your green bin:  pet waste, diapers, metal, glass, and plastic. These items should either be recycled as required (such as glass), or thrown away (such as diapers).  
Why Is It Properly Disposing Of Organic Waste So Important?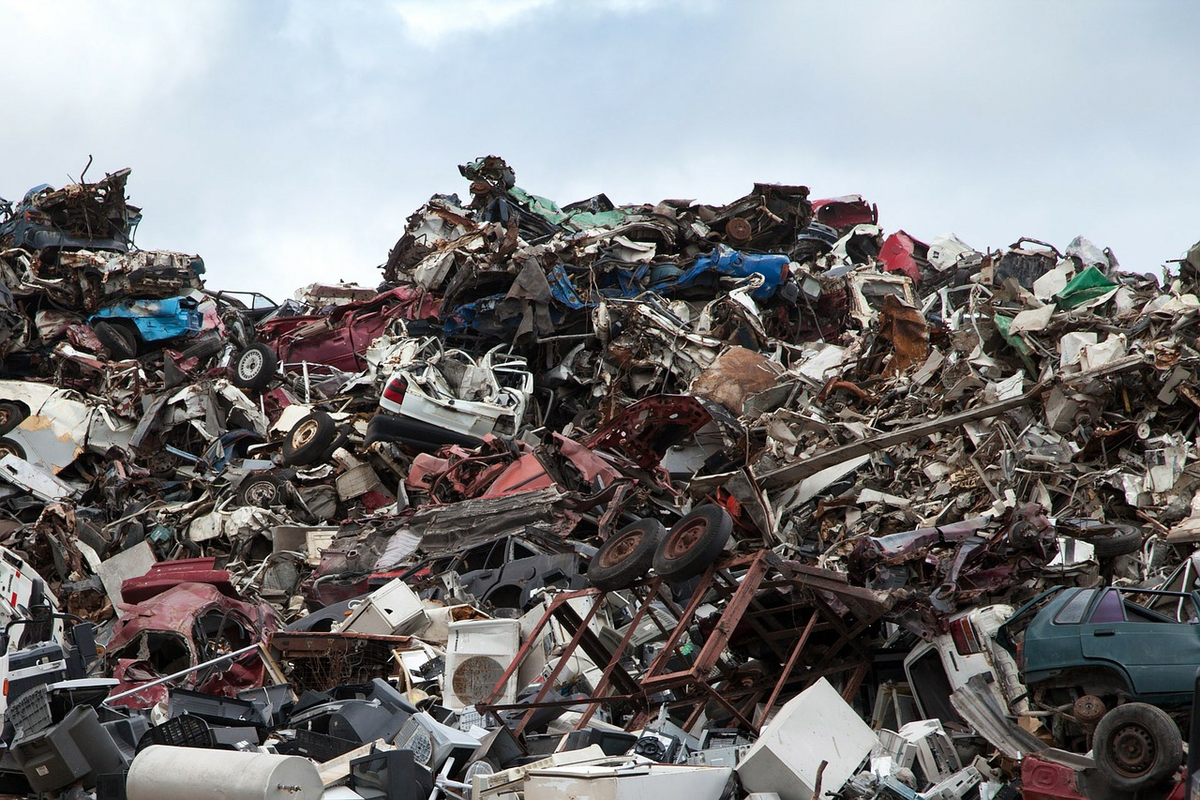 A significant amount of our organic waste is food waste. In this Scientific American article about food waste in America, the writer outlines one study that found on average, U.S households waste 14% of their food. They also throw away approximately $540 per year in meats, fruits, and veggies (source). And, it appears that Canadians are even worse than Americans. According to the Toronto Food Policy Council, Canadian households on average throw away $1,456 worth of food per year. So, what's the big deal? 
Some people think that once the food is thrown away, it doesn't really matter where it ends up because it's biodegradable. Unfortunately, this is just not the case. When food ends up in a landfill, it begins to generate
methane. Methane is a gas that is 23 times more potent than carbon dioxide when it comes to trapping heat within our atmosphere. This means that when you throw food into the garbage instead of the compost, you increase not only your carbon footprint but everyone else's too (source).
Source - Scientific American 
Want To Do More? Consider Composting At Home!
If you love the idea of getting your hands a little dirty, consider creating your own compost right in your own backyard. This is a great way to recycle organic waste on your own, keep your gardens healthy, and help contribute to a more sustainable earth. Keep in mind that composting does NOT replace regularly and properly disposing of your food garbage. Composting is simply an additional way to reuse your food scraps. Keep in mind that composts are an awesome way to use some food scraps, but items such as meat and bones should not be used in a household compost, as they can attract some very unwanted pests! Check out the video below to learn more about at-home composting.
Looking for more ways to help the environment? Check out these great recycling ideas to help you reuse old (non-organic) household items!
Let Panda Help You With Your Waste Management Needs Today!
Finding the right waste management company for you and your specific needs can be a challenge. At Panda, we work with our customers to help them find a waste disposal package that works for them!
Work with Panda today and you will work with a waste management company that cares about recycling and the environment. Panda Environmental has strived to be a leader in the responsible waste management and recycling solutions across Ontario for over 15 years.
We are able to service all of your business' waste and recycling handling needs, including hazardous waste. For a full list of our service areas, click here. 
Click here for a list of all of the waste management and recycling solutions that we provide.
"Very good service, using PANDA for years and all I can say they are the best in the region.
Brant the sales rep is amazing guy to deal with."

- Robert, read more Google Reviews here!

Contact Us Today!
Toll-Free: 1-877-745-4140