Waste Storage Options
When it comes to storing waste in your workplace there are several options that might work for you. Some business's may chose to store their waste in individual garbage cans while others choose to use larger bins. These types of decisions will depend on many factors.
1. The types of waste a business produces.
2. How much space a business has to work with.
3. The types of waste that is being produces.
There are many different things that come into play when trying to decide what storage method will work best for your business.
In this article, we'll discuss some options that may suit your needs as well as try to explain some  pros and cons for each.
At Panda Environmental, we can help you come up with a storage method that works for you, we can also help you with proper waste removal. Click here to contact us today!
"I have to say that Panda has great customer service. I recommend Panda every chance I get."
- Rob, a Panda Environmental Customer
Click here to view more testimonials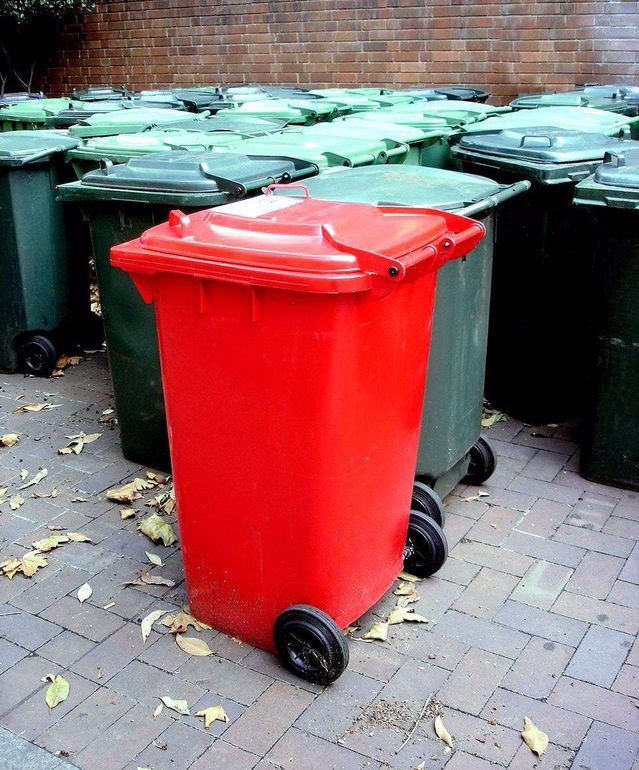 Storing in bags only
Choosing to store your waste in garbage bags only with no proper bins of any kind to place them in is something we wouldn't suggest. While an option, it leaves your waste susceptible to easily leaking out of bags. If outside, rodents will undoubtedly find their way onto your property as well. It's also much more difficult to keep recyclable and trash separated unless they are stored in different coloured bags, and even then the collection company could easily mistake them for more trash.
Storing in individual small garbage bins
Some businesses choose to store their waste in smaller individual containers, which is great for recycling specific streams of material. If you are using them for trash as well as recycling be sure to have the containers well labelled so people know what stream of material is to go into each container. Smaller businesses that do not produce large amounts of waste or produce mostly recyclables such as paper, plastics or even electronic waste this may be a good option, but for those that produce a larger amount of waste, we suggest using something a little larger such as the bins below.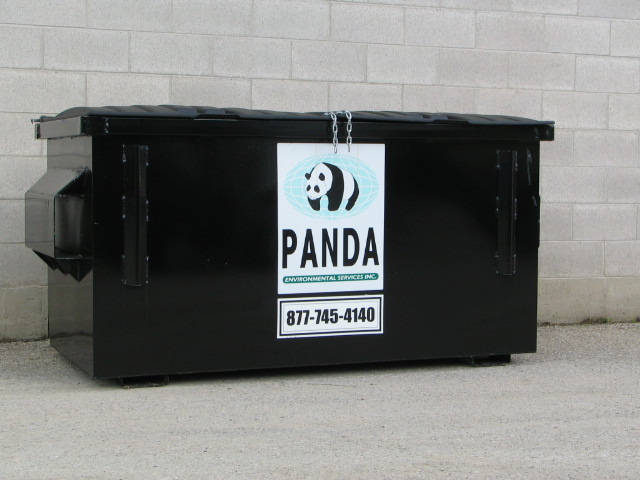 Storing in large separated dumpsters
For many businesses, this is our preferred method of storage.  First of all, many of these large storage bins are built for easy pickup by any waste removal company which makes the process of waste removal much more convenient. Second, it leaves you with a lot more space inside of your workplace since these heavy bins are built for the outdoors. Third, it makes it easy to separate your trash from different kinds of recyclables such as paper or plastic when they all have their own individual large containers. Fourth, having lids cover the opening where you will place the waste into the bin makes it difficult for rodents to get into the bin(s).
Other Articles:
Winter Waste Storage and Collection in Southern Ontario
Rules and Regulations of Hazardous Waste in Ontario.
How To Implement A Corporate Recycling Program At Your Company In 7 Easy Steps
Waste Removal With Panda Environmental

Once you've decided how you're going to store the waste in your workplace you'll want to put together a waste removal plan. Panda Environmental has numerous waste removal services that are a perfect option for companies that produce 2-8 cubic yards of waste on a regular basis, or even medium-high rise residential units. We are able to perform an audit at your organization to help determine the volume of waste you produce regularly to help determine your best method of storage and the frequency of waste pickup. We also provide "Roll-off Services" which are great for industrial companies that produce larger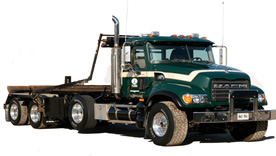 amounts of waste, from 10-50 cubic yards of waste. The service areas for our waste removal can be found here.