Waste Removal For Townhouse Condominiums in the Kitchener, Waterloo, Cambridge area
As some of you may already be aware, there are some changes coming to the region of Waterloo's waste collection. As of March 7, 2017,  the Region of Waterloo will no longer provide collection for garbage, recycling, and organics for some townhouse condominiums. This means that the owners of these buildings will now be responsible for their own waste, recycling, and organic removal. Luckily, here at Panda Environmental, we're ready to help you with any of your waste removal needs! You can read more about our services below or click here to get in contact with us today.

Here at Panda Environmental we pride ourselves on being the premier waste removal service providers in the Kitchener-Waterloo area. We offer two different types of waste removal services: Front-End Waste Removal, and Roll-Off Waste Removal. For townhouse condominiums, we would suggest using our Front-End services. Our Front -End service trucks pick up your garbage bins (which we provide for you) from their front end and transfers the waste into a back compartment.  It's the best option for those who have 2-8 cubic yards of waste on a regular basis. It's simple, quick and easy!
If you have a larger townhouse condominium and will require a larger volume of waste to be removed, then we can work with you to determine the appropriate size of bin that you'll need, and how frequent pickup will be. We can also perform a waste audit for you to determine how much waste is  produced by your residents. We can also help you to organize a recycling and organics program for your building.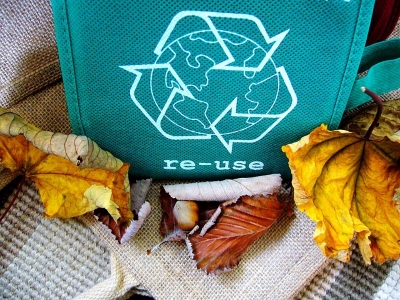 Recycling is an incredibly important aspect of waste removal. Here at Panda Environmental we can help you to come up with a unique recycling program that is suited to your building's specific needs.  We can provide you with a program which helps you to divert the following items:
Batteries
Mercury-based Items
Light Bulbs
Composting

Scrap Metal
Scrap Wood
Specific Plastics
Fluorescent Tubes

Glass
Cardboard
Paper
Cans
Panda Environmental
"They have always treated me extremely well and have worked very hard to provide me with an exceptional level of customer service, at a fair price. I also appreciate that with Panda Environmental Services I have NEVER been asked to sign a contract with them, unlike most of their competitors."
- Kirk Garner on Panda Environmental
Click here to see more testimonials!

Panda Environmental has strived to be a leader in the responsible waste management and recycling solutions across Ontario for over 15 years. We are able to service all of your business's waste and recycling handling needs, including hazardous waste. For a full list of our service areas, you can click here. Click here for a list of all of the waste management and recycling solutions that we provide.