Waste Reduction Week

Every year Canada celebrates Waste Reduction Week with the vision of engaging and empowering employers and individuals to understand the importance of reducing, reusing and recycling. Waste reduction is a great way to express your commitment to the environment as a business and as a socially responsible company. This article will take you through the history of this yearly event and give you a brief overview of the 8 steps you can take to reduce your waste. If you are looking for some more advice on how you can reduce your waste, we can help. Click here to learn more about Panda Environmental's services.
"Your quality of service is excellent." - Peter
Click here to see more testimonials about Panda Environmental
What Is Waste Reduction Week
Waste Reduction Week is a yearly week-long event focused on engaging and empowering Canadians to reduce, reuse and recycle waste in all facets of their daily living. The program calls on all Canadians to adopt more environmentally conscious choices starting in Waste Reduction Week but carrying through the entire year. 
How Your Business Can Get Involved
A good way for any business to get involved during Waste Reduction Week is to conduct a waste audit. A waste audit is a formal, structured process used to quantify the amount and types of waste(s) being generated by a busniess/organization. Information taken from the audit will help identify current waste handling practices and how they can be improved. Knowing this information will help you identify areas that can be improved on, as well be used to formulate actions of ways to reduce, reuse and recycle a higher percentage thus reducing the amount of waste that is needlessly being put into landfills. Performing a audit yearly is a great way to be able to see how much your business/organization has improved from the year before and what needs to be done to keep improving moving forward. To learn more about Panda's business waste audit services by clicking here. 
Other things you can do to get involved is to proclaim that you are taking part in the Waste Reduction Week and notify your employees of this, encouraging them to do the same at home. You can also proclaim online that you are participating at http://www.wrwcanada.com/online-proclamation---ontario.
In addition, you can also join the "Ease My Load" campaign. 
To learn more go to http://www.wrwcanada.com/business.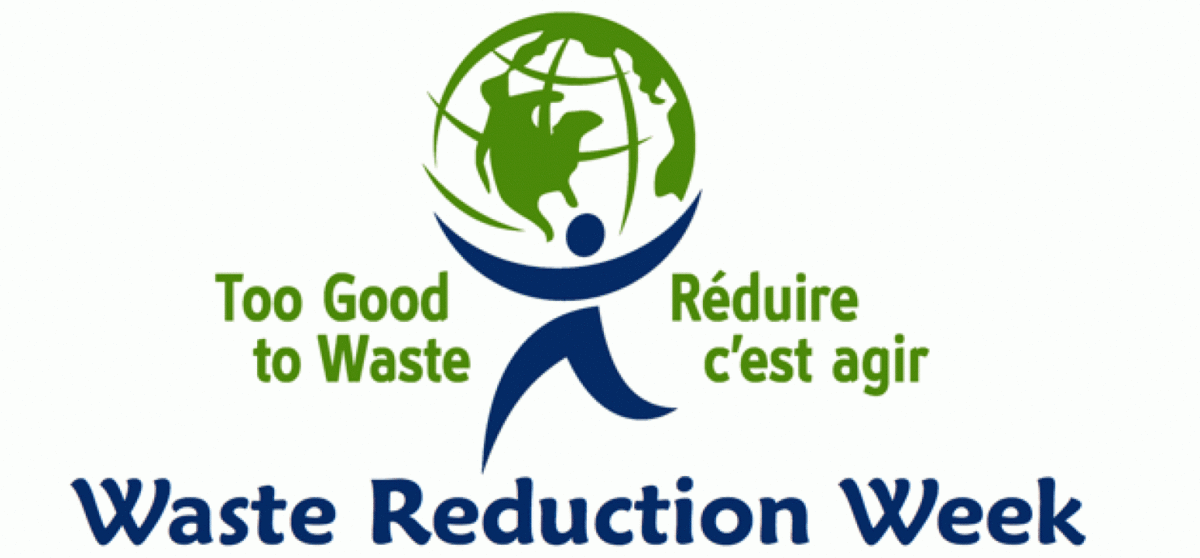 About Waste Reduction Week in Canada
Recycling and Waste Reduction Weeks started in the mid-1980s, when a number of recycling councils and environmental organizations began holding provincial events. In 2001, these organizations came together, pooled their resources and expanded their efforts into a national event called Waste Reduction Week in Canada (WRW). 
Since 2001, Waste Reduction Week in Canada has been organized by a coalition of non-government, not-for-profit environment groups and governments from each of the 13 participating provincial and territorial jurisdictions across Canada.This year Waste Reduction Week took place in the middle of October, from the 19th to the 25th. The focus this year centered around teaching organizations such as schools, businesses, government municipalities and individuals more about the tools and resources that are available to them to help reduce their amount of annual waste.
Waste Reduction Week Dates
Future Waste Reduction Week in Canada dates:
2015: Oct. 19-25

2016: Oct. 17-23

2017: Oct. 16-22
Waste Reduction Week Contact Information
Website = http://www.wrwcanada.com/
Twitter = #wastereductionweek
Email & Phone Numbers = Visit - http://www.wrwcanada.com/contact
8 Steps to Less Waste For Business
One of the great parts of Waste Reduction Week is that it can supply resources to help you better understand how to reduce waste. In the business resource kit, the organizers of Waste Reduction Week outline 8 steps that can help reduce the amount of waste your business/organization generates annually. Here is a brief outline of the list. To read a more in-depth version, click here.
1. Conduct a Waste Assessment
In order to understand how you can help the environment as a business, is to perform a waste assessment which will help you collect information on the type and amount of waste generated by your company.This will help determine how much your business wastes (in both quantity and cost), and it can help you to track your savings and environmental impact.
Analyze the different waste streams created by asking the following types of questions. Are there alternative items we could use to help reduce waste? Are there other uses certain items could be used for before being discarded? Is this item recyclable? To conduct a more in-depth waste assessment, contact a company with expertise in your area. Panda Environmental can help you save time and money by using our expertise in the area to perform your waste assessment for you. Click here now to find out more!
2. Create a Waste Reduction Plan
Once your waste assessment has been done, it's time to take what you've learned and put it into action. Take into consideration all aspects of your business. From what you buy from suppliers to your manufacturing process and your waste disposal processes. There are three steps to creating a waste reduction plan. First, identify waste reduction opportunities. Secondly, establish timelines and roles/responsibilities for your staff. Finally, summarize your action plan. To see a sample waste reduction plan, click here. 
3. Reduce
Reducing the amount of waste a business produces is by far the most efficient way to see positive results from your waste reduction plan. Not only does it have a positive effect on the environment, but it can help your business save money in the long run. A few benefits of learning to reduce waste include enhancing your corporate image, enhancing customer trust and best of all reducing the impact your business/organization is having on the environment.
4. Reuse
Reusing materials/items can help reduce not only your personal waste but help to cut down on the pollution produced by manufacturing new products. This can mean using non-disposable products (such as actual silverware, plates or cups) in your workplace instead of plastic or paper alternatives. Composting organics is also a great way to reuse food scraps and cut down on non-recyclable waste.
5. Recycle
Set up a good recycling program. Most waste and recycling company's now have "Single Stream" recycling programs available. This type of program makes the recycling process much easier as there is no need for separating one type or recycleable product from the other. All recycleable products can just thrown into one container, it is then sorted at a local Mixed Recycling Facility (MRF). If this type of program isn't available in your area placing cardboard, paper, bottle and cans recycling bins throughout your workplace will help ensure recyclable materials are being properly disposed of. The key to ensuring recycling policies are being followed through on is to ensure a convenient collection system is being used. Placing containers in convenient locations throughout the facility such as  near their desks, photocopiers and workstations will make recycling an easy option. Also, remember to use recycled products whenever possible in your workplace.
6. Encourage Sustainable Purchasing
This is the purchasing of "green" products and services that help to reduce the negative effect on human health and the environment. Consider putting forth a purchasing policy and making a commitment to minimizing environmental impact by ensuring the procurement of products that help to reduce toxicity, conserve natural resources and maximize recyclability. For a full list of what to consider a "green" product, click here now.
7. Be Energy Efficient
Energy efficiency is an often forgotten about part of being waste conscious, but it's an important area to consider. Saving energy helps to not only save you money, but could help combat climate change as well. Be aware of the energy usage for things such as lighting, computers, office equipment, temperature regulation equipment, and transportation vehicles.
8. Other Concepts
Some additional things you can do is to look to purchase products that have the EcoLogo, to implement a Green House Gas Emissions management program, to get your building LEED Green Building certified or use a Design for the Environment (DfE) concept for your product and/or service development process (learn more). 
How Can Panda Environmental Help?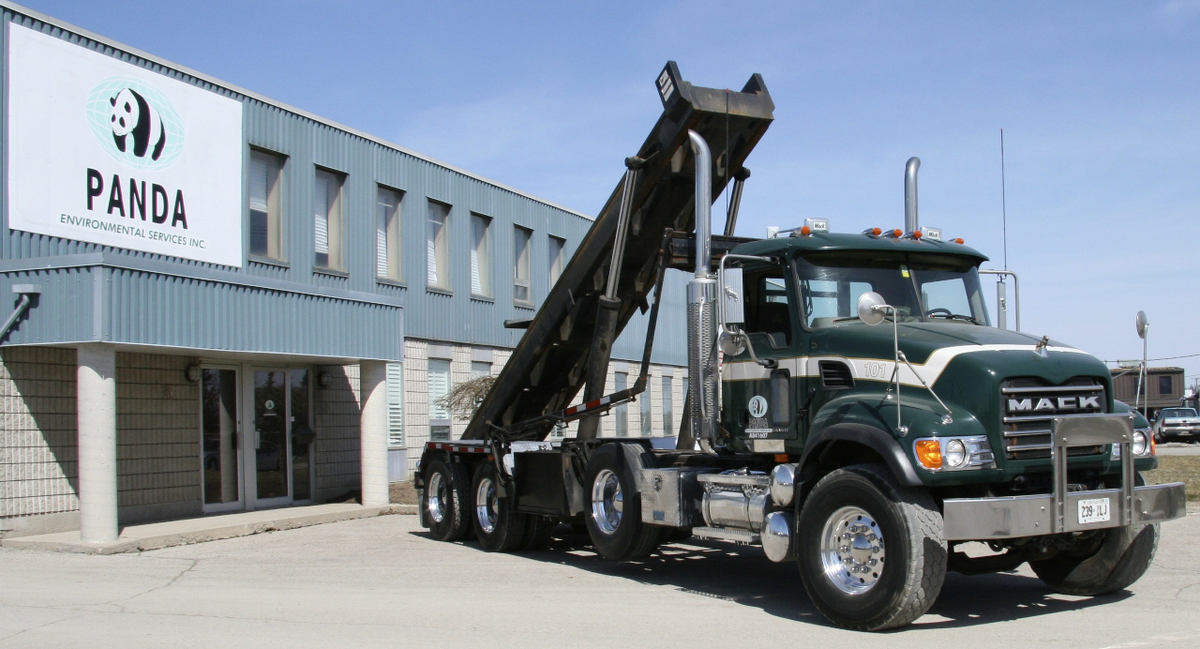 Panda Environmental is the premier solution for efficient and quality waste removal services in Southern Ontario. Below is a list of the services that we provide:
Sources:
http://www.wrwcanada.com/