Waste Processing Methods Comparison
There are a number of different methods that can be used to handle waste once it reaches its final resting place or destination. The "process" each of these facilities use to handle and treat the waste may be different as well.  This article  will outline some of the waste processing/handling methods currently available in North America. Not all methods may be available in your local region. Contact Panda Environmental today for more information on what may be available in Ontario.
"Dealing with Panda has been a pleasure and the service has always been prompt and friendly.
I would strongly recommend your service to other businesses." 
Brenda - Click here to read more testimonials
Major Waste Removal Methods

The following is a list of the major waste removal methods as well as a brief description of each:
Landfill: landfills are a popular choice on where we send solid non-hazardous waste in North America. Landfills are seen as a "catch-all" approach to get rid of waste. Many regions have their own landfill that waste from local waste can be brought to. Certain types of waste (such as hazardous) are not accepted in landfills.
Landfills are usually built into or on top of the ground in a way that the trash is isolated from its surrounding environment. They are designed in a way that the trash is protected from the groundwater, air and rain. This isolation is achieved by placing a liner under the trash and a cover of soil over it. Sanitary landfills usually use a clay liner to help isolate the trash from the environment. Some landfills use a synthetic liner rather than a clay liner.
The purpose of a landfill is to bury or entomb  the trash in such a way that it will be kept dry and not be in contact with the air. 
Incineration/Combustion:  Is a waste handling process that involves combustion of the substances contained in the in the trash. One advantage of incinerating waste is not as much valuable land is being used burying the trash. However, when the incineration process is complete the leftover ash and particles formed by the inorganic components of the waste are usually still buried at a landfill site. Some incineration facilities are able to created hydro through the process. 
Recovery/Recycling: the recovery/recycling of waste is essential to a sustainable society. Over 50% of waste generated by most businesses is either recyclable or compostable. Panda works with our clients to maximize recycling services, and as such minimize waste removal costs.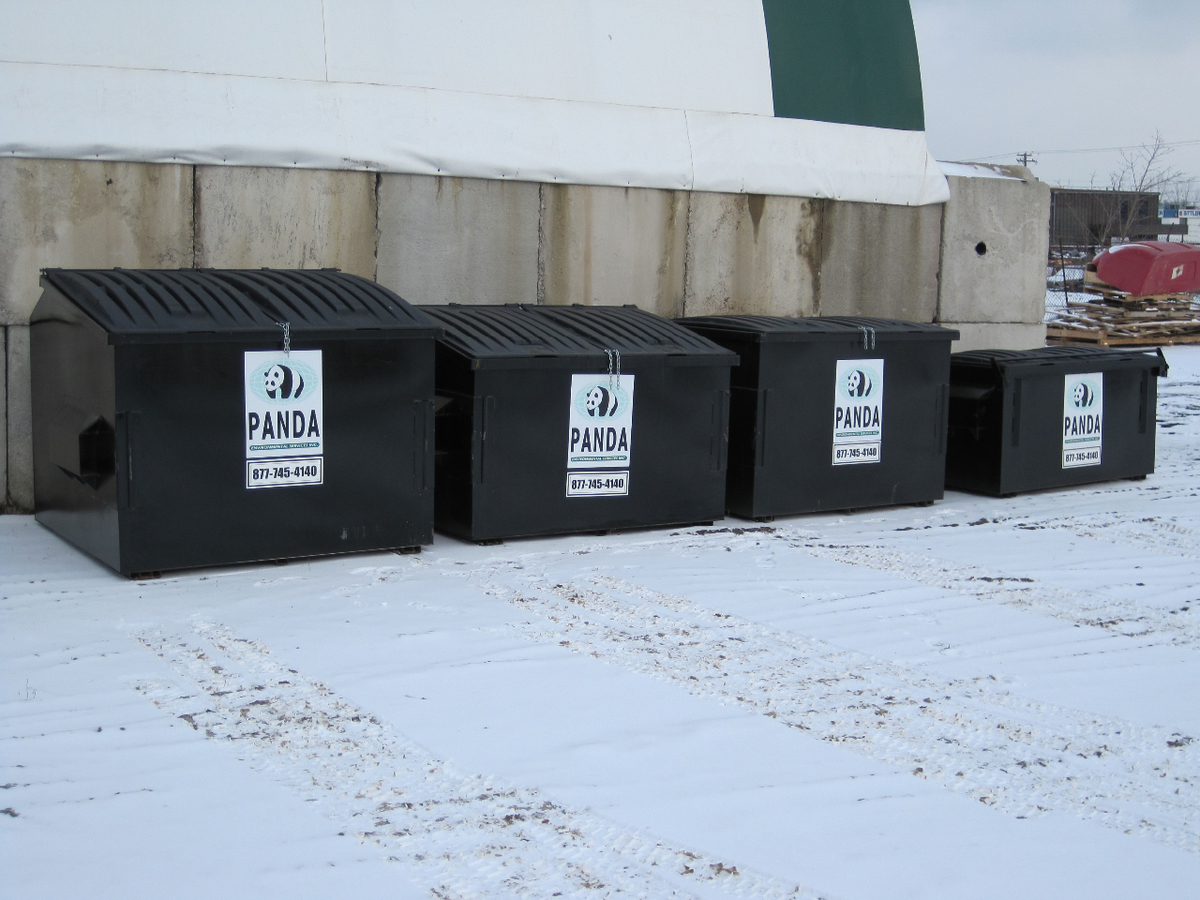 Composting (Organic): composting (also known as organic waste recycling) is the process of maximizing the decomposition rate of bio-degradable waste. Composting is one of the most sustainable waste handling methods of all food or bio-degradable waste.
Waste to Energy: the process of using non-recyclable waste in order to create energy through combustion. Since waste is always going to be created, this is seen as a renewable energy source.
Avoidance/Waste Minimization: avoidance is the practice of minimizing the amount of waste created altogether. Many processes are wasteful in terms of what they throw out and what is not used. By critically thinking about processes and how to make them more waste efficient, many of the by-products can be done away with.
Comparison Chart
The following chart compares the waste removal methods talked about in this article. The "Environment Impact" category is a major of the negative impact of the waste removal method on the environment. Cost is the cost to business to utilize the given method. Availability is the availability of the service throughout North America.
| | | | |
| --- | --- | --- | --- |
| Removal Method | Environment Impact | Cost | Availability |
| Landfill | High | Low | Everywhere |
| Incineration/Combustion | High | Low | Medium |
| Recovery/Recycling | Low | Low (can be a profit) | High |
| Composting (Organic) | N/A | Medium | Everywhere |
| Waste to Energy | Medium | High | Low |
| Avoidance/Minimization | N/A | N/A | Everywhere |
Which Service is Best for My Business?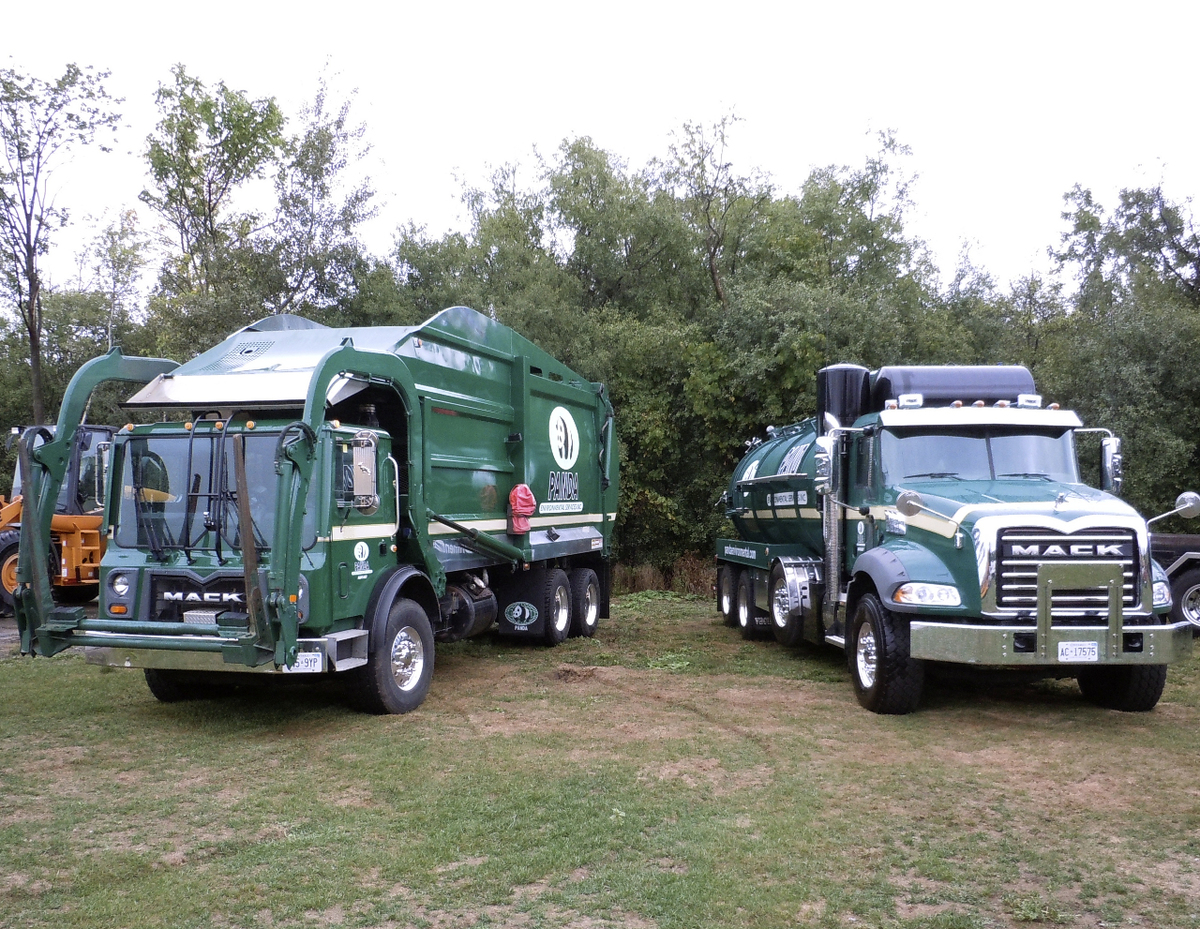 Upon reading the list above it may be confusing for a business owner as to which waste removal method they should use. To make things simple give  Panda Environmental  a call. We will work with you to find the best method will work for you.
Panda will work with your company to create the optimal waste solution that minimizes cost while maximizing efficiency and environmentally friendliness. It is recommended that every business utilize some form of recycling and composting in addition to their standard waste removal practices.
Keep in mind that in this article we are trying to explain in layman terms the process each facility goes through while handling the waste they receive. In preparing this article we use resources that are available to us at the time. Examples and analytic numbers are based on data are collected from open source information.
Services Panda Offers
Panda offers the following waste removal services to our customers:
For additional information on any of the above services, click the link to go their dedicated page, or contact us today.
The Panda Alternative
Panda provides full waste removal solutions that keep the customer's interest as a top priority. Panda works with the customer to provide the best possible service, we are constantly listening to our customers and improving our service as a result. Panda does both scheduled and one-time waste pickup and removal.
Panda Environmental provides waste removal, recycling, organic waste removal, hazardous waste removal and waste consulting services to businesses across Southern Ontario. Click here to contact us today.
"We switched over to Panda Environmental Services after several years with another waste management service and are extremely pleased with our decision. The service has proven reliable in the delivery of service, the drivers are careful and courteous, the sales and customer personnel keep in touch to ensure we are satisfied in every way! I highly recommend Panda Environmental Services to any business!"
- John
Click here to read more testimonials