Top 9 Waste Reduction Websites
Waste reduction is a larger focus than it's ever been before. With the threat of global warming alongside the rising levels of waste in our landfills, both businesses and individuals are looking for ways to reduce their waste. Lucky for us there are a ton of waste reduction blogs and websites out there with some fantastic information and suggestions on how we can reduce waste! You can also click here to check out some of our own articles on topics like recycling, waste removal, and more!
"All of the infrastructure that they have provided me as been in excellent condition. I truly believe that Panda Environmental is the gold standard for waste removal and would happily recommend them to any future customer."
- Kirk Garner, a Panda Environmental Client
Click here for more testimonials!
Going Zero Waste

Going Zero Waste is a fantastic place to start if you're looking for some tips on waste reduction. They have an extensive blog on their website which gets updated with new articles every week. Going Zero Waste emphasizes reducing the amount of waste that you send to the landfill and places a lot of focus on both reducing and recycling. If you're interested they even have a 30 day zero waste challenge that you can try to get started on your waste reduction journey.
My Zero Waste

My Zero Waste has been around since 2004 and is still going strong. Blog posts are a little more sporadic compared to others, but there should be more than enough in the archives of this site for you to find what you're looking for! With tons of great articles and information on waste reduction, this site may be older but it's still very relevant!
Trash Is For Tossers

Trash Is For Tossers is a blog which was started up by Lauren Singer, a zero waste life follower and Environmental Studies Major living New York City. Her website is chocked full of insightful articles about reducing waste and how to live the zero waste life. She also has an easy to watch YouTube channel and she's done a TED Talk, both of which you can find on her website.
Zero Waste Home

Zero Waste Home is a blog (and more!) created by Bea Johnson. Her blog focuses on living the Zero Waste lifestyle, which she started in 2008. Bea also has a book called Zero Waste Home which was published in 2013. One of the unique parts of her website is the "Fashion" section which helps you learn how to stay fashionable without piling clothes into your closet. Definitely worth checking out!
Winnow

Winnow is a great place to start for people looking to reduce the amount of food that they waste. Food waste is one of the largest issues facing first world countries that isn't given mainstream attention but Winnow is trying to change that. On their site, you'll find a number of blogs on helping to reduce waste in your own home. You'll also find this really awesome and free to use waste calculator which shows you how much food could be saved by using The Winnow System.
The Rogue Ginger
The Rogue Ginger is a blog which focuses mostly on reducing the number of plastics that we use in our everyday lives. Here you'll find a bunch of helpful tips on reducing your plastic intake and also a number of resources such as books and movies.
Zero Waste Chef

This is another outstanding blog which provides you with some excellent ideas on how to reduce your food waste (they even have an article on how you can freeze food without using plastic). They have one of the more extensive and well-organized blog indexes as well which makes finding information on a number of topics really easy. They also have a very easy to browse recipe index if you're looking for some new food to try out.
Water: Use It Wisely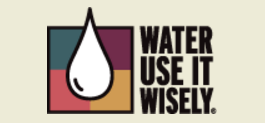 Reducing your environmental impact can mean a lot more than reducing the amount of trash you generate. Water Use It Wisely is a great resource for anyone looking to improve their water conservation efforts. They have some fantastic resources for kids and also a compiled list of 100+ ways to conserve water. We'd highly recommend checking it out!
Waste Reduction Week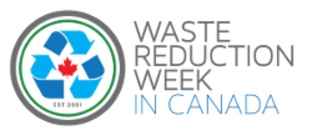 Canada's Waste Reduction Week website is filled with fantastic resources for individuals, schools, and businesses. You can also find all the information about any events related to waste reduction week and information about how you can get more directly involved with their organization.