Renting a Waste Management Dumpster in Waterloo, Kitchener, Cambridge, Milton and surrounding areas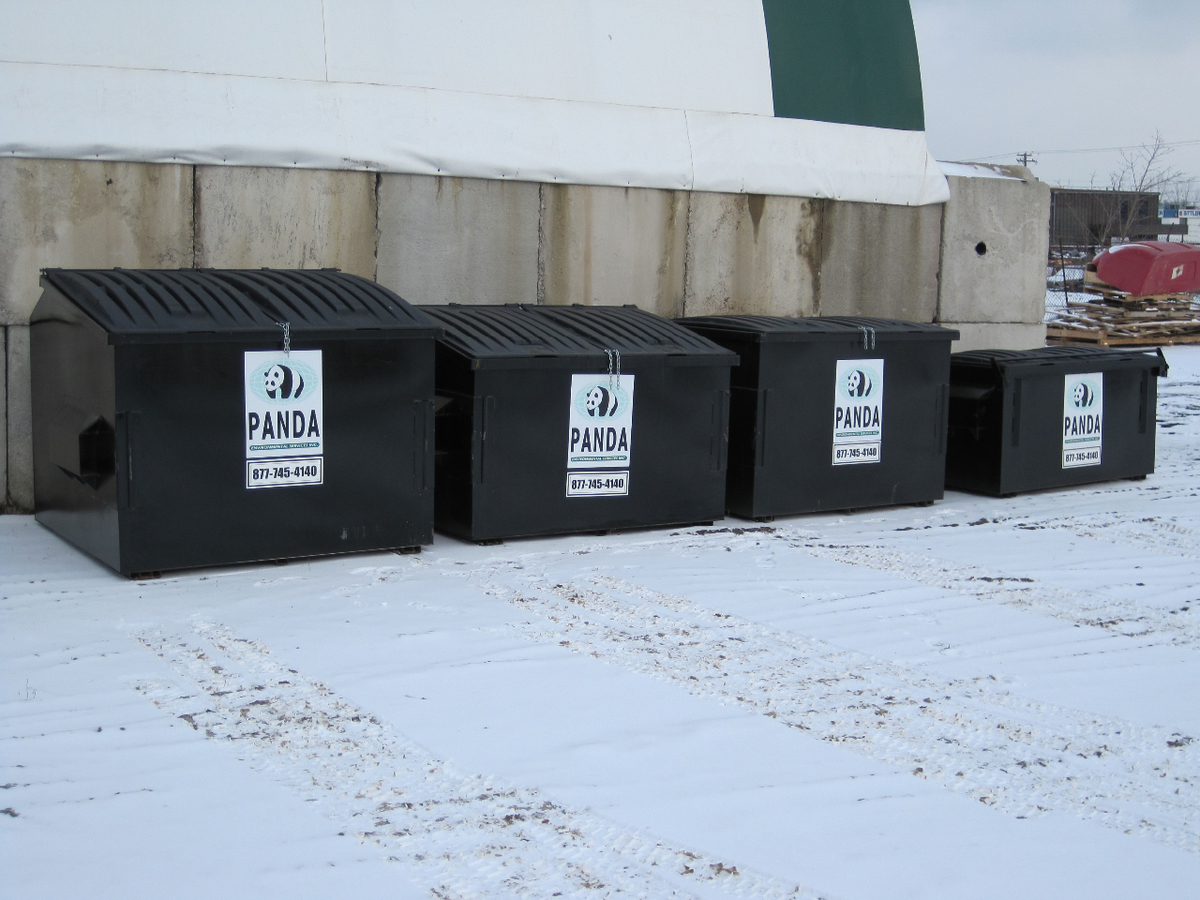 Waste management is an important aspect of running an efficient business in the areas of Waterloo, Kitchener, Cambridge, and Milton. That's why we do our best to make the process of renting a bin and providing waste management services as quick and easy as possible! Here at Panda Environmental, we have a number of bin sizes which include:
10 Yard Bins - Best used for small renovation projects or do it yourself home projects.

14 Yard Bins - Best used for small to medium renovation projects such as replacing your roof or renovating an entire room of your house.

20 Yard Bins - We would suggest this bin for any large outdoor projects or any larger home renovation projects.

30 Yard Bins - Great for any large renovation projects

40 Yard Bins - This is your option for any large scale renovations, commercial use, large demolitions etc.
Not sure what size bin you may need? Give us a quick call, or fill out our contact form and we'll get back to you as soon as possible with more information! Click here to get in contact with us today!
Do you need more services than just bin rental?
Here at Panda Environmental, we do much more than just offer bin rentals. We offer a wide range of environmental waste management services. Need scheduled waste management removal? We can do that! Do you need one-time hazardous waste removal? We do that too! We even offer waste management consulting and training services for businesses. Click some of the links below to learn more!
 

| | | | | |
| --- | --- | --- | --- | --- |
|   | | | | |
| Waste Disposal | Hazardous Waste Removal | Processing Services | Recycling Services | Consulting Services |
Why choose Panda Environmental?

So what makes Panda Environmental different from other waste management service providers? Here at Panda, our focus is always on the customer. We're always willing to cater to your specific needs, and we'll always treat you like family. Don't believe us? Here's what some others have had to say about our services.
"I wanted to tell you how much we appreciate your 'pickup' guys.  They are amazing.  The boss actually watched the driver 2 weeks ago…he got out of the truck and straightened the garbage container, picked up a bag that had fallen out in the dumping process and put it in the can, then removed 2 black bags of the recyclables that had been put in there by error (I assume). Never before have we had/seen such amazing service!"
- Karen, Local Auto Business
"I have worked closely with Brent McKee and Panda Environmental services for well over a year and have always found them to be professional, courteous and reliable. They have always treated me extremely well and have worked very hard to provide me with an exceptional level of customer service, at a fair price. I also appreciate that with Panda Environmental Services I have NEVER been asked to sign a contract with them, unlike most of their competitors. All of the infrastructure that they have provided me as been in excellent condition. I truly believe that Panda Environmental is the gold standard for waste removal and would happily recommend them to any future customer."
- Kirk Garner
We'd love to hear from you and help you with any waste management services you need! Our customer service is top-notch, and we're positive that you'll never work with an environmental service company that's as reliable as we are. Reaching out to use today will be one of the best business choices you've ever made!