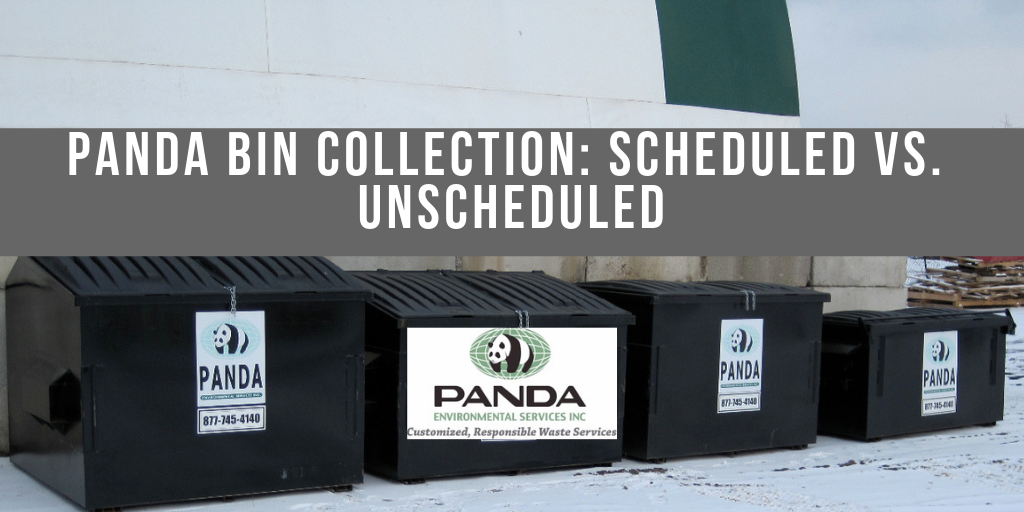 Many businesses, apartment buildings and inustrial sites rent waste disposal bins and call for them to be removed once full and on an unscheduled basis. Panda Environmental specializes in garbage disposal, recycling services, and hazardous waste removal, and Panda bin collection is always scheduled and therefore brings certain benefits to the customer. Continue reading to learn more, and let Panda Environmental work with your business or large residential unit today in order to increase efficiency and reduce disposal costs.

Panda Bin Collection: Scheduled vs. Unscheduled
Unscheduled bin collection is fine if the bin is filled only occasionally, or waste removal is only required once or twice. That way, there's enough leeway between when the bin will be filled and when it needs to be removed. You will, however, be subject to additional fees for an unscheduled bin collection, which is a big strike against this method.
Scheduled Panda bin collection has numerous benefits. Consider the following:
Reduced Cost
For medium to high-rise residential units including apartments and condominiumsConstantly renting bins on a one time basis is more expensive than creating a scheduled waste removal plan with Panda.
Panda's staff will work with the building management to determine the appropriate size of bin required, as well as the frequency of pickup. This is most often done by doing a waste audit for a period of time to determine the volume of waste produced by the residents or your business.
Request a quote to find out just how much you can save with scheduled Panda bin collection.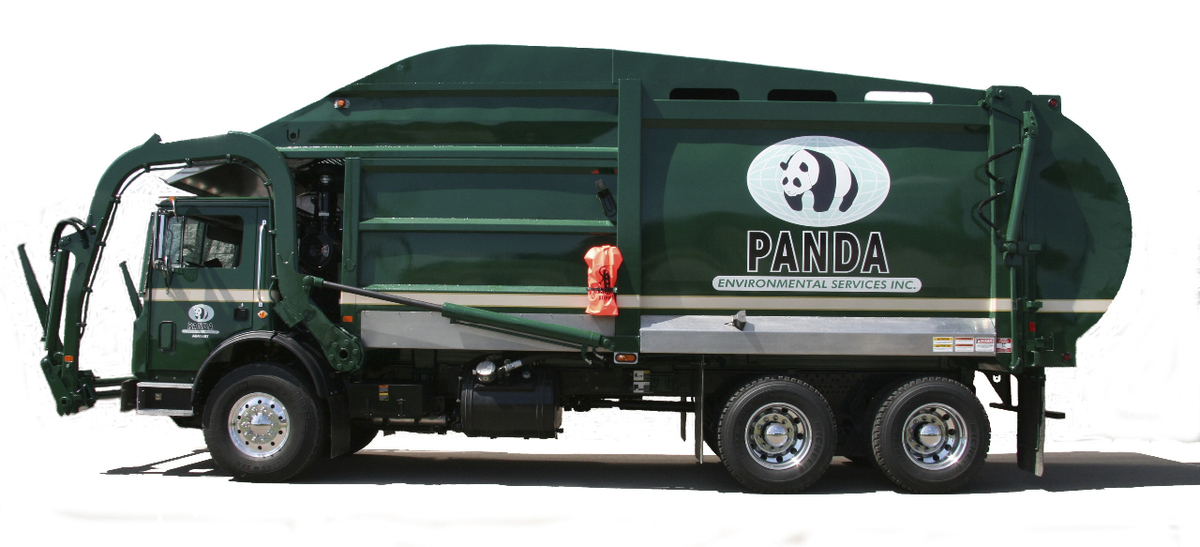 A front-end loader picks up the bin with the forks and transfers the waste to the compartment in the rear.
Access to recycling and composting services
An effective recycling and organics program will remove materials not meant for the waste collection bin, thereby further reducing your waste removal costs, and also serving to help the environment. As mentioned above, a wate audit will allow for a measured assessment of how much waste is produced by your business of large residential building, allowing for scheduled Panda bin collection and the following further benefits.
Recycling
Single stream recycling is a process in which all recyclables (everything from paper to aluminum and glass) are placed in the same recycling container, and are picked up by a single truck. Your employees or tenants simply place anything that can be recycled into a single designated recycling bin, and Panda bin collection takes care of the rest.
Recycling is typically cheaper than simply sending waste to a landfill - a single truck has to be sent to pick up all recyclables, instead of making several trips to pick up the different types of recyclables individually. 
Single stream recycling has the added benefit of being simple and rather effortless, so often more goods are recycled when compared to more complex recycling methods. There is no need to have to think about putting a recyclable item in the 'proper' bin. This convenience allows for much higher levels of recycling to be observed. 
Click here for a list of recyclable materials.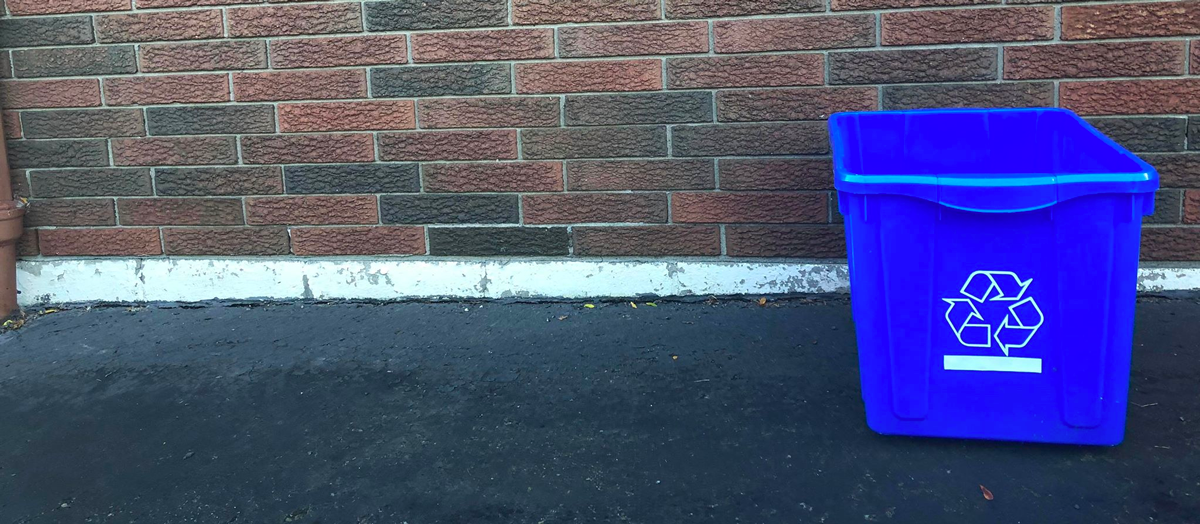 Recycling is typically cheaper than simply sending waste to a landfill.
Compost
The US Composting Council estimates that 12% of waste that is sent to landfills falls under the category of "food scraps." These food scraps make up only a portion of the much larger figure of organic waste that is sent to landfills every year. The USCC also estimates that 72% of all waste sent to landfills falls under the organic waste category.
Organic waste is traditionally broken down into the following groups:
Wood
Textiles/Leather
Food Waste
Yard Debris
Paper
Businesses that separate organic waste can often divert the majority of their waste from being sent to the landfill. Panda Environmental is then able to process that waste in an environmentally friendly manner, often at a lower total cost than sending all waste to the landfill. A business also gets that added peace of mind of knowing that their waste disposal is being done in an environmentally sustainable and friendly manner.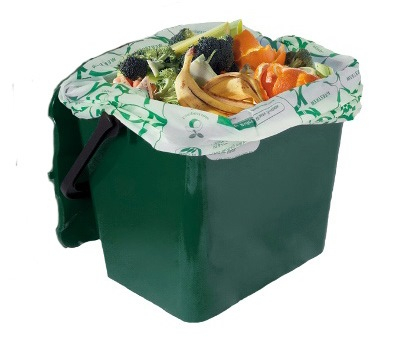 Separate organic waste to divert waste from being sent to the landfill.
Rely on Panda Bin Collection
Panda Environmental has strived to be a leader in responsible waste management and recycling solutions across Ontario for over 15 years.
What Panda customers are saying:
"I wanted to tell you how much we appreciate your 'pickup' guys.  They are amazing.  The boss actually watched the driver 2 weeks ago…he got out of the truck and straightened the garbage container, picked up a bag that had fallen out in the dumping process and put it in the can, then removed 2 black bags from the recyclables that had been put in there by error (I assume). Never before have we had/seen such amazing service!" - Karen, Local Auto Business
We are able to service all of your waste and recycling handling needs, including hazardous waste. For a full list of our service areas, you can click here.