Metal Recycling In Ontario
Are you tired of having old metal scraps laying around your home? Is your business unsure of what to do with their waste metal items? Lots of people take their metal scraps to their local dump to be disposed of, but depending on where they're brought this could mean that these pieces of metal won't be recycled. Instead, they'll be put into a landfill where they could stay for hundreds of years. An aluminum can take somewhere between 250-500 years to decompose, so imagine how long it would take for something like a washer or dryer!
If you're a resident or part of a business in Ontario, you have a few options of what to do with your metal recyclables, including having a waste removal company like ours remove and recycle scrap metals for you. You can learn more about our recycling services here. Below is a full list of the options you have when it comes to recycling your metal scraps.
We're one of the highest ranked Waste Removal providers in all of Ontario!

Option #1 - Have Items Picked Up By A Waste Removal Service Provider
Pros - There's no need to separate your metal from other recyclables you have.
Cons - There is a cost associated for a one time pick up and they generally can't accommodate larger metal items such as refrigerators.
As mentioned, one of the biggest pros to using a waste removal service provider to recycle all of your metal waste is that it can be done through what's called a Single Stream Recycling Process, which is an excellent option for any business.
Basically, it allows you to place all of your recyclables (plastics, papers, metals, etc.) into one single collection container and the waste removal service provider will separate them for you. It's convenient for both organization and it makes participation in your recycling program much easier as well.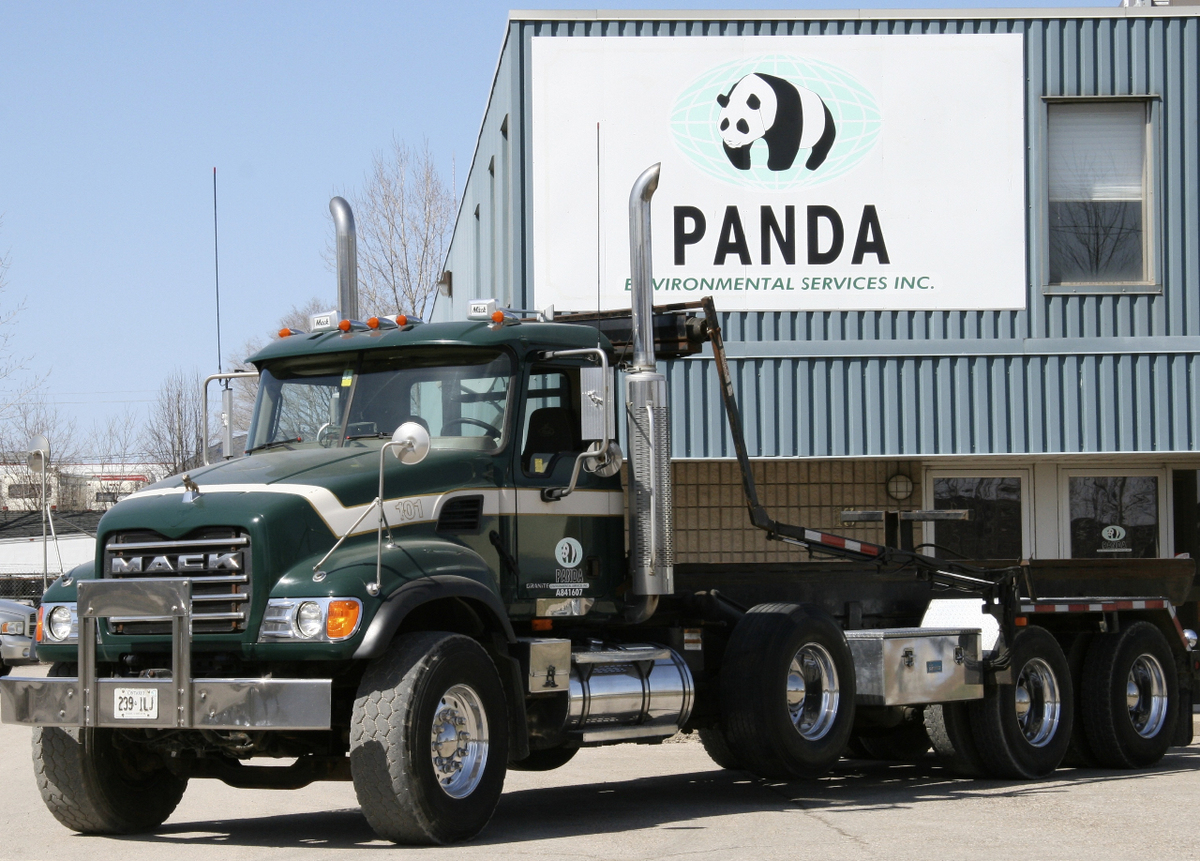 Here at Panda Environmental we work alongside our clients to divert:
Glass
Cardboard
Paper
Cans
Scrap Metal
Scrap Wood
Specific Plastics*
Fluorescent Tubes
Batteries
Mercury-based Items
Light Bulbs
Compost
Option #2 - Bring Items To A Metal Recycler
Pros - Generally they will pay you for your scrap metal, and they'll accept even large scrap metal such as heavy steel and scrap vehicles.
Cons - Most likely you'll have to drop it off yourself and have your metals organized if you want any profit. Having them come to you will be at a cost.
Bringing your metal scraps to a metal recycler is a quick way to make a fast buck and to be assured that your metals will be properly recycled. These metal recyclers are all across Ontario so finding one in an area near you shouldn't be a problem.
Option #3 - Have Items Picked Up Curbside
Pros -  It's very convenient. 
Cons - Most curbside providers in Ontario will only pick up metal recyclables such as aluminum cans.
If you only have a limited amount of metal to be recycled (such as scrap cans) then curbside recycling should be a fine option for you. Most curbside programs will collect cans that are made of aluminum or other metals, and other small metal items such as aluminum foil. You can click the links below to find a full list of recyclable items in those areas:
List of Recyclables In Kitchener/Waterloo
Recycling for Businesses, Organizations, Institutions, and Apartments
Commercial entities such as businesses, organizations, institutions, and apartment buildings are responsible for their own waste removal needs. Panda Environmental works with those commercial entities to provide effective and efficient waste management services. Contact your waste removal provider to learn more about recycling with them. Recycling can decrease your waste removal costs from those incurred by simply throwing everything in the trash. Visit our recycling page to learn more.
For more information call 1-800-745-4140 or contact us for a quote today.