List of Recyclable Items in Guelph
The city of Guelph is one of the more environmentally cautious areas across Ontario. The municipality implements curbside collection for residences but also implements waste reduction programs for organic waste and recyclables as well. Household waste must be organized into 3 separate bins: a green bin for organics, a blue bin for recyclables, and a gray bin for any trash to be sent to a landfill. On this page, you'll find a list of the items that can be recycled in Guelph, as well as a list of items that belong in the organic bin.
Are you a member of a business in Ontario that needs help with their recycling and waste removal services? If so, you can click here to contact us today or click here to learn about all of the waste management services we offer here at Panda Environmental.
"We switched over to Panda Environmental Services after several years with another waste management service and are extremely pleased with our decision. The service has proven reliable in delivery of service, the drivers are careful and courteous, the sales and customer personnel keep in touch to ensure we are satisfied in every way! I highly recommend Panda Environmental Services to any business!"
- John, a Panda Environmental Customer
Residential Recycling
Most common recyclable items are accepted by the municipality of Guelph, which means that most paper, plastic, glass, and metal products are able to be picked up at curbside which is great for the environment. Here's a more detailed list of what you should be recycling. Remember to always put these items in your blue bin! As an extra tip, it's much easier to recycle if you separate as you go rather than wait until your waste bin is full first.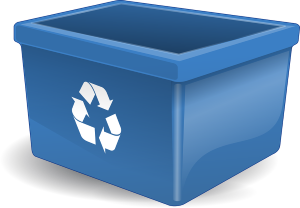 Cartons & Drink Boxes

Ice cream containers
Polycoat (milk cartons)
Tetra Paks (juice boxes) 

Glass

Bottles and jars (any color)

Metal

Aluminum (foil and pie plates)
Paint cans (empty and dry)
Pop cans
Steel cans (soup and tuna) 

Plastic

Bottles and containers (all numbers)
Detergent bottles
Laundry hampers
Medicine bottles (nonprescription)
Plant pots, trays, and flats
Tubs and lids from food containers

Paper

Books (hard covers removed)
Boxboard
Bristol board
Calendars (spiral removed)
Cardboard
Envelopes (including window envelopes)
Cigarette packages (foil inserts removed)
Egg cartons
File folders
Gift bags (rope removed)
Gift wrap (non-metallic)
Gift cards
Magazines
Newspapers and flyers
Paper
Pizza boxes
Posters
Shredded paper (in a separate blue plastic bag)
Sticky notes
Telephone books
Tissue boxes
Toilet paper rolls 
If you're a member of a business in the Guelph area click here to learn about how we can help you with your recycling services.
What about organics?
Guelph is unique in that they pick up more than just your waste and recyclables - they also pick up your organic waste! Here's a list of what type of items you should be placing in your green organic bins.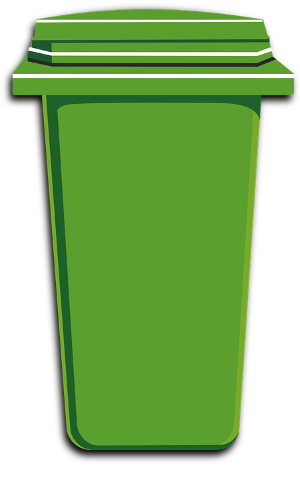 Dairy products

Butter
Cheese
Sour cream
Yogurt

Food scraps

Coffee filters and grounds
Cooking oils (solidified)
Eggs and eggshells
Herbs
Nuts and seeds
Sugar and spices
Tea bags

Fruits

Grain Products

Bread
Cereal
Flour
Pasta
Rice

Houseplants and flowers (including dried flowers)

 

Meat and fish including:

Bones
Fat (solidified)
Shellfish
Skin

Pet waste (no plastic bags except those with

the certified compostable logo)

Bedding
Feathers
Hair
Kitty litter
Pet food

Vegetables (no elastics)

Corn cobs and husks
Popcorn
Pumpkins (in pieces)

Other

Ashes
Paper heavily soiled with food (plates,muffin cups)
Paper tissues
Paper towels
Sawdust (no wood pieces or pressure treated wood)
If you're a member of a business in the Guelph area click here to learn about how we can help you with your organic/compost program.

Recycling for Businesses, Organizations, Institutions, and Apartments
Commercial entities such as businesses, organizations, institutions, and apartment buildings are responsible for their own waste removal needs. Panda Environmental works with those commercial entities to provide effective and efficient waste management services. Contact your waste removal provider to learn more about recycling with them. Recycling can decrease your waste removal costs from those incurred by simply throwing everything in the trash. Visit our recycling page to learn more.
For more information call 1-800-745-4140 or contact us for a quote today.