How To Build Your Own Garbage Storage Unit
Storing garbage can sometimes be a hassle, especially when you run out of space. Building your own Garbage Storage unit can be a great option for those who need a little extra space for storing their waste, or for anyone who needs a neat and organized space to keep their bins contained. In this article, we'll show you a few ways that you can build your own garbage storage unit. If you need some help with any of your garbage collection or coming up with a recycling program, feel free to get in contact with us today! We'd love to help you with any of your waste and recycling needs.
"We switched over to Panda Environmental Services after several years with another waste management service and are extremely pleased with our decision. The service has proven reliable in delivery of service, the drivers are careful and courteous, the sales and customer personnel keep in touch to ensure we are satisfied in every way! I highly recommend Panda Environmental Services to any business!"
- John, a satisfied Panda Environmental Customer
Building A Full Trash Shed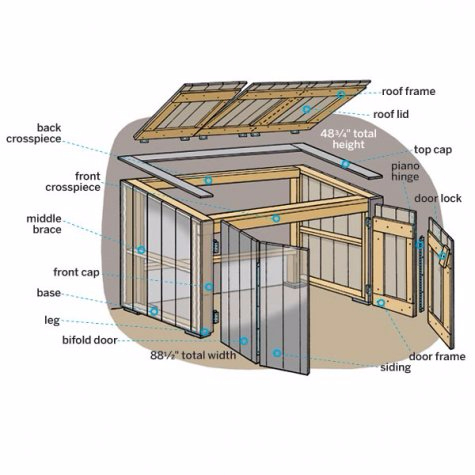 Image Source: ThisOldHouse.com
This awesome DIY from thisoldhouse.com shows you how to build a perfect trash shed that won't look unsightly and will give you plenty of room to store all of your waste bins. It may be one of the bigger projects you'll have to undertake, but this article breaks it down into 15 easy to understand steps.
Outdoor Garbage Enclosure
Image Source: RonHazelton.com
If you're looking for a video with a quick and easy tutorial on how to make an outdoor garbage enclosure, this is the one! Ron Hazelton has numerous how-to videos on his site, including this one. In just a quick 6 minute video you'll have everything you need to know how to start building your own garbage enclosure.
Cheap and Easy Garbage Enclosure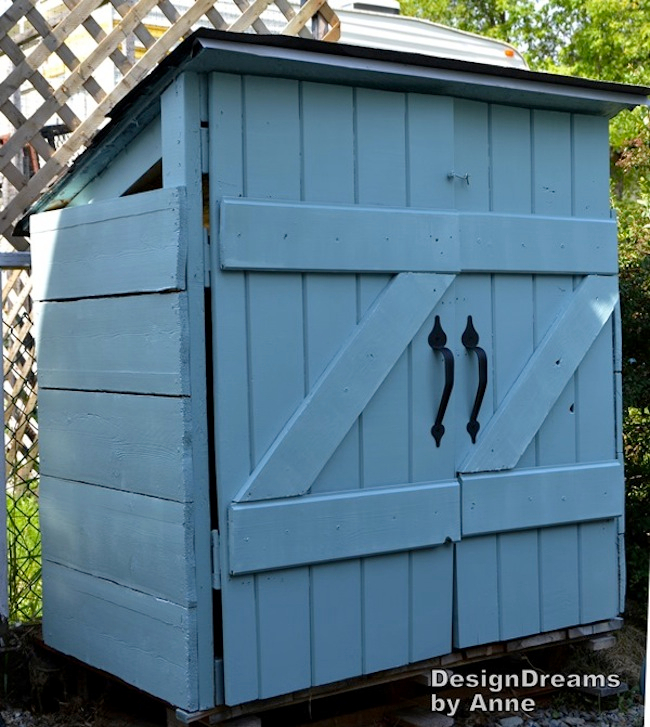 Image Source: Bobvilla.com
Are you looking to make a garbage storage unit for $30 dollars or less? This garbage storage enclosure from Bobvilla.com might be the perfect option for you if you're looking to solve your garbage storage issues and also save some money. It may not be as heavy duty as some of the others on this page but it's sure to get the job done for those on a budget.
Trash Shed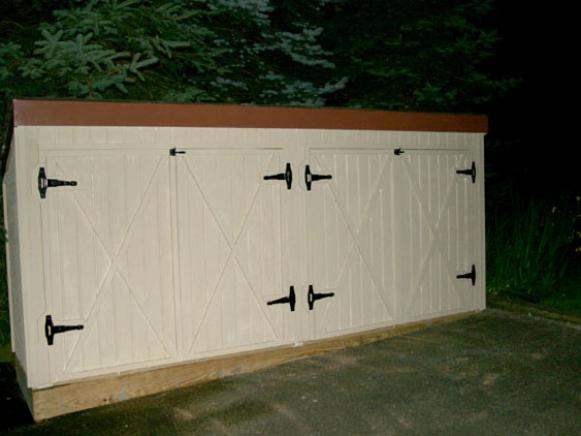 Image Source: HGTV.com
This is a great DIY for anyone who's looking to build a larger garbage storage unit that helps to keep out those annoying critters. Found on HGTV.com, this article walks you through the 6 step process to build a large unit. It's a quick and easy build that will be sure to keep the garbage in and the animals out.
Who Is Panda Environmental?
Panda Environmental has strived to be a leader in responsible waste management and recycling solutions across Ontario for over 15 years. We are able to service all of your business's waste and recycling handling needs, including hazardous waste. For a full list of our service areas, you can click here. Click here for a list of all of the waste management and recycling solutions that we provide.

Contact Us Today!
Toll-Free: 1-877-745-4140