Updating your current program or implementing a company recycling program at your business can help reduce waste, reduce costs, and ensure that your company contributes to better environmental sustainability. More and more consumers are also more focused on 'going green,' so doing your part for the environment can even increase your business! If you want to create a recycling program at work but aren't sure how to get started, check out the 7 tips below that will help you. To learn more about company recycling programs, contact the experts at Panda Environmental today! 
How to Maximize Your Company Recycling Program in 2019
In 2019, we are continuing to see a trend towards environmental sustainability. Consumers and businesses alike are focused on making the world a cleaner, green place. One recent report even found that 33% of consumers prefer sustainable brands. Ensuring your business works towards sustainability has never been more important. Whether you are updating your current company recycling program or implementing a new one, these 7 tips will help ensure that your recycling efforts are well-received and properly executed in your workplace. 
1. Get Support and Commitment From a Top Level Executive
Whenever you begin a new program or create changes to an existing one, it is a good idea to have some support behind your cause. One of the best ways to show the rest of your team the benefits of your recycling program is by gaining support from a top-level executive. You can speak to the executive and inform of them about the many benefits of the recycling program, such as the environmental benefits, money-saving opportunities, waste reduction, and the improvement of company sales and brand image. Gaining the support of someone with great influence in your company can help launch the program and ensure other employees take it seriously. 
2. Perform a Waste Assessment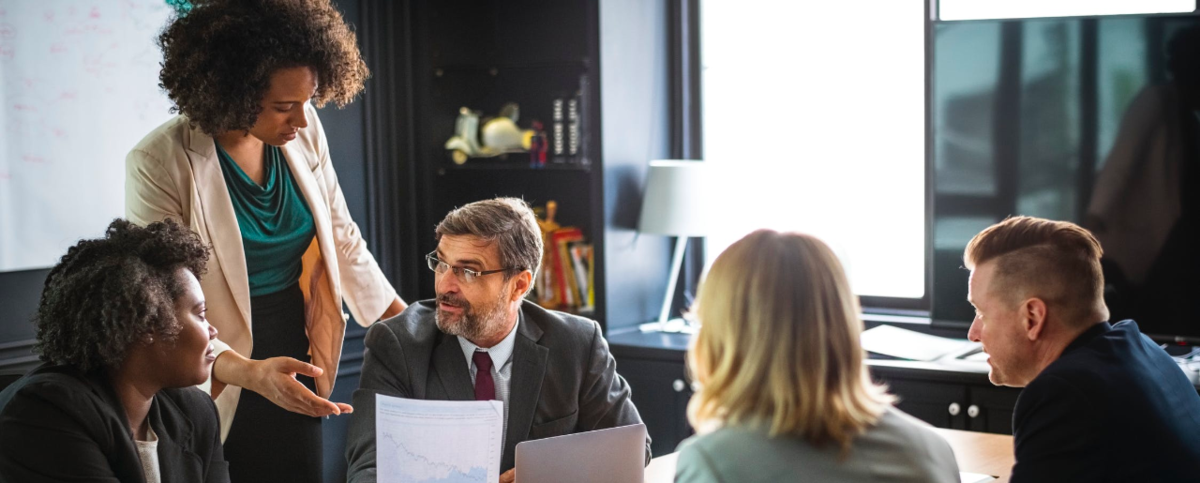 A waste assessment can help you save money and budget better for upcoming programs
Even if you do not currently have a company recycling program, it is likely that you have some waste management program in place (e.g. weekly garbage removal, workplace compost program, hazardous waste removal, etc.) Before you make any changes or create a new company recycling program, it's a good idea to perform a waste assessment or audit. This is a great way to find out where your money is going - and how it can be better saved in the future. You can assess many things such as how much waste your company generates per year, the kinds of materials that have been wasted regularly, and how much your waste and disposal services cost. By performing an audit, you can have a better sense of your budget for your recycling program and a greater understanding of your company's current waste habits. 
3. Design Your Program
After your audit/assessment, you will have a much better idea of what your budget is and plan what it should be for your recycling program. At this point, you can begin to design your program! Designing a recycling program doesn't have to be hard, but it does require some thought to go into a few specifics. You will want to determine things such as: 
Storage method - Will you have recycling bins in each cubicle? One large recycling bin for the office? Do you need indoor as well as outdoor bins? 
Large recyclables - What will you do with large recyclables such as pieces of metal or large cardboard boxes?
Who deals with your recycling -  Do you collect your own recycling and bring it to a facility, or will you have a recycling service provider do that for you? 
When working with a provider - If you do work with a recycling service provider, when will they pick up your recycling? Is pickup done on an on-call basis or do you require scheduled removal? 
As you design your program, you can think about all of these questions. You will also want to ensure that you keep employees in the loop about everything program-related. It is easier for employees to adopt new programs if they understand why the program is in place and how to properly follow any new procedures (such as throwing paper products into their personal recycling bin instead of into the garbage). 
4. Consider Environmentally Friendly Products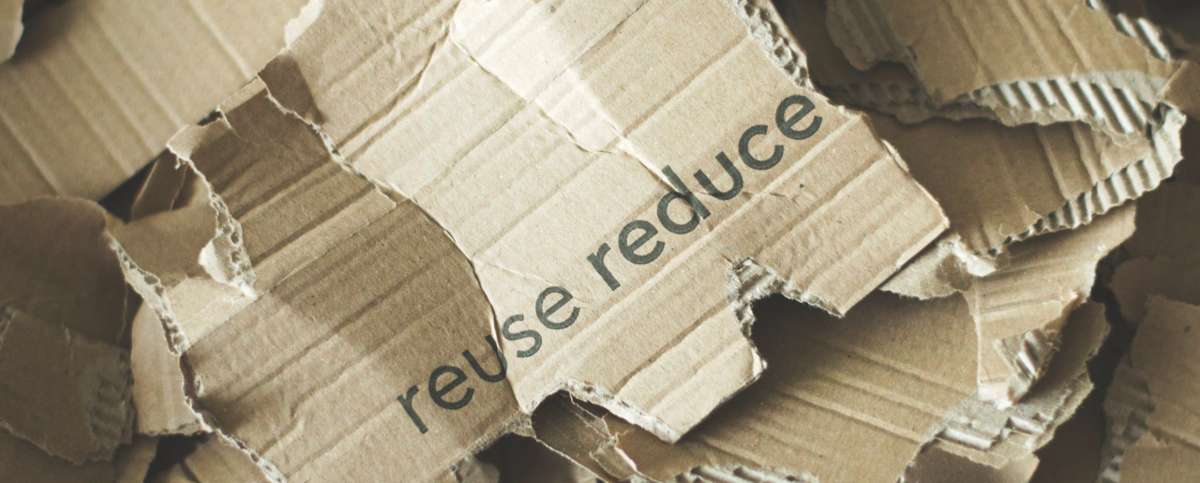 Simply choosing products with cardboard packaging instead of plastic can help reduce waste
An efficient recycling program updated in the new year may not mean anything if your company constantly produces non-recyclable waste! In order to properly implement a great recycling program, you will need to consider choosing environmentally friendly products in the workplace and encourage employees to do the same. Choosing environmentally friendly products can help cut your waste and environmental impact more than just recycling alone. This doesn't have to be hard! Take a look at your recent purchases for your company. Ask yourself, "Is there a green alternative?" For example, you may purchase packages of pens that come in plastic wrap. Instead, you can go with a different brand that uses recycled cardboard packaging. Even these little changes will add up over time! 
5. Train Employees On Your New Policies
As we mentioned above, it's important to ensure that all employees are on board with your recycling program. If your employees don't know how to use the new bins provided, find the program too confusing, or don't see the value in it, it's unlikely that will adopt it as commonplace practice. You will need to take the time to explain to your employees:
Why the program is needed - Explain both the environmental and company-wide benefits of implementing a recycling program
What the program is - Explain what the program is and what it entails; it may seem simple to you, but your employees may not know anything about the program until you explain it to them!
How they should participate in the program- Explain how to use the bins, how to sort recycling (if applicable), 
Encourage involvement - Offer incentives for involvement, create a team or board that employees can get involved in, and encourage employees to share their opinions 
Your training session can include all of the information listed above. Training should be more than just telling your employees how to recycle. They should know that by participating in the program, they are doing their part, along with the company, to work towards greater environmental sustainability. Remind employees that if they have any questions, they can always ask you or someone on your recycling program board. Do your part to get everyone not only on board for the program, but excited about it! 
6. Implement Your Program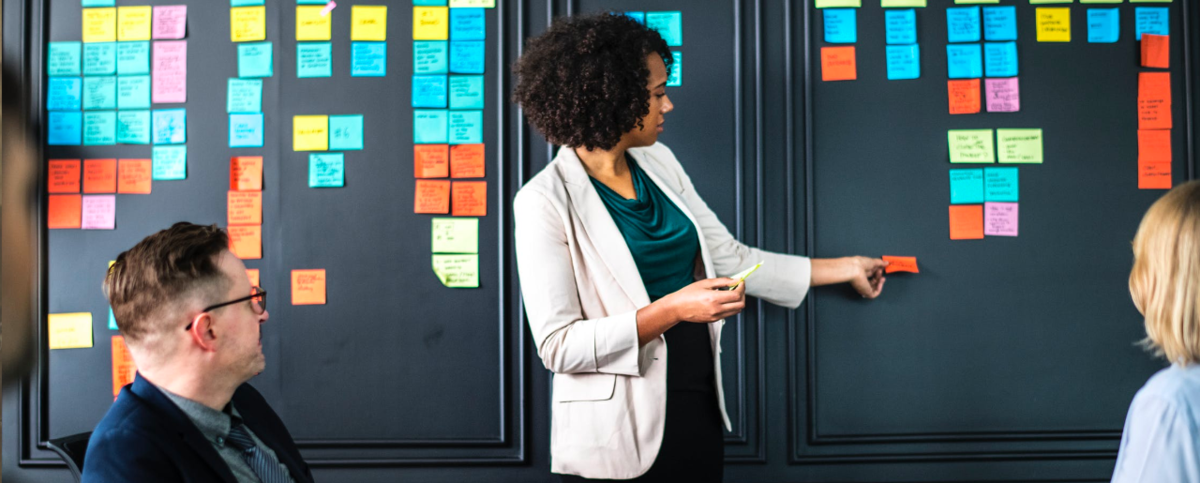 Ensuring all workers understand the new policy can help ensure its success
Now that you have all of the preliminary actions done, your employees are well aware of the program, and you've got everyone on board, it's finally time to launch your program - or launch the updated version of your existing policy. Though this a very exciting time, and it is also an important time! The first few months after your company recycling program has been launched will help set the tone for years to come. If employees don't take it seriously in the beginning, when it's new and exciting, it's unlikely they will even think twice about it two or three years down the road.
During the initial launch, you'll want to ensure that expectations are clear and all employees understand what they should be doing. Hold frequent meetings and openly discuss these policy changes with employees. Remember to offer praise if things are going smoothly, and firmly reinforce the policy if things are not. The first few months are important - so be sure to closely follow how the program is going, and what changes or minor tweaks may be required in the future. 
7. Track The Program
After your program has been implemented, you don't just want to forget about it. That's a good way for everyone on your team to forget about it! It's important to keep track of the program, where it has been successful and areas that need improvement. This will help you make changes if needed. It will also help you keep a record of your program, which is also beneficial, as you can then let others know that your company has had a recycling program in place for X many years. 
Trust Panda Environmental To Help With Your Company Recycling Program!
Panda Environmental offers a wide variety of commercial waste removal and management programs and services perfect for you and your business. We understand the benefits of proper waste disposal - both at home and in commercial settings - including recycling. At Panda Environment, we are dedicated to helping your team succeed with their recycling efforts. That's why we off single stream recycling. Single stream recycling helps make recycling faster and easier for your whole team.  Simply put your paper, plastics, glass, and metals in the same collection container and watch participation rates skyrocket as workers no longer have to worry about sorting their recyclables! We do it all for you! 
We also offer consulting services, including waste stream consultations, yearly waste audits, quarterly reports, and more. Our consulting and auditing services can help you save money on current and future waste management programs. It can also help ensure the successful implementation of your new or updated company recycling program, and help you keep track of it after you have launched! 
Click here to learn more about all of our waste management services in the Kitchener-Waterloo area!
Work with Panda today and you will work with a waste management company that cares about recycling and the environment. Panda Environmental has strived to be a leader in the responsible waste management and recycling solutions across Ontario for over 15 years.
We are able to service all of your business' waste and recycling handling needs, including hazardous waste. 
For a full list of our service areas, click here. 
Click here for a list of all of the waste management and recycling solutions that we provide.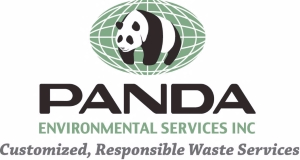 "Hands down some of the best customer service I have ever experienced. Panda has not only provided a better value to our business,
but has done it all with a smile and sincere willingness to help us out. If you are looking for a new waste partner, you will not be disappointed by Brent and the team at Panda!"

- Dylan, read more Google Reviews here!
Contact Us Today!
Toll-Free: 1-877-745-4140