Narrowing down a list of potential waste disposal companies for your business or residential unit can be a daunting task. Panda Environmental Services is here to help. Read on for some steps to follow in order to make the best possible decision. Panda has been providing personalized, high-quality, value-added service to our clients in Ontario since 1997. We specialize in solid non-hazardous, hazardous and liquid waste removal, and recycling services. Our staff has the expertise to find innovative solutions to waste problems and to manage your waste and recycling in an environmentally sound manner. If that's what you are looking for, contact us today!

Guide to Finding the Best Waste Disposal Companies
1. Scroll through online reviews
When assessing waste disposal companies, you want to know they have successfully operated for many years with a solid reputation for reliability, customer service, and affordability. The quickest way to get a general idea is to take a look at what current or former customers are saying online. This should give you an unbiased review of their experiences with waste disposal companies. Unprofessional work of any sort will likely be reflected in the reviews. 
Website testimonials, Google reviews, Yelp, and Facebook are all great places to start. There, you can begin to gather information on potential waste disposal companies providers. Make sure to be wary of potential spam contributors, however. If there are 1 or 2-star reviews with no commentary, they may not be overly reliable. Look for reviews that are as descriptive as possible.

Google reviews can be very informative but beware of spam contributors.
2. Ask around
Online reviews are helpful, and it's easy to overlook the importance of a good face to face conversation in today's digital world. Asking around for actual first-hand reviews of waste disposal companies is a great and helpful exercise. Check with friends, family, neighbours, property managers, and fellow business owners who have recently required waste removal services, and get additional information on which companies have a good reputation and which to avoid.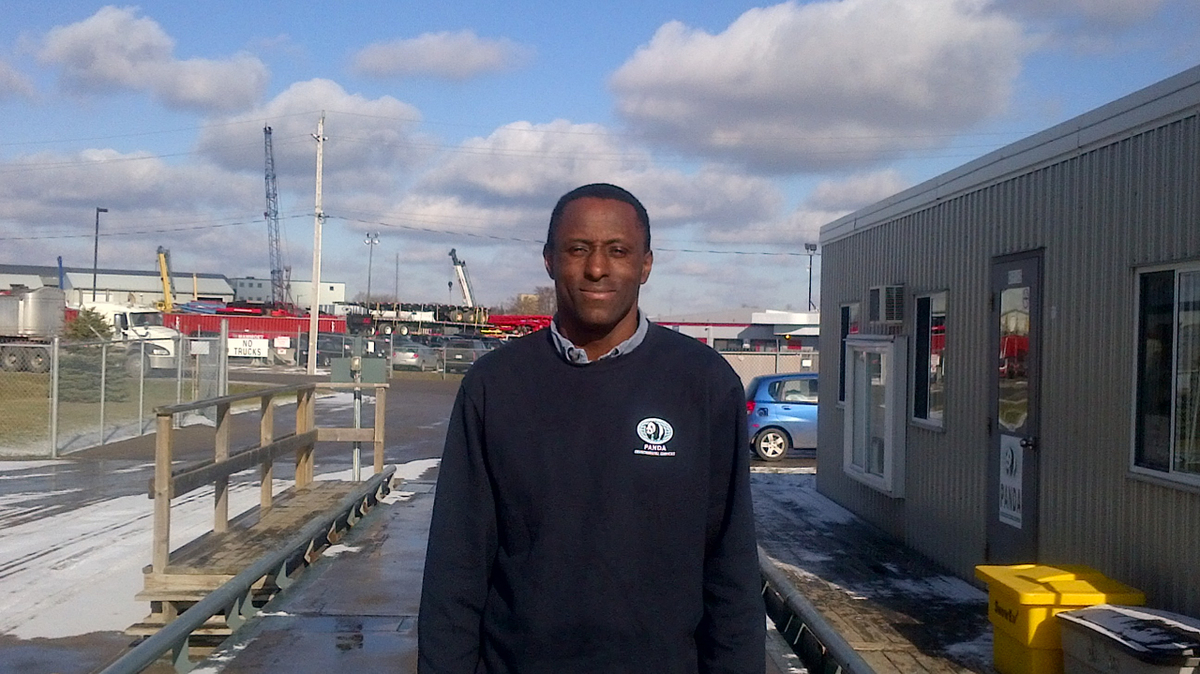 Ask around to get further information on potential waste disposal companies.
3. Check references
After doing some basic online research and gathering further information through casual conversation, it's time to get a bit more serious with your inquiries. Choose two or three of the best waste disposal companies that you have found, pick up the phone and ask each for some professional references. This should include past or present customers to whom you would present a few questions to minimize the time demands on everyone involved.
These queries could include:
What was your level of satisfaction with the waste removal service?
How reliable was the service?
What did the service include? General waste, recycling and composting?
Did you feel like customer satisfaction was a top priority?
Would you recommend working with this company?
An unwillingness to provide references should be seen as a warning sign.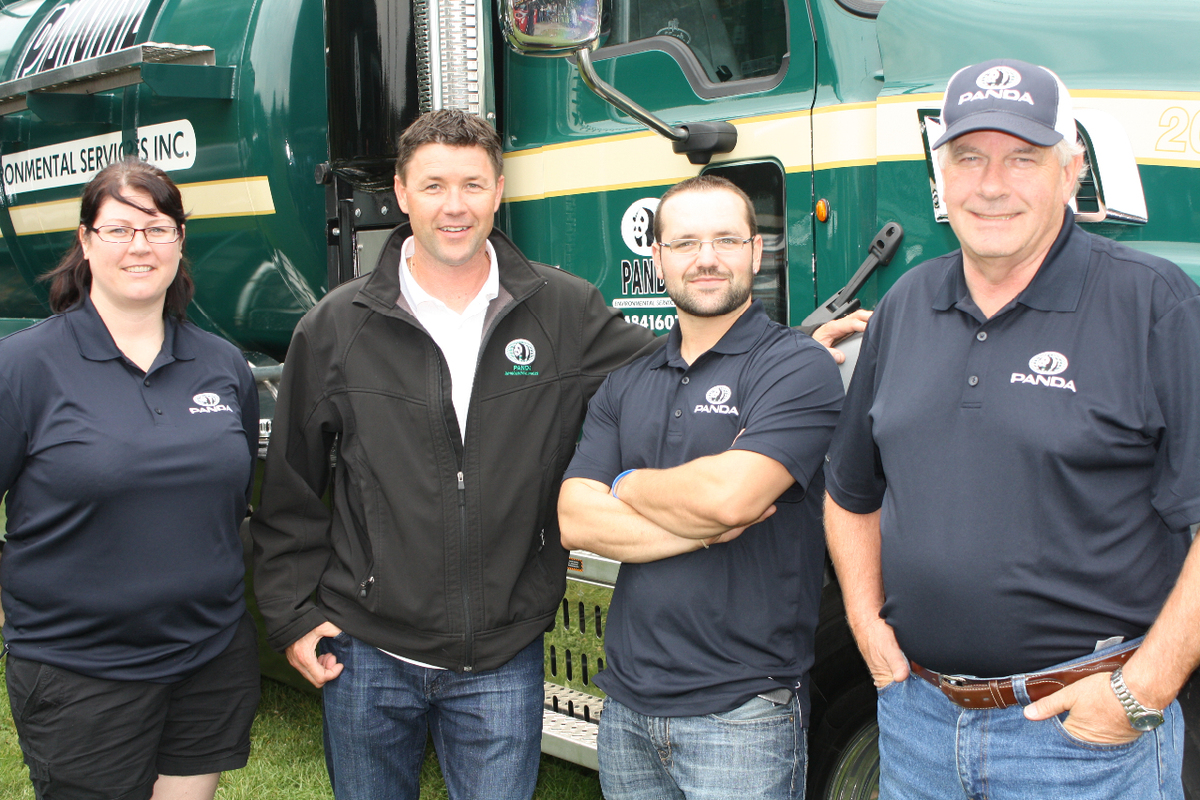 Reputable waste disposal companies will happily offer references to help you make the best possible decision.
4. Set up a meeting
At this stage, you can ask your top two potential waste disposal companies for an in-person meeting so they can present a formal proposal of their services and how much it will cost you to hire them. 
Panda's staff, for example, will work with building management to determine the appropriate size of bin required, as well as the frequency of pickup. This is most often done by doing a waste audit for a period of time to determine the volume of waste produced by the occupants. We can also help you establish a recycling and organics program - if none exist - to help divert recyclable materials from the waste stream, as well as reduce your waste removal costs.
You can also request a tour of the company's facilities. In 2006, Panda opened an Industrial Waste Process and Transfer Facility located in Ayr, Ontario in order to conduct the following tasks:
Waste Solidification and Stabilization
Treatment of Corrosive and Select Leachate Toxic Liquids and Sludges
Sludge Dewatering
Oil and Aqueous Waste Separation and Bulking
Product Destruction
Drum and Tote Disposal
Onsite and Independent Laboratory Analysis
Set up a meeting and ask for a tour of the facilities.
5. Confirm your decision
After checking the online reviews, engaging in thoughtful discussion with trusted members of the community, asking for references, and meeting in person, it's now time to make a decision. By now you'll have a good idea of what you'll be getting in terms of quality and reliability of service, and have assessed your budget and know what you can afford to spend on waste disposal services. Pick up the phone, set up another time to meet, sign the papers, and enjoy the benefits of the having narrowed your list of best waste disposal companies in the area down to one!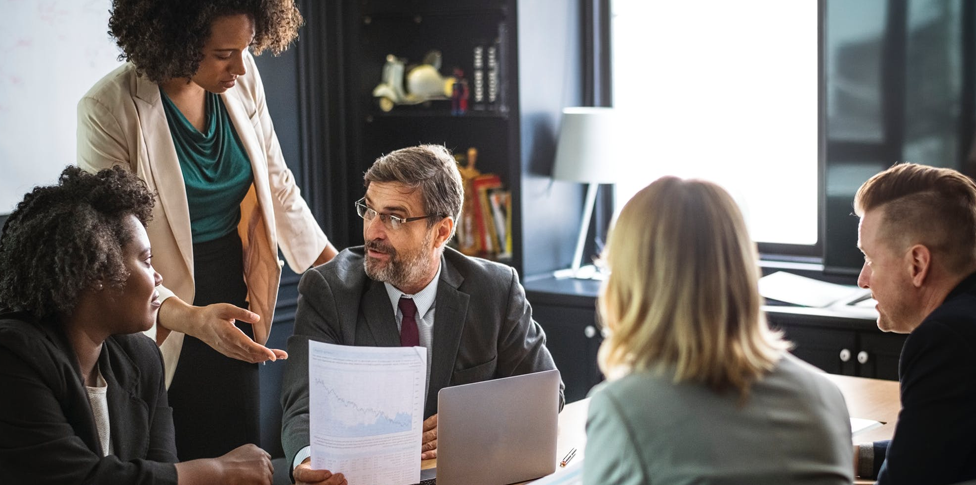 Congratulations! You've secured the best waste disposal option in the area!
Can't decide between local waste disposal companies? Trust Panda!
Panda Environmental has made it a goal to be a leader in responsible waste management and recycling solutions across Ontario for over 15 years. Partner with Panda to save money and help make a positive environmental impact. 
What Panda customers are saying:
"Hands down some of the best customer service I have ever experienced. Panda has not only provided a better value to our business, but has done it all with a smile and sincere willingness to help us out. If you are looking for a new waste partner, you will not be disappointed by Brent and the team at Panda!"
- Dylan Dunstall
 
We are able to service all of your waste and recycling handling needs, including hazardous waste. For a full list of our services, click here.