Garbage Recycling Services
Garbage recycling is a hot topic with so much focus on being environmentally friendly - and rightly so! Having an effective and convenient garbage recycling program is a must for every business. Panda Environmental Services takes away the worry and hassle of garbage recycling and waste collection from you. Read on to find out more about our recycling program and garbage collection services.  Contact us today for a free quote and find out how Panda can help you help the environment. Our service areas include Kitchener, Waterloo, Cambridge, Guelph, and more! Click here to see our full area of service. 
"Very happy with the service and prices are so much better than the competition. Glad my company made the switch. Great customer service. You can tell they appreciate their customers. Would recommend giving Panda a try. You can't go wrong."
-Susan, Google Reviews

Recycling Services
Becoming environmentally friendly is a goal of many companies and Panda Environment is committed to helping as many businesses as possible to reach that goal. That is why we are constantly looking for ways in which we can be a part of this very worthwhile desire. Whenever possible, we will try to find ways to recycle as many things as we can, keeping anything that doesn't need to, out of our landfill sites. We will work with your company to devise a specialized plan for recycling that will suit your business's unique needs and encourage all of your staff to participate.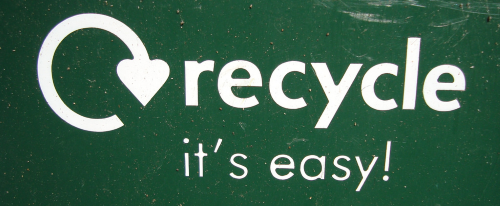 Single Stream Recycling
Recycling is most effective if everyone takes part. Because Panda recognizes that a recycling program needs to be easy to do in order to get all of your employees onboard, we provide single stream recycling. Single stream recycling makes recycling quick and easy. It works on a simple principle. Anything that can be recycled simply needs to be placed in the same container. There is no thinking involved about what type of material it is in order to place it into the correct container. You can't get it wrong; there is only one container. It is just as easy to put your recyclables into a recycle box as it is to throw them out with the regular trash.
Currently Panda is working with clients to recycle the following items:
    Glass
    Cardboard
    Paper
    Cans
    Scrap Metal
    Scrap Wood
    Specific Plastic *
    Fluorescent Tubes
    Batteries
    Mercury based Items
    Light Bulbs
    Composting
Single stream recycling can also save your business money. Because all of your recyclables are collected together there is no need to have separate trucks come to collect different materials. One truck can pick up all of your recyclables at once. All of the sorting of the materials is done by Panda environmental. You don't have to worry about knowing all of the recycling rules and regulations. That will be taken care of by the knowledgeable experts at Panda. We think that with this method, more waste will be recycled and less will be needlessly sent to our overcrowded landfill sites. Contact us for a free quote today and find out how easy it is for your business to make a difference for the better for our environment.
Advantages of Single Stream Recycling
It's easy to do
It encourages more people to participate
It can save your business money
It can keep more waste out of our landfill sites
Need Help Getting Started?
Panda can help your business in a number of different ways to start a recycling program. We can educate you and you staff as to which materials can be recycled, as well as help you to designate and set up convenient sorting stations throughout your facility. In addition we can provide you with a waste audit that will enable you to recognize the various streams that can be diverted from being sent to a landfill and help you forecast how much you will be able to divert per year. You can find out more about our consulting services here.
Panda also offers specialized plans and services to food industry clients such as restaurants and cafeterias. Our easy to follow plans are designed in such a way as to encourage recycling of organic materials. Click here to read more about our Organic Recycling Program Services.
Garbage Collection Services
In addition to recycling services, Panda Environmental offers your business regular waste management services. We will work with you to design and develop a customized waste removal schedule which best suits your organization's needs. Whether you are a large corporation or a smaller family run operation, Panda has a service that is right for you from waste amounts as small as 2 cubic feet to as large as 40 cubic yards. We offer regular scheduled pick ups as well as on demand ones.
Click here for maps of our service area. Our area is continually expanding so please give us a call to see if we are now servicing your area. 
Panda Environmental's Garbage Collection Services Include:
    Solid Waste Removal
    Specific Plastic Recycling
    Wood Recycling
    Cardboard Recycling
    Scrap Metal Recycling
    Compactor Services
    Clean Fill Removal
    Impacted Soil Removal
    Asbestos Material Removal (See also Hazardous Waste Removal)
    Construction / Demolition Waste Streaming & Removal

Roll Off Service
If your business requires larger waste removals, between 10 and 50 cubic yards per pickup, then our roll off service will be perfect for you.  "Roll off" simply means that the waste removal container is rolled off of our truck and then placed in the location you specify. Panda will provide you with one of their own containers; no need for you to worry about purchasing or maintaining a container. Panda will even maintain if for you. Our containers come in 10, 14, 20, 30, 40, and 50 cubic yard sizes.
We can provide regularly scheduled pickups or on demand. Contact us today for a free quote.
Front End Service (Bins/Dumpsters)
If your business produces waste amounts between 2 to 8 cubic yards per pickup, then Panda's front end service would be perfect for you. Like the roll off service, our front end service simply refers to the way the dumpster of bin is lifted by the truck - from the front end. The front end service is suitable for businesses like restaurants, commercial offices, and multi-unit residential buildings. As with any of our removal services, Panda will work with you to determine the best and most convenient pickup schedule for your organization.

If you require any of the above waste management services and would like to schedule it, contact us now by calling us at 1-877-745-4140clicking here to submit your request online.
, or
 If you're interested in more articles like these, check out our article index here.
Panda Environmental
Panda Environmental has strived to be a leader in responsible waste management and recycling solutions across Ontario for over 15 years. We are able to service all of your business' waste and recycling handling needs, including hazardous waste. For a full list of our service areas, you can click here. Click here for a list of all of the waste management and recycling solutions that we provide.


Contact Us Today!
Toll-Free: 1-877-745-4140