Today, we will take a look at what to look for in prospective garbage collection companies.
Finding the right collector is important for your business. All businesses under the IC&I classification of waste (Industrial, Commercial, Institutional) are responsible for ensuring that they meet all rules and regulations.
This is where Panda Environmental can provide a wealth of value added services for clients. We have extensive knowledge of all rules and regulations that must be met, and the best way to meet those regulations.
We work with clients to create the most efficient plan related to waste disposal and recycling for their business. 
Let's now dive into how to choose between garbage collection companies.

Garbage Collection Companies: Finding the Right Collector
1. Years of experience
The best garbage collection companies possess a wealth of experience that helps them perform to the best of their abilities. Over the years, they've developed fresh approaches and come up with innovative solutions to improve garbage collection efficiency and effectiveness.
For example, Panda Environmental Services Inc. is a privately owned Industrial Waste Hauling Company that has been providing personalized, high-quality, value-added service to our clients in Ontario since 1997.
We specialize in solid non-hazardous, hazardous and liquid waste removal, and recycling services.
Our staff has the expertise to find innovative solutions to waste problems and to manage your waste and recycling in an environmentally sound manner.
In 2006, Panda opened our own liquid and hazardous waste processing and transfer facility in Ayr, Ontario. We are able to treat leachable toxic waste to meet the new Land Disposal Restrictions Regulations through stabilization techniques and solidification as required.
Panda can also handle many "C" class wastes, and we can solidify liquid sludges and slurries in the "L" classification to be sent for final disposal in a secure landfill.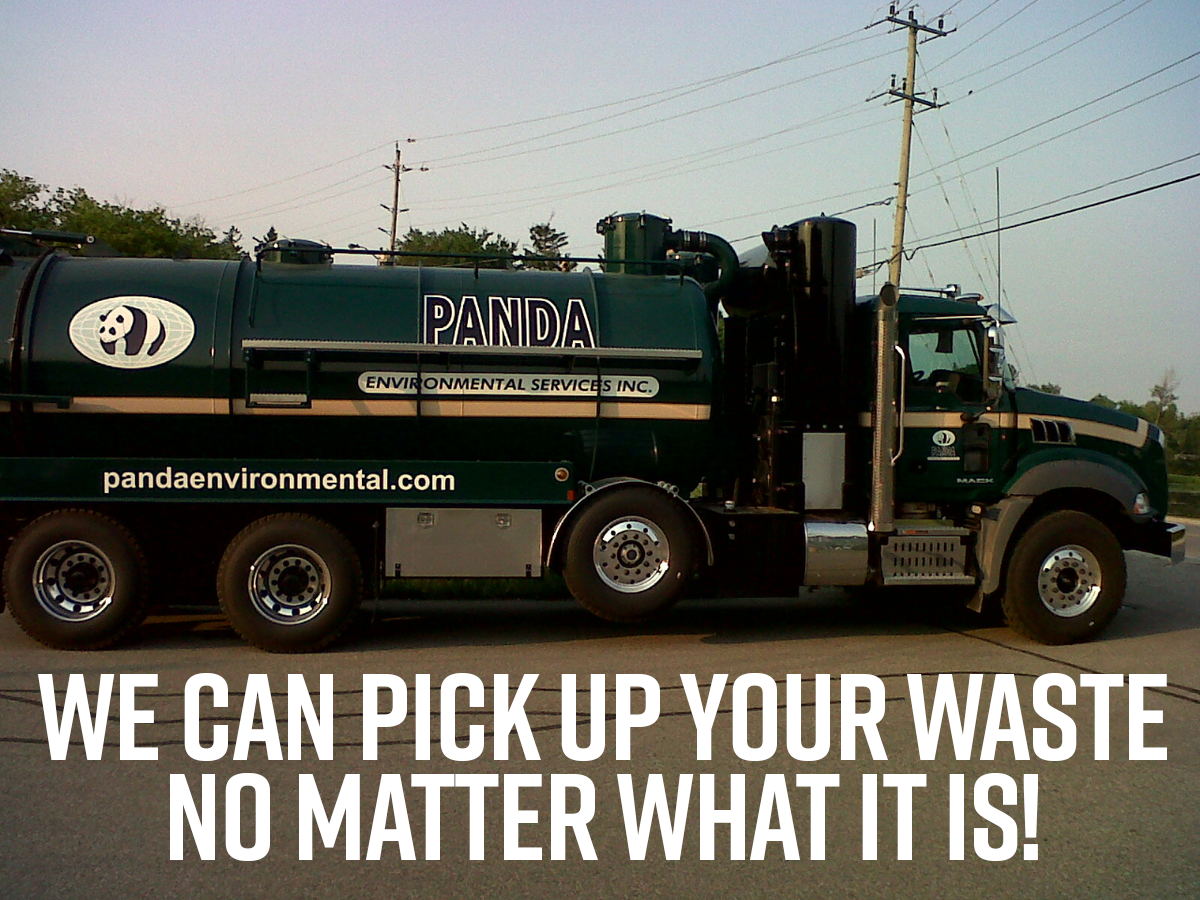 2. Reputation for exceptional customer service
When assessing garbage collection companies, you want to know not only that they have successfully operated for many years, but have done so with a solid reputation for reliability, customer service, and affordability. 
The quickest way to get a general idea is to take a look at what current or former customers are saying online. This should give you an unbiased review of their experiences with waste disposal companies. Unprofessional work of any sort will likely be reflected in the reviews. 
Website testimonials, Google reviews, Yelp, and Facebook are all great places to start. There, you can begin to gather information on potential garbage collection companies.
Make sure to be wary of potential spam contributors, however. If there are 1 or 2-star reviews with no comments to back up the apparent complaint, they may not be overly reliable. 

Look for reviews that are as descriptive as possible.
3. Find a garbage collection company that understands your needs
Prospective garbage collection companies should be willing to meet with you to discuss your waste management needs, and come up with a pickup schedule based on the information gathered. 
By going through the process of our waste audits, for example, you can get an accurate assessment of the different types and amounts of waste created by your business in several different categories (standard waste, recycling, organic waste, etc.)
Once that is set, you need to know that your waste will be picked up on the agreed-upon day and time, with some wiggle room built in to accomodate exceptional circumstances that may arise along the way. The time between pickups can vary, depending on your businesses waste needs, and the nature of the waste. Different types of waste (regular, recycling, organic or hazardous waste) can be picked up at different times if that is what is best for your business.
Panda Environmental has access to our own waste processing facility, which allows us to process all waste on-site without having to deal with other waste corporations. We also offer the best support and customer experience possible to all of our clients across Southern Ontario.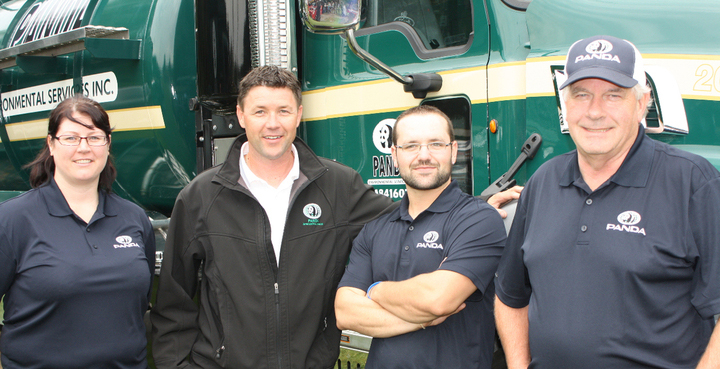 Panda's team is ready to serve you!
Trust Panda to outperform the best garbage collection companies!
Panda Environmental has made it a goal to be a leader in responsible waste management and recycling solutions across Ontario for over 20 years.
Partner with Panda to save money and help make a positive environmental impact. 
What Panda customers are saying:
 
"We've been working with Panda for about 3 years now and they've been great and meeting all our removal needs. Customer service is great and I highly recommend (and have recommended) to anyone in need of their services. We look forward to working with Panda for many years to come."
- Mike B
 
We are able to service all of your waste and recycling handling needs, including hazardous waste. For a full list of our services, click here.