Are you in need of waste removal services for your business? If so, you have come to the right place. Panda Environmental specializes in the scheduled removal of waste from businesses, corporations, institutions and more. Read on to discover the essential waste removal services for businesses in the Southern Ontario Area. Panda Environmental is committed to increasing your satisfaction while also lowering your costs. Contact us today to see how we can help you out. 

Essential Waste Removal Services for Your Business
Scheduled Waste Removal
Many municipalities do not offer waste removal services for businesses, property managers must arrange for private garbage collection. Kitchener, for example, does not provide waste services to businesses and commercial buildings. If you are a landlord or property owner for this type of building, you will need to arrange for private garbage and recycling collection from a hauler such as Panda Environmental. 
Panda operates on a scheduled waste removal model, meaning waste is picked up at intervals that work best with your needs and budget. Pickups can be as often as daily, or as infrequent as monthly. This scheduled system provides peace of mind since you will know exactly when waste will be picked up. 
To learn more, visit our waste removal page.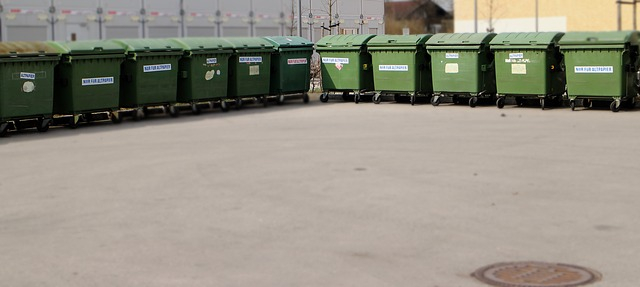 Your bins can vary in size depending on the amount of waste your business creates. 
Recycling
It's as important as ever for business owners to keep the wellbeing of the environment as a top priority. As such, comprehensive recycling solutions are a must. These solutions are designed to not only be more environmentally friendly, but also to save your business money.
Single stream recycling helps make recycling faster and easier for your whole team. Simply put your paper, plastics, glass, and metals in the same collection container to be picked up by a single truck. It's as easy as that! This reduces the time and effort necessary for your business to make a positive impact and reduces your costs. Leave it to the professionals at Panda to pick up and sort your recyclables.
Click here to read "How to Maximize Your Company Recycling Program in 2019."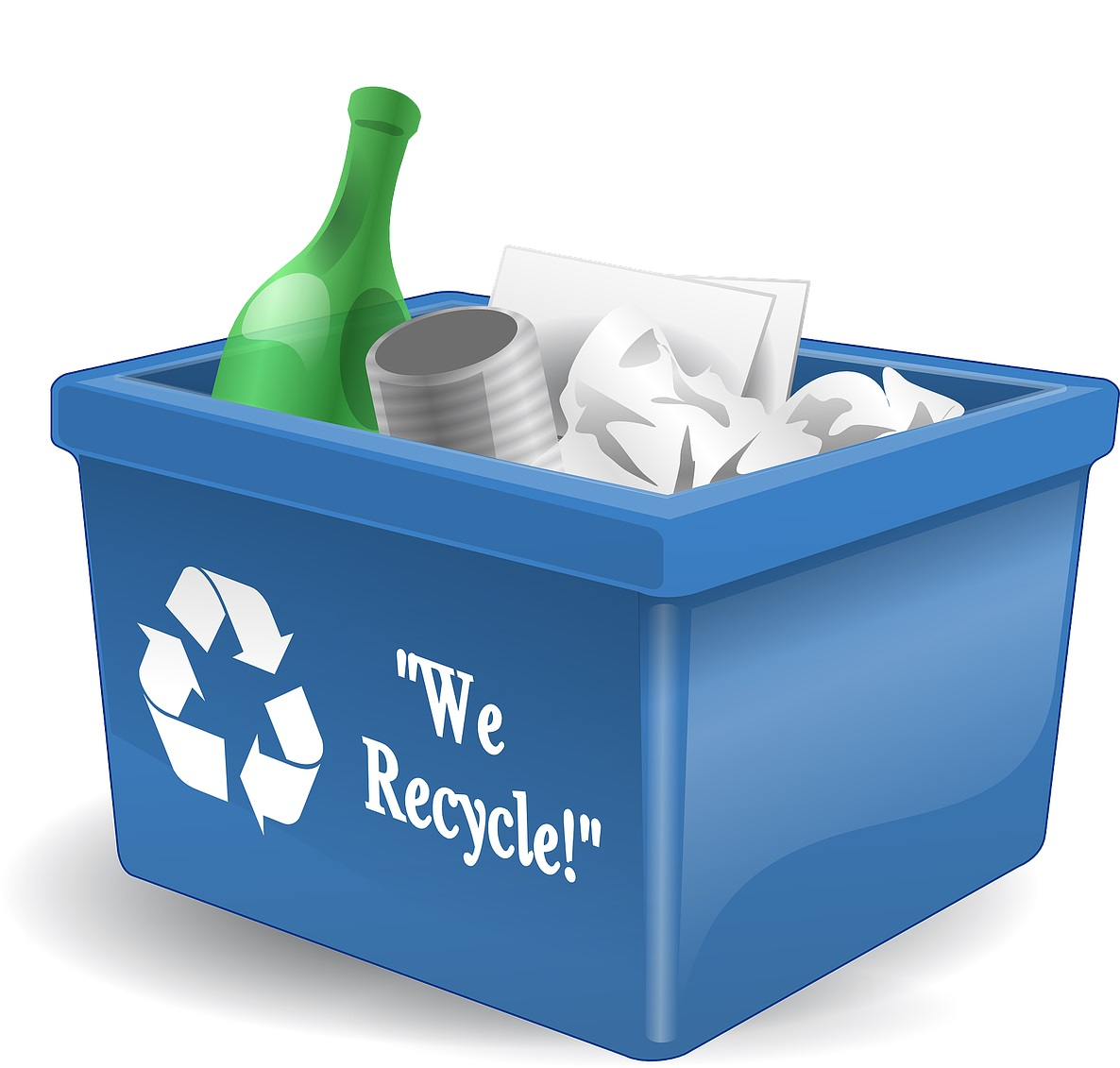 Place anything that can be recycled into a single designated recycling bin, and Panda Environmental takes care of the rest.
Hazardous Waste Removal Services
The Government of Ontario dictates that hazardous waste must be disposed of in the correct and lawful manner. Hazardous waste is typically produced by industrial and manufacturing companies, and includes the following:
Materials from manufacturing (e.g., waste acids, contaminated sludges, and chemicals)
Biomedical wastes from hospitals and other health care facilities
Photo-finishing chemicals
Waste pesticides
Polychlorinated biphenyls (PCBs)
Motor oil
Unused home cleaning products
Discarded batteries
Panda specializes in the safe and lawful disposal of hazardous waste and works with customers, municipal governments, and waste producers in order to achieve the best possible solution. The laws related to the disposal of hazardous waste may differ slightly between municipalities, but Panda knows these laws - we will provide knowledge and consulting regarding the best ways to carry out scheduled disposals.
Click here to learn more about how to dispose of hazardous waste.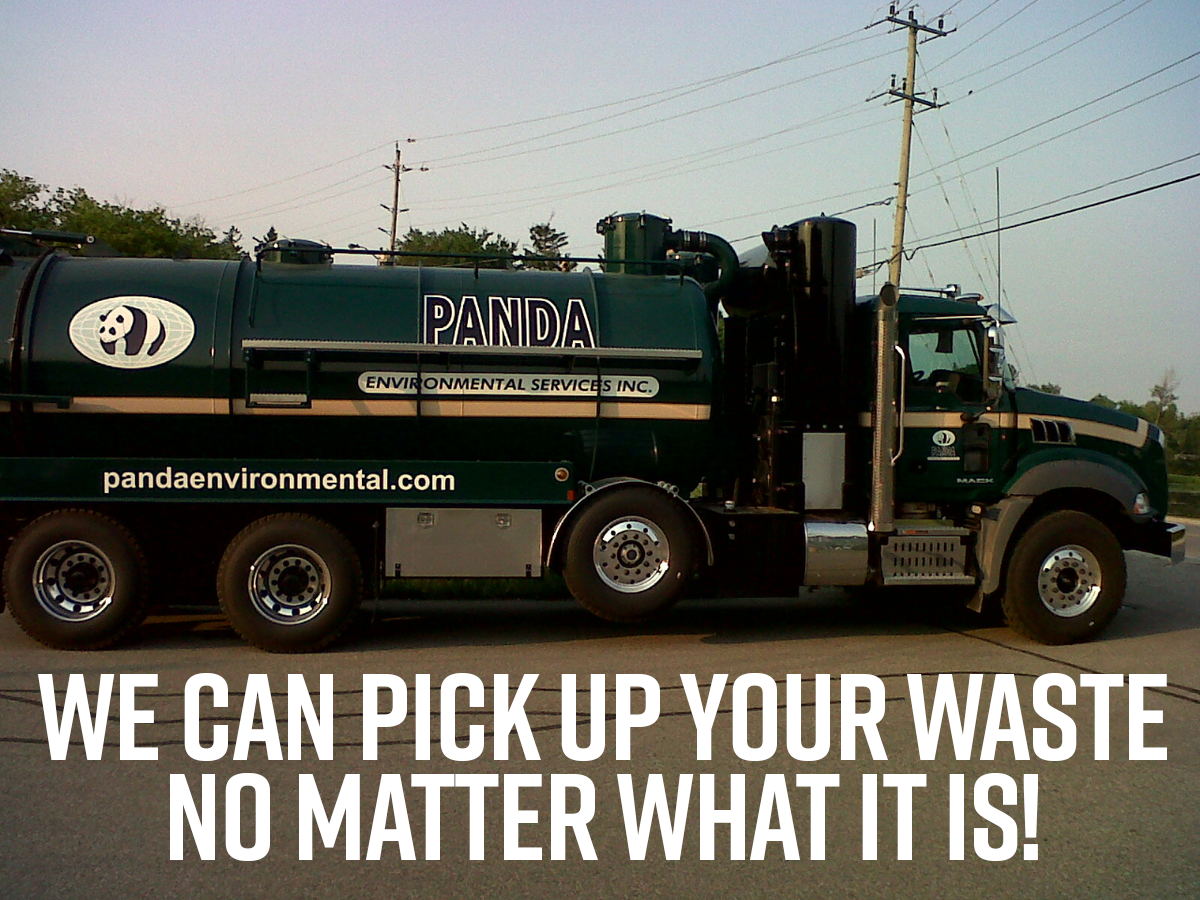 Panda's drum and vacuum trucks can take care of all your hazardous waste.
Value Added Services
Panda's team has decades of experience with waste and recycling removal, and as you can see, our team of experts is able to provide extensive knowledge for your business in many areas. 
Waste Audit and Consultation: Our waste management specialists will analyze your company's waste profile and point out areas where the process can be changed or altered. This change in process will save you money as more waste can be diverted from landfills.
Extensive knowledge of provincial, federal, municipal laws: The laws and regulations surrounding waste removal and recycling in Ontario can be complicated and overwhelming. Our staff is familiar with all levels of the law, and know exactly which areas your specific business is required to adhere to. Avoid fines or failed inspections by tapping into Panda's knowledge base.
Designated Hazardous Waste Processing Facility: Panda Environmental is equipped with its own treatment facility for hazardous waste. This allows our customers to experience cost savings, as we do not have to outsource the hazardous waste management elsewhere. 
For a full list of all of the waste removal services and recycling solutions that we provide, click here.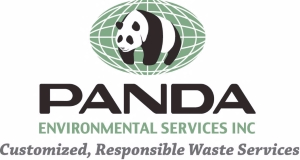 Trust Panda Environmental For All Your Waste Removal Services!
Panda Environmental strives to be a leader in responsible waste management and recycling solutions across Ontario and has for over 15 years.
What Panda customers are saying:
"I have worked closely with Brent McKee and Panda Environmental services for well over a year and have always found them to be professional, courteous and reliable. They have always treated me extremely well and have worked very hard to provide me with an exceptional level of customer service, at a fair price. I also appreciate that with Panda Environmental Services I have NEVER been asked to sign a contract with them, unlike most of their competitors. All of the infrastructure that they have provided me as been in excellent condition. I truly believe that Panda Environmental is the gold standard for waste removal and would happily recommend them to any future customer."
- Kirk Garner
We are able to service all of your waste and recycling handling needs, including hazardous waste.