Environmentally Friendly Construction - Kitchener Waste Management

Large construction sites almost always require waste removal at multiple sites simultaneously. Panda Environmental is able to provide construction waste removal and recycling services to these sites, including large metal recycling bins. Click here for a full list of the waste removal services that Panda offers. Click here to contact us today.
What Is Required for Environmentally Friendly Construction Waste?
Construction waste is typically composed of two materials: wood and metal. Both wood and metal can be recycled, allowing other types of waste to take up space in the trash bin. An environmentally friendly construction company will seek to recycle as much material as possible. This recycling will decrease costs as well as improve environmental sustainability. 
How Can Panda Provide Construction Waste Removal Service?
Panda can provide full waste removal and recycling services to construction sites. Our services are designed to reduce costs, while also increasing environmental sustainability. We operate on a flexible model that allows our customers to adjust and tweak their waste removal services in order to find a system that best suits their needs. We offer front-end bin and roll-off bin waste removal services.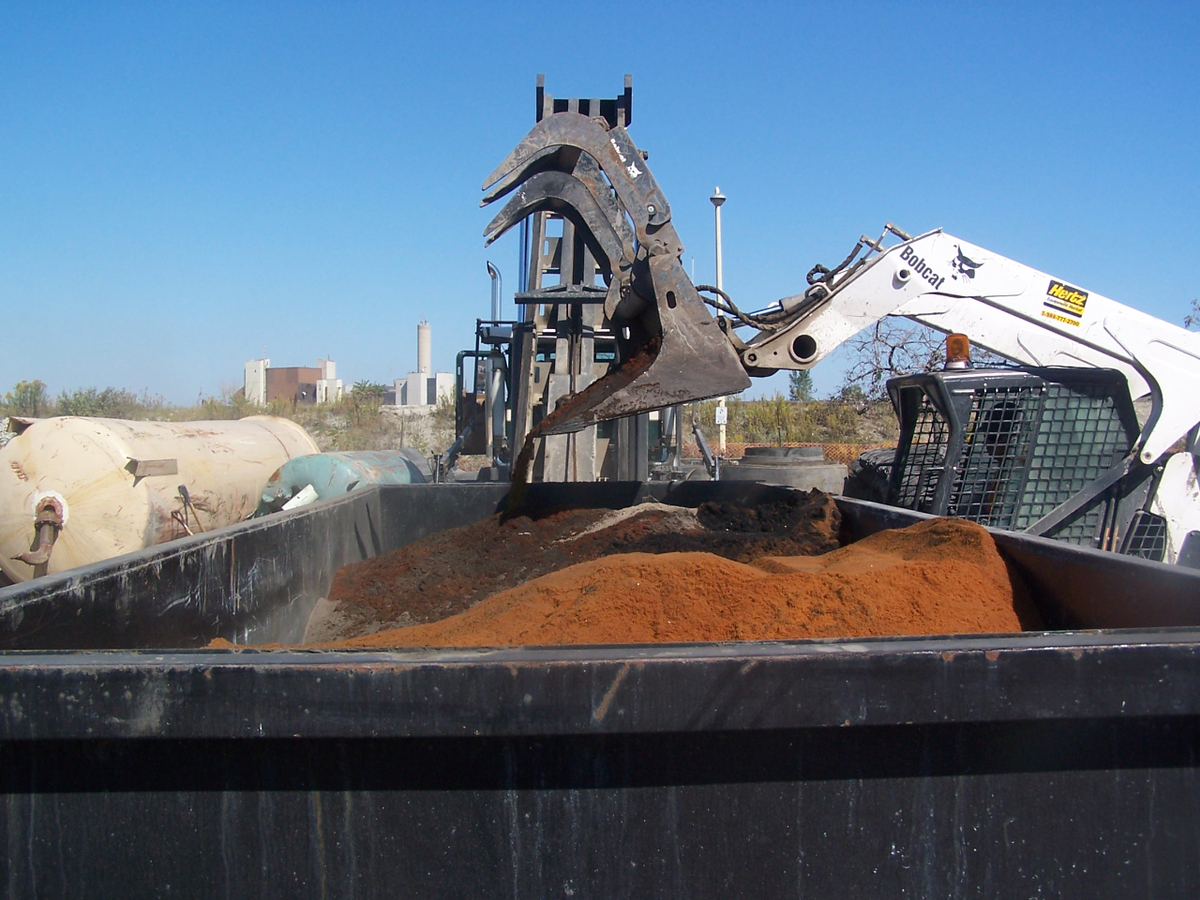 What Other Services Does Panda Provide?
Panda provides a wide range of waste removal services, such as:
Solid Waste Removal
Specific Plastic Recycling
Wood Recycling
Cardboard Recycling
Scrap Metal Recycling
Compactor Services
Clean Fill Removal
Impacted Soil Removal
Asbestos Material Removal (Also Hazardous Waste Removal)
Construction / Demolition Waste Streaming & Removal
Panda Environmental - Your Complete Waste Management Solution 
Panda Environmental is a leader in responsible waste management and recycling solutions for over 15 years. We are able to service all waste needs, including hazardous waste. Click here for a list of all of the waste management and recycling solutions that we provide.
"I wanted to tell you how much we appreciate your 'pickup' guys.  They are amazing.  The boss actually watched the driver 2 weeks ago…he got out of the truck and straightened the garbage container, picked up a bag that had fallen out in the dumping process and put it in the can, then removed 2 black bags from the recyclables that had been put in there by error (I assume). Never before have we had/seen such amazing service!"
- Karen, Local Auto Business
Toll Free: 1-877-745-4140