Chemical Waste Management in Southern Ontario
Panda Environmental offers chemical waste management and processing for many of the waste classes designated by Ontario. Our services extend to many areas of hazardous waste transportation and disposal. Read on to learn more about Ontario's waste classification system, Panda's chemical waste recycling services, and which chemicals we can or cannot process. For more information, click here to contact Panda today.
Want to learn more about chemical waste management and other services by Panda?

Chemical waste can be picked up rapidly. Call us immediately in order to discuss waste pickup needs.
Transportation of Primary Characterizations
The following are the primary categories of waste that Panda deals with:
Panda IS able to transport:


A - Acute Hazardous Waste Chemical
B - Hazardous Waste Chemical
C - Corrosive Waste
H - Hazardous Industrial Waste
I - Ignitible Waste
T - Leachate Toxic Waste
L - Liquid Industrial Waste

Panda is NOT able to transport:


S - Severely Toxic Waste
P - Pathological Waste
R - Reactive Waste
Radioactive Waste
Explosive Waste
D - PCB's

 
Chemical Waste Management: Which Chemicals Can Panda Process?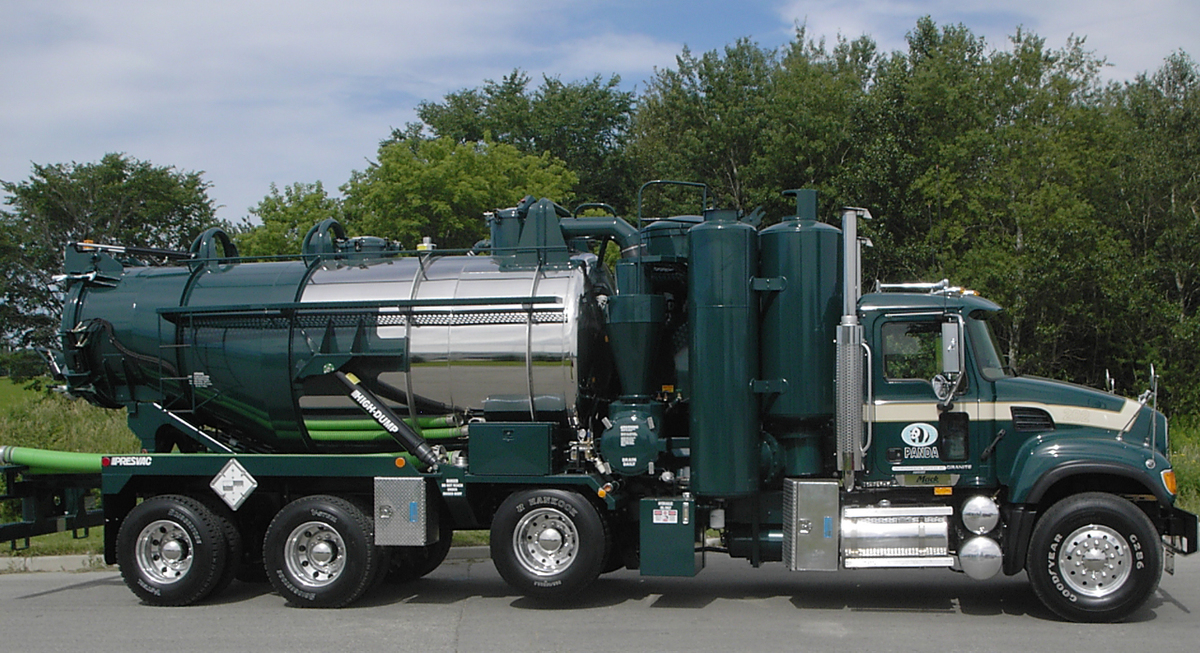 Panda Environmental is able to transport Chemical Waste in the following Ontario Waste Classes:
 
Acceptable Waste Classes:

111-114
121-123
131-135
141-150
211-213
221

 

222
231-233
241
251-254
261-270
331

* Panda does not currently handle 242 or 243 waste classes.
Acceptable Waste Classes:
Our facility is able to accept the following waste classes:
 
111, 112, 113, 114, 121, 122, 123, 131, 132, 133, 134, 135, 141, 142, 143, 144, 145, 146, 147, 148, 149, 150, 211,
212, 213, 221, 222, 231, 232, 233, 241, 251, 252, 253, 254, 261, 262, 263, 264, 265, 266, 267, 268, 269 and 270.
Not sure which waste class is appropriate for your waste? Learn more from Ontario.ca. 
What Are Waste Classes?
In Ontario, there is a coding system for waste identification. There are 53 different classes of waste, each identified by a 3-digit number. Tied with each number is the waste and an example of what that waste may look like. For example, under "Aqueous Salts," number 134 is "Wastes containing sulphides." The example for 134 is "
Petroleum aqueous refinery condensates." 
Waste carriers and receivers are each permitted to handle certain types of waste. Some may handle only a handful of waste classes, while others are permitted to manage many classes. Click here to learn more about waste classes, or click here to view the entire listing of the 53 different classes in Ontario. 
How is Hazardous Waste Processed at Panda?
Panda operates its own Hazardous Waste Treatment facility. The facility is responsible for:
Waste Solidification and Stabilization
Treatment of Corrosive and Select Leachate Toxic Liquids and Sludges
Sludge Dewatering
Oil and Aqueous Waste Separation and Bulking
Product Destruction
Drum and Tote Disposal
Onsite and Independent Laboratory Analysis
Improperly disposing of any kind of waste can have severe negative environmental impacts, and in some cases, possible legal ramifications. It's important to work with trusted professionals to ensure you and those around you are safe from harm. 
Work With The Experts At Panda Today!
Panda Environmental Services Inc. is a privately owned Industrial Waste Hauling Company that has been providing personalized, high-quality, value-added service to our clients in Ontario since 1997! At Panda, we offer all of our clients: 
Value-driven, responsible waste management - We maintain a best value practice approach through ongoing partnerships between clients and end facility. 
 

Full hazardous waste disposal -  We have our own liquid and hazardous waste processing and transfer facility in Ayr, Ontario. We are able to treat leachable toxic waste to meet the new Land Disposal Restrictions Regulations through required techniques!
 

An experienced and professional team of workers - Panda Environmental has an experienced team of individuals with decades of combined experience. Want to learn more about us? Click here to view our team.
 

The latest technologies and capabilities - We are able to provide a wide range of services including soil remediation, recycling, off-specification destruction, asbestos remediation, and hazardous waste transport and disposal. Click here to learn more!
Our employees are trained to the highest standard in hazardous waste handling procedures, regulation 347, TDG, and WHMIS adherence, first aid, confined space removal, personal protective equipment usage, loading and unloading procedures, energy response training and thrive on maintaining safe work practices for both themselves and contract workers alike.
Partner with Panda today! Contact us at 1-800-745-4140  or contact us for a quote today.
"I wanted to tell you how much we appreciate your 'pickup' guys.  They are amazing.  The boss actually watched the driver 2 weeks ago…he got out of the truck and straightened the garbage container, picked up a bag that had fallen out in the dumping process and put it in the can, then removed 2 black bags from the recyclables that had been put in there by error (I assume). Never before have we had/seen such amazing service!"


 
- Karen, Local Auto Business - Read more testimonials here!