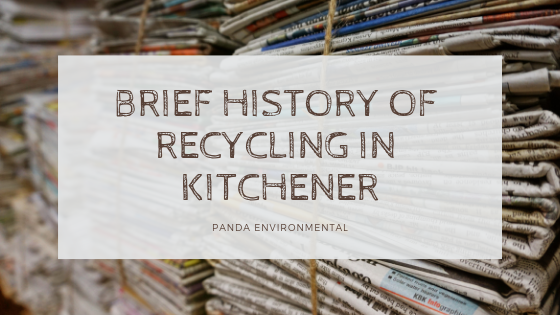 Did you know that Kitchener is the birthplace of the blue bin? Read on for a brief history of recycling in Kitchener. With environment protections becoming an ever more prevalent part of industry, Panda Environmental Services works with each client to provide a unique program to address their specific needs. Panda offers a variety of services, from helping our clients recognize different materials that can be recycled, to helping set up sorting stations throughout the facility, to collection, and more! If you need help with recycling in Kitchener and surrounding areas, please contact us today!

Brief History of Recycling in Kitchener
1970s
Recycling in Kitchener dates back to the 1970s. In 1977, a study determined that 40 percent of the waste being landfilled was paper. In response, Superior Sanitation, the garbage collection contractor for the City of Kitchener at the time, asked residents to separate newspapers, bundle them and place the bundles at the curb on their garbage day. On average, 30 tonnes of newspaper were collected per week.
1980s
In 1981, the contract with that waste removal compacy was extended on the condition that they start a recycling program in Kitchener. On September 17th of that year, over 1,000 homes in the Kitchener Centre Ward were asked to sort steel cans, glass, and paper from their garbage, and place alongside garbage at the curb for collection. Within that test area, 250 homes were given a "special" blue box container.
The colour blue was chosen because it was easy to identify at the curb. A "WE RECYCLE" logo was printed on the very first blue boxes to encourage participation, and it's still on the Region's blue boxes today!
The community was excited about the initiative, and residents began writing letters requesting their own blue boxes. In 1983, Kitchener extended the program to 35,000 homes and it was reported that 75 percent of those homes were participating within the first month.

1990s
In 1990, the Region launched the Multi-Residential Cart Recycling program to help residents in apartment buildings and townhouses recycle, and the following year, corrugated cardboard and telephone books were added to the list of acceptable items to the Blue Box program. 
By 1994, Ontario had introduced new legislation requiring municipal curbside Blue Box programs, as well as recycling programs at multi-residential buildings. In 1995, more materials were accepted in our recycling programs: aluminum foil trays and wrap, household fine paper, magazines, and catalogues were added in February, and boxboard (such as cereal and cracker boxes) in October.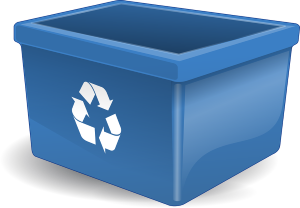 2000s
In 2002, empty paint cans, empty aerosol cans, grocery and retail shopping bags, and all plastic tubs and bottles numbered 1 to 7 were added to our program. In 2005, cartons, such as drinking boxes and milk cartons, were added to the recycling program.
The list of acceptable materials expanded in 2014, with blister packs (see-through plastic packaging from such things as electronics and toys) being added in February, more types of acceptable plastic film (outer wrap) in April, and paper coffee cups in October.
To further the legacy of this initiative, Kitchener held a BIG blue box event in 2016. There, over 12,000 89 litre (23.5 gallon) blue boxes were distributed. This event launched the two-box sort, and use of larger blue boxes for all containers (cans, cartons, bottles and cartons).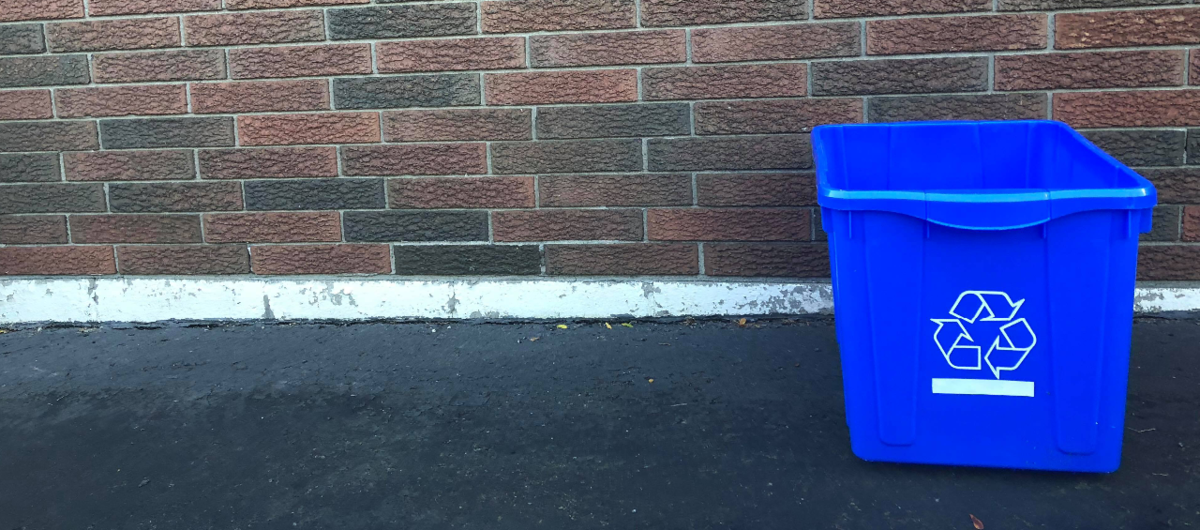 For a downloadable PDF of the history of recycling in Kitchener, click here.
Recycling in Kitchener - How Panda Can Help
Panda offers a variety of solutions for businesses and residents to aid in diverting waste from landfill. 
Single stream recycling helps make recycling faster and easier. Simply put your paper, plastics, glass, and metals in the same collection container and watch participation rates skyrocket when people don't have to worry about sorting their recyclables.
Benefits of Single Stream Recycling :
Reducing time and effort may mean more recyclables are placed into recycling stations.
Reduces collection costs.
Single Stream recycling may provide an opportunity to update the collection and processing system and may also add new materials to the list of recyclables accepted.
Organic Waste Recycling and Composting:
Panda encourages the use of composting and the diversion of organic waste from landfills in order to better the environment. This process also can save money.
Overall, Panda is currently working with clients to divert:
Glass
Cardboard
Paper
Cans
Scrap Metal
Scrap Wood
Specific Plastic
Fluorescent Tubes
Batteries
Mercury based Items
Light Bulbs
Composting
A waste audit may also be beneficial to help recognize the different streams that can be diverted from landfills as well as a forecast of how much can be diverted annually.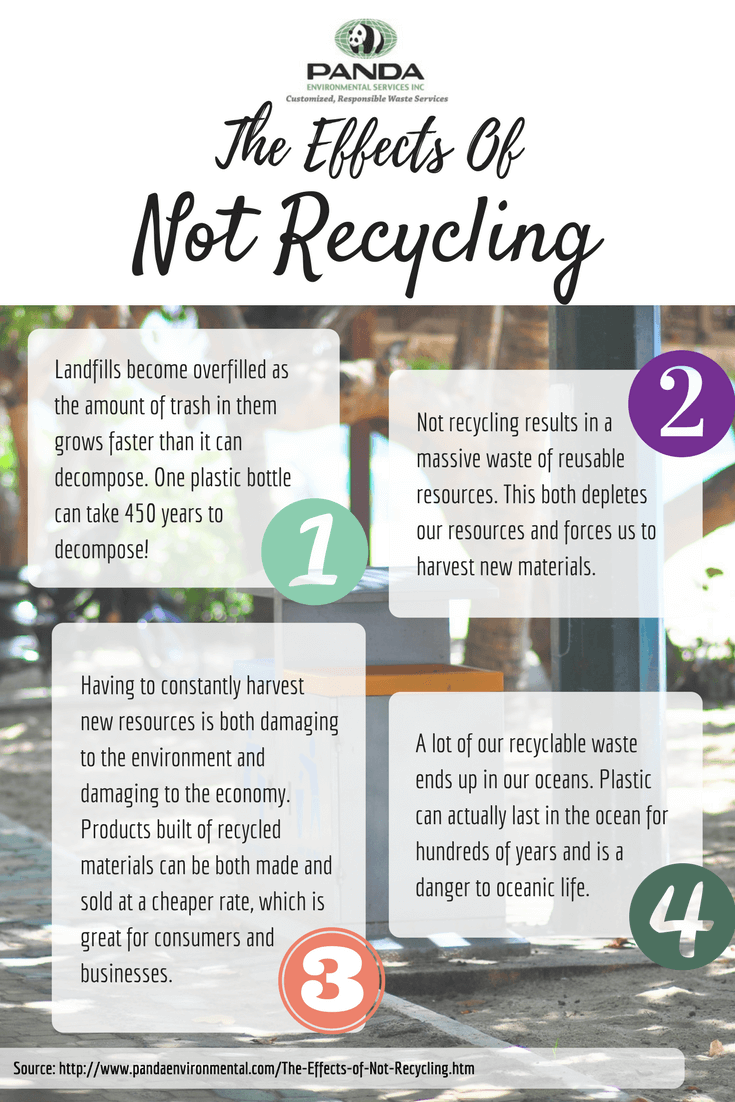 Trust Panda Environmental!
Panda Environmental has strived to be a leader in responsible waste management and recycling solutions across Ontario for over 15 years. We are able to service all of your business' waste and recycling handling needs, including hazardous waste. For a full list of our service areas, you can click here.
"Hands down some of the best customer service I have ever experienced. Panda has not only provided a better value to our business, but has done it all with a smile and sincere willingness to help us out. If you are looking for a new waste partner, you will not be disappointed by Brent and the team at Panda!" - Dylan Dunstall
Read more customer reviews here.