In this article, we are going to discuss Brantford waste removal and why commercial building owners and managers need to invest in private services.
Panda Environmental Services is a privately owned industrial waste removal company that has been providing personalized, high-quality, value-added service to our clients in Ontario since 1997. Contact us today to learn more about what we can do for you.
Now, let's dig in and learn more about Brantford waste removal and limitations when it comes to commercial pick up.

Brantford Waste Removal Services
Curbside pick up
In the City of Brantford, you can set out up to five containers or bags of garbage each week. Each container must weigh less than 25 kg (55 lbs). Your garbage must be to the curb by 7:00 a.m. on your scheduled collection day, but not before 7:00 p.m. the night before.
You can use the city's Recycle Coach app to find out when your garbage will be collected. For more on Brantford recycling, click here.

Click on the image above to be redirected to the Brantford waste removal app
Brantford Waste Removal for Commercial Buildings
The limits set above by Brantford are restrictive. If you are a landlord, property manager, or business owner, you're likely to be producing more waste than can be picked up. Therefore, it makes sense to hire a private waste management company for some essential services.
Panda Environmental, for example, provides the following services:
We service medium to high-rise residential units including apartments and condominiums. Our staff will work with the building management to determine the appropriate size of bin required as well as the frequency of pickup.
This is most often done by doing a waste audit for a period of time to determine the volume of waste produced by the residents. We can also help you put in place a recycling and organics program if none currently exists to help divert recyclable materials from the waste stream as well as reduce your waste removal costs.
With environmental sustainability becoming an ever more prevalent part of the many industries, Panda works with each client to provide a unique program to suit each company's specific needs. Panda offers solutions to aid in diverting waste from landfill.
One of the largest problems with throwing your food away in the garbage (other than the plastic bags the food waste is put into) is that once the garbage is buried in the landfill, it is packed and essentially entombed into the ground. The oxygen and moisture required for the food waste to decompose are eliminated. This makes it next to impossible for the natural decomposition process to take place. Instead, food waste releases methane, a potent greenhouse gas, as it breaks down. 
Our Drum Truck services provide clients with an alternative to pumping out material from drums and totes. We provide friendly and knowledgeable staff to complete your lab-packing and small containment pick-up requirements. Panda Environmental Services Inc. is also able to retrieve your batteries, fluorescent lamps, and electronic waste for reuse and recycling.
Panda's waste consultants can help you set up a plan for all of the above. They will let you know how your waste removal system can be improved, and give accurate breakdowns of the exact makeup of your waste. 
Contact us today to set up an appointment.

Panda Environmental is equipped to handle all waste removal in Brantford and surrounding areas
Brantford Waste Removal: Special Recycling Considerations
If you are a business manager or commercial property owner, you need help with Brantford recycling, as the city won't come to your building to pick it up. There's where Panda Environmental comes in and offer the following:
This helps make recycling faster and easier for your whole team. Simply put your paper, plastics, glass, and metals in the same collection container and watch participation rates skyrocket when people don't have to worry about sorting their recyclables! 
Get a free quote or learn more now!
Benefits of Single Stream Recycling:
Reducing time and effort may mean more recyclables are placed into recycling stations

Reduces collection costs

Single Stream recycling may provide an opportunity to update the collection and processing system. It may also add new materials to the list of recyclables accepted
Currently, Panda is working with clients to divert:
Glass

Cardboard

Paper

Cans

Scrap Metal

Scrap Wood

Specific Plastic *

Fluorescent Tubes

Batteries

Mercury based Items

Light Bulbs

Composting
Panda Environmental encourages the use of composting and the diversion of organic waste from landfills in order to better the environment. This process also can save money. A waste audit may also be beneficial to help recognize the different streams that can be diverted from landfills as well as a forecast of how much can be diverted annually.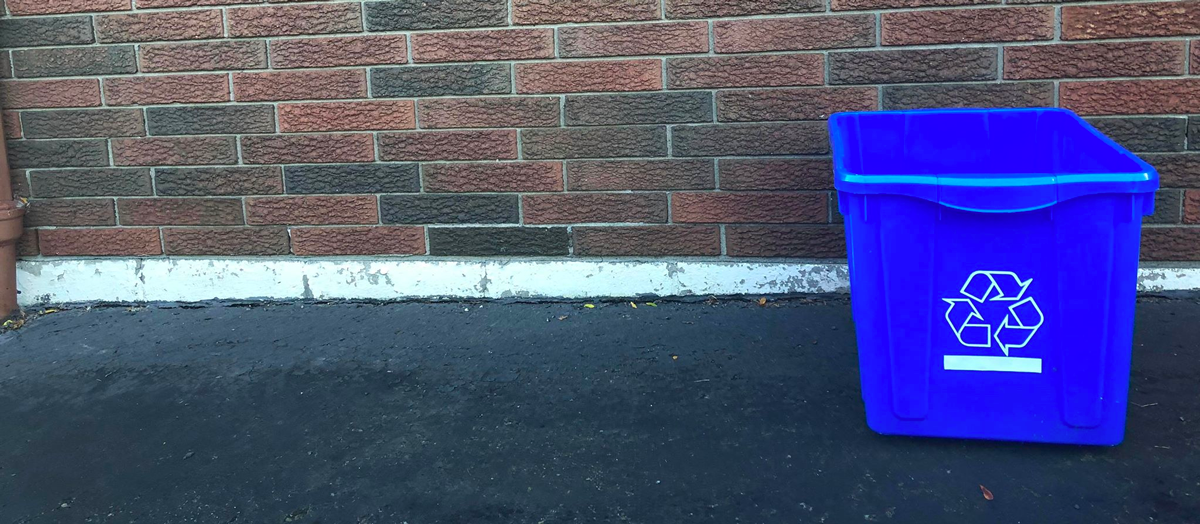 Panda offers a variety of services, from helping our clients recognize different materials that can be recycled, to helping set up sorting stations throughout the facility
Trust Panda For Brantford Waste Removal
Panda Environmental offers a wide variety of commercial waste management programs and services. We understand the benefits of proper waste disposal - both at home and in commercial settings. 
Click here to learn more about all of our waste management services in Brantford and other Southern Ontario municipalities.
Work with Panda today and you will work with a waste management company that cares about recycling and the environment.
Panda has been a leader in responsible waste management and recycling solutions across Ontario since 1997. We are able to service all of your business' waste and recycling handling needs, including hazardous waste. 
"Our condo switched to Panda some years back and we couldn't be happier. Not only are they a third the cost of WM, but, they have great customer service. If something falls from the dumpster our guy gets out of the truck and picks it up! The driver has helped me out twice by doing an extra lift when my basement flooded! You won't get better service anywhere."

- Peter Zitars

Read more customer reviews here.