Food waste recycling has never been more important. In this article, we will outline 5 reasons why your business should implement such a program. Panda Environmental works with businesses and organizations across Southern Ontario to provide food waste recycling solutions that benefit both the company and the environment. Panda has been a leader in responsible waste management and recycling solutions for over 15 years. For more information, call 1-800-745-4140 or contact us for a quote today.

5 Reasons to Implement A Food Waste Recycling Program
1) Food waste recycling frees up landfill space
We have a major food waste problem on our hands. In 2017, the National Zero Waste Council conducted research on household food waste in Canada, and the results - shared by Love Food Hate Waste - are surprising:
63% of the food Canadians throw away could have been eaten.
For the average Canadian household, that amounts to 140 kilograms of wasted food per year – at a cost of more than $1,100 per year!
For Canada as a whole, that amounts to almost 2.2 million tonnes of edible food wasted each year, costing Canadians in excess of $17 billion!
All types of food are wasted, but in Canada, the most prominently wasted foods by weight are:

Vegetables: 30%
Fruit: 15%
Leftovers: 13%
Bread and Bakery: 9%
Dairy and Eggs: 7%
According to the Food Waste Experts, rotten food accounts for 34% of all methane emissions, and landfills are the second largest single human source of methane emissions, accounting for 23% of all methane sources. Why is that significant? Methane is 20 times more damaging to the environment than CO2. By adopting a food waste recycling program, therefore, you are reducing your carbon footprint and greatly helping the environment. Citizens are becoming more aware of this problem, so by reducing your carbon footprint, you are also appealing to more consumers.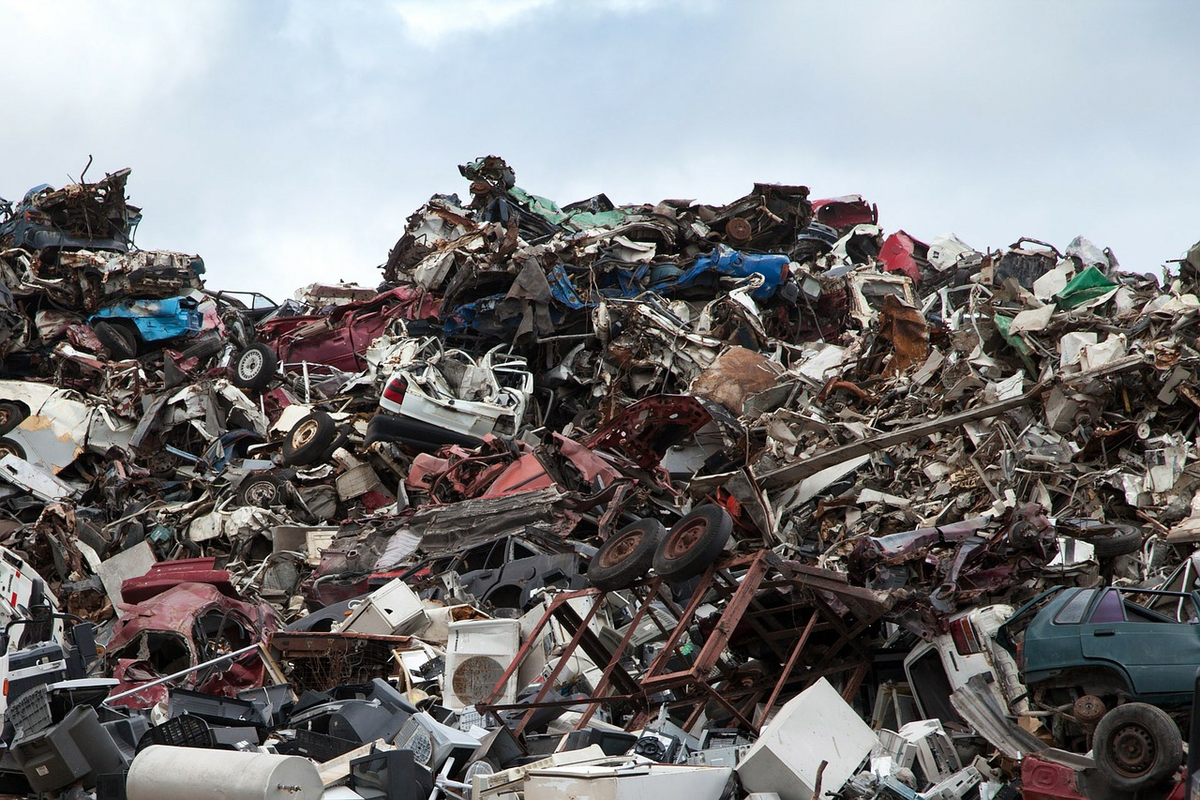 Food waste recycling could reduce the amount of waste you send to a landfill by up to 50%!
2) Food waste recycling is easy and clean
Contrary to what you may have heard about composting in the past, it's not complicated or smelly. For example, Panda Environmental makes it simple, clean, and convenient for your group to participate in an environmental initiative like this every day! Our waste collection and diversion practices are unique and cost-effective. Panda has specialized programs for offices, restaurants, commercial and industrial businesses, and we can come up with a program that will meet your business's specific needs.

3) Food waste recycling gets everyone involved
We all need to be educated. Even just by reading the stats mentioned above, we have done ourselves a service. We need to be reminded of the impact of the waste that we generate, and begin to adopt improvements to help our generation and those to come.  
If schools begin food waste recycling initiatives, it will teach our youth that their waste is also a resource. Providing our youth with the proper education and the tools they need to take responsibility for their waste will help protect our environment for generations to come.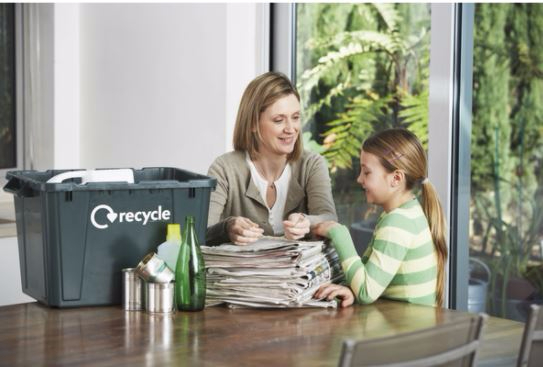 We can all set an example by starting a food waste recycling program.
4) Food waste recycling will help you feel good 
Did you know that there are mental health benefits that come with knowing you're making a positive impact on our environment?
"When we contribute to our communities and the planet, we become part of something bigger than ourselves. When we are mindful of the resources we use (say, by composting food waste or collecting cans for recycling), we're paying attention to our community, which results in a greater sense of meaning and purpose. This is according to Dr. Jared Scherz, a Mt. Laurel, New Jersey-based Gestalt therapist, who describes this as the 'best antidote' to anxiety and depression. 'It instills a sense of worth, and it gives people something to be passionate about, something to talk about with others.'"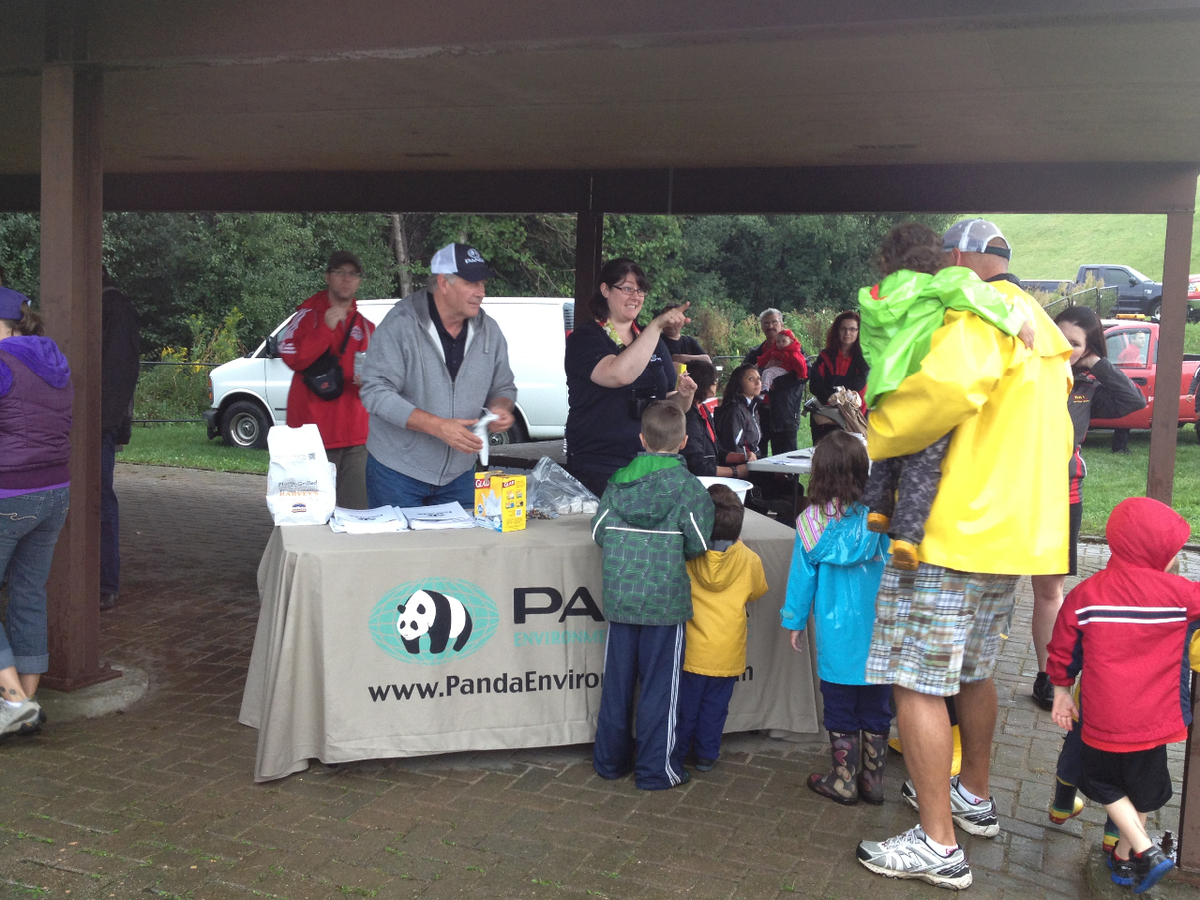 Food waste recycling builds community and is good for your mental health.
5) Food waste recycling can help reduce your garbage removal costs
Let's get down to brass tacks. The primary cost of waste removal is the cost of taking waste to the landfill. The landfill will charge a set cost per kilogram or per tonne. This rate is high enough that taking waste to a landfill regularly can quickly add up in terms of cost. Recycling waste through traditional recycling methods or organic waste composting can mean that less waste is being sent to the landfill, and as such is not being charged at the landfill waste removal price.
As mentioned, we estimate that over 50% of waste can be diverted from landfills through some sort of recycling or organic composting solution. This number will vary depending on your type of business, but the savings will be significant.
Through our waste audit program, Panda works with clients to obtain an accurate snapshot of the different types and amounts of waste created in several different categories (standard waste, recycling, organic waste, etc.). This information is then analyzed, and Panda will then provide suggestions for ways to improve your waste handling methods as well as ways to try to reduce waste removal costs. 
Add that with the benefits mentioned above, and a food recycling program is a win-win!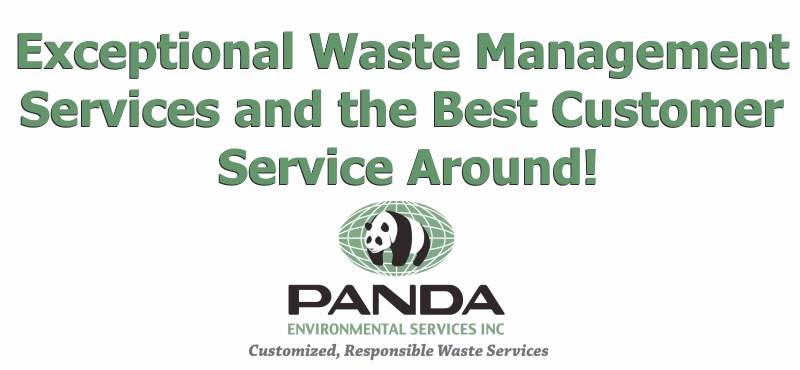 Contact us today to get started!
Trust Panda Environmental For Food Waste Recycling
Panda Environmental specializes in food waste recycling and food waste collection for offices, restaurants, commercial and construction businesses. We offer innovative organic waste solutions that are both highly effective and positive for our environment. Food waste is nearly always able to be processed as organic material or compost, as such it makes sense to utilize a forward-thinking organic recycling program when it comes to your food waste. 
What Panda customers are saying:
"Hands down some of the best customer service I have ever experienced. Panda has not only provided a better value to our business, but has done it all with a smile and sincere willingness to help us out. If you are looking for a new waste partner, you will not be disappointed by Brent and the team at Panda!" - Dylan Dunstall
Panda Environmental is a leader in responsible waste management and recycling solutions for over 15 years. We are able to service all waste needs. 
Click here for a list of all of the waste management and recycling solutions that we provide.