3 Reasons Why Waste Removal Services Are Essential For Your Business

Waste removal services for your business cover more than just garbage pickup - they also include recycling, food waste management, hazardous waste collection and disposal, and so much more. Proper waste removal helps ensure your office or workplace remains cleaner and safer for employees and customers or clients alike. There are also many other benefits to your company, making waste removal services an essential part of any successful business. In this article, we will cover the top 3 reasons why. To learn more about waste removal for your business, contact the experts at Panda today!
Want to learn more about local waste removal services?

1. Waste Removal Services Help Your Business Meet Provincial and Federal Waste Laws
Did you know that there are both Provincial and Federal laws surrounding waste disposal and removal? Both Provincial (per province) and Federal (all of Canada) waste laws apply to businesses all across Ontario and Canada. Working with a professional waste management company that offers a wide variety of waste removal services will help ensure that you and your business comply with both sets of laws. These laws can be confusing and are constantly changed and updated to stay relevant to today's waste issues. For example, in the quick video below, you can see how new Ontario laws have just recently come into effect for condominiums and apartments. 
 
Working with a waste management company not only makes your job easier, it can also save you from hefty fines. Breaking waste management laws can lead to environmental fines. Ontario issued $2.9 million (2014) and 3.2 million (2015) in environmental fines and penalties (source). Although it is a great idea to work with a waste management company, you should also be aware of the laws that govern waste management in your area. Learn more about both Ontario and Federal law below. 
Ontario Law:
There are several key laws in Ontario related to waste and recycling. Click here for a full overview. These laws include:
1. Environmental Protection Act (EPA)
a. O. Reg. 101/07
b. O. Reg. 102/94
c. O. Reg. 103/94
d. O. Reg. 104
e. R.R.O. 1990, Regulation 347
2. The Waste Diversion Act
3. The Environmental Assessment Act
4. The Planning Act
Federal Law:
1. Canadian Environmental Protection Act
2. Transportation of Dangerous Goods Act
3. Canadian Environmental Assessment Act
To see how Panda can help your Ontario business, click here to learn more about our services or check out our FAQ page.
2. Waste Removal Services Provide Efficient and Environmentally-Friendly Disposal Options
Waste removal is much more than simply taking away your company's garbage. It also involves a lot of knowledge about the most environmentally friendly and efficient disposal methods. Unless you have been properly trained in waste management, it is unlikely you will know all the ins-and-outs of proper recycling, food waste disposal/composting, safe hazardous waste treatment and handling, and even everyday waste removal. Proper waste management is not an easy task - and many of us are getting even the most simple tasks, such as at-home recycling, wrong. Check out the video below from Global News to learn more.
 

Businesses produce a significant amount, and usually a wide variety, of waste. Even a simple, small office space can produce many types of waste. For example, employees eat their lunches at the office - now you have food waste. Paper is used on a daily basis, and plastic is a part of every office - now your business must deal with recycling too. There is also just 'regular' waste and garbage that every business produces. You may even be surprised to learn that your business produces hazardous waste! Electronics are considered hazardous waste, as are batteries, microwaves, and common cleaning chemicals. 
When you work with a professional waste management company, you will have peace of mind knowing that your waste has been dealt with in a quick, efficient, and environmentally friendly manner. For example, your business will not have to worry about contributing to environmental concerns, such as increased methane produced by food waste in landfills.  
3. Professional Waste Removal Services Allow You To Focus On What You Do Best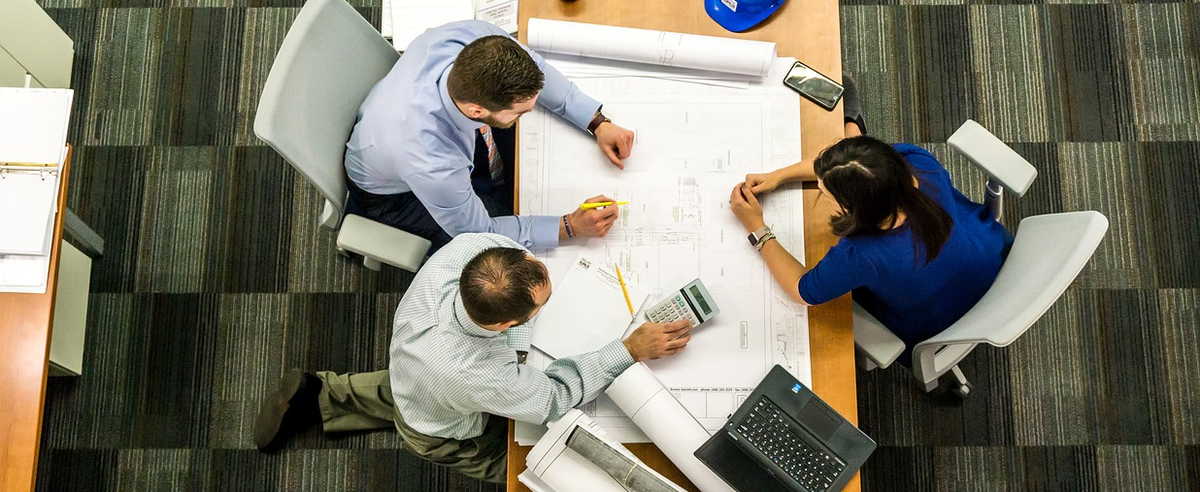 Professional waste removal services make things easier for you and your employees  
No matter where you work or what your business looks like, you should be able to focus on your job. Waste management can be a complicated and time-consuming task, especially if you don't have any help. Businesses benefit from waste management services because it allows them to stay focused and dedicate more of their time to workplace tasks instead of sorting through recycling and other waste. At Panda Environmental, here are a few services we offer that can greatly benefit businesses and ensure their time is spent in the most efficient manner.
Recycling is Made Easy When You Work With Waste Management Services
As mentioned above, recycling is not always the easiest thing to navigate. However, when you work with a waste management company, you can spend significantly less time worrying about recycling while still helping the environment. Single stream recycling is the perfect solution for your business.
With single stream recycling, you put all recyclables together in the same bin, and then we do the work for you! There's no need to have multiple bins or training sessions for how to recycle. With single stream recycling, you don't have to sort. We take care of the rest. Here are some other benefits of single stream recycling: 
Reducing time and effort may mean more recyclables are placed into recycling stations.
Reduces collection costs.
Single Stream recycling may provide an opportunity to update the collection and processing system and may also add new materials to the list of recyclables accepted.
Click here to learn more about all of our recycling services!
Organic Waste Recycling Can Help Reduce Your Bottom Line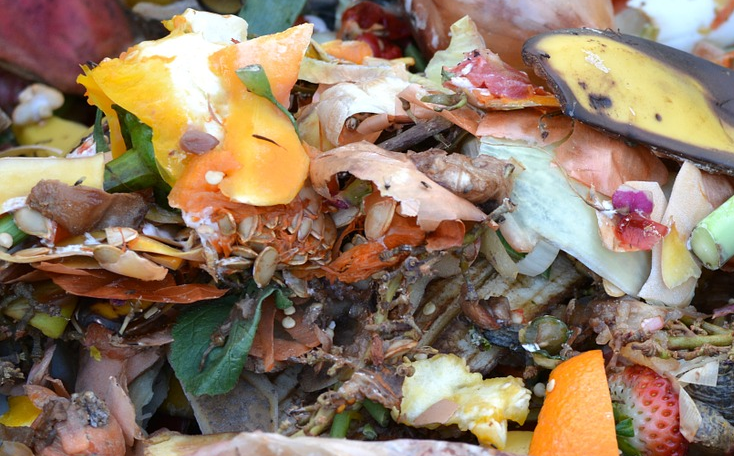 Working with a professional waste management company can actually help you save money and better the environment. Diverting organic waste away from landfills may only seem like a noble cause, but it can help your bottom line too.
Due to budget restrictions, many companies may not think themselves capable of meeting both environmental targets and financial goals simultaneously. However, diverting organic waste can often reduce a business' total waste removal costs. The reason for this is that waste at the landfill is charged by weight. Lumping all of the waste categories together and sending them to the landfill means that the whole amount is charged at the same high rate when it doesn't have to be.
Businesses that separate organic waste can often divert the majority of their waste from being sent to the landfill. Panda Environmental is able to process said waste in an environmentally friendly manner that often has a lower total cost than sending all waste to the landfill.
Your business will also get that added peace of mind of knowing that their waste disposal is being done in an environmentally sustainable and friendly manner. You can rest easy knowing that your business is working towards a more sustainable earth. Organic waste can be diverted by placing it in a separate bin (such as a Green Bin) in order to differentiate it from normal waste. Panda cannot separate waste once it has been placed in the same container.
Consulting Services Can Help You Find The Best Waste Management Services Just Right For Your Business
Consulting services help ensure that your business receives the absolute best care when it comes to waste management. It also helps ensure that you only pay for services that you and your business actually need. To learn a bit more about the consulting services offered by Panda, see below: 
Waste Stream Consultation – this provides you with more in-depth knowledge about the true wastes you are creating. We collect samples of all waste streams, send them in for independent testing and provide a comprehensive, and proven listing of waste classes for your facility.
 
Yearly Waste Audits – conforming with Regulations 102/94 & 103/94. Panda works with clients to obtain a snapshot of the wastes being collected in their general waste collection program, to identify areas of improvement within the collection process, show possible streams that can be diverted from landfill, and provide suggestions of areas that can save you money.
 
And more! We offer a wide variety of consulting services that will help you and your business - click here to learn more. 
Let Panda Help You With Your Waste Management Needs Today!
Finding the right waste management company for you and your specific needs can be a challenge. At Panda, we work with our customers to help them find a waste disposal package that works for them!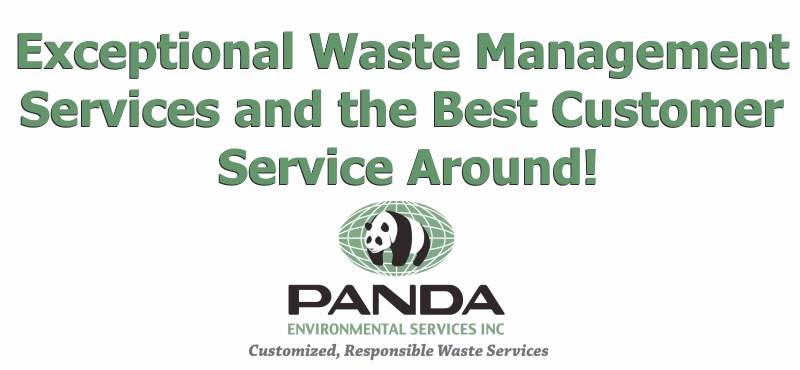 Work with Panda today and you will work with a waste management company that cares about recycling and the environment. Panda Environmental has strived to be a leader in responsible waste management and recycling solutions across Ontario for over 15 years.
We are able to service all of your business' waste and recycling handling needs, including hazardous waste. For a full list of our service areas, click here. 
Click here for a list of all of the waste management and recycling solutions that we provide.
"Very good service, using PANDA for years and all I can say they are the best in the region.
Brant the sales rep is amazing guy to deal with."

- Robert, read more Google Reviews here!

Contact Us Today!
Toll-Free: 1-877-745-4140