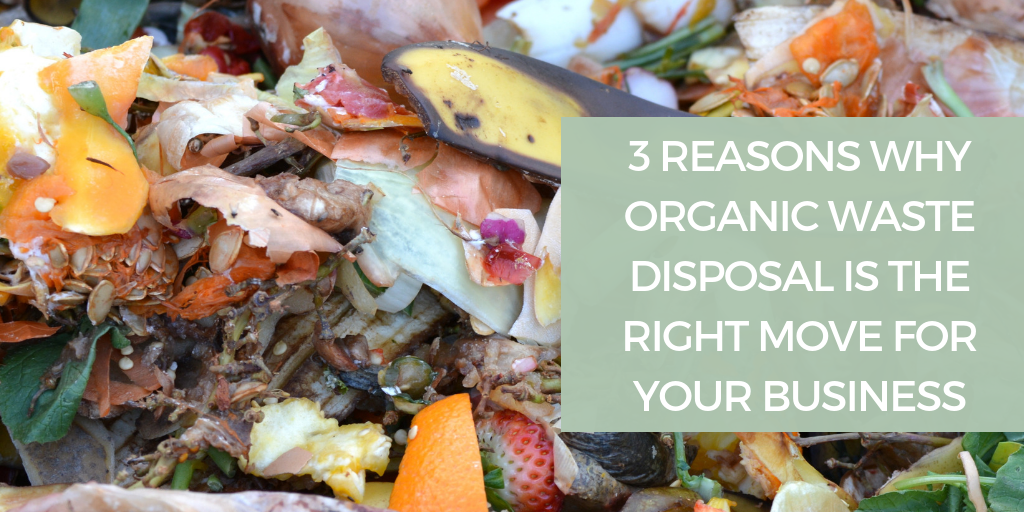 Many businesses have waste management plans as part of their company policies. These plans often include policies about garbage disposal and recycling efforts, but organic waste disposal is often forgotten. That's because many don't realize that organic waste disposal is not just for your home - it is a great waste management method to implement in your business too! In this article, we'll take a look at the top three reasons why organic waste disposal can help you, your employees, and your business. To learn more about organic waste disposal and other commercial waste management services, contact the experts at Panda today!
Looking for organic waste disposal services for your business?

3 Reasons Why Organic Waste Disposal is the Right Move For Your Business
Considering organic waste disposal for your business? There are many reasons why it's the right move for your business. Here, we will take a look at the top three reasons why organic waste disposal can actually help you, your business, and of course, the environment. 
#1. Organic Waste Disposal Is More Sanitary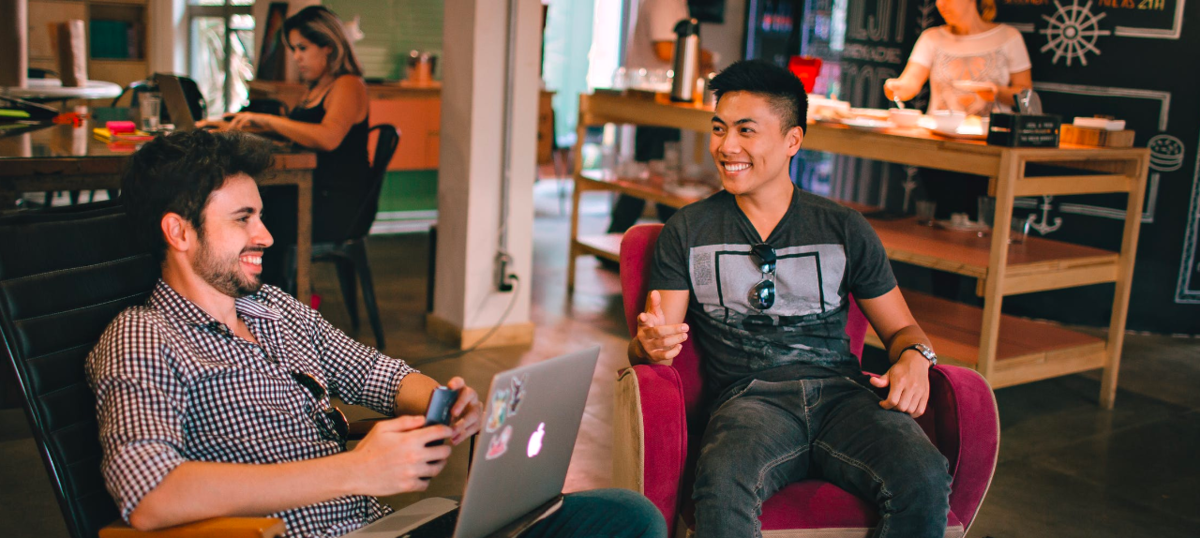 A sanitary office creates a better environment for everyone - organic waste disposal helps your office stay cleaner and more sanitary
Though many people see compost or organic waste disposal as "dirty," it is actually more sanitary than dumping organic waste into your garbage. Why? Of course, over time organic waste will start to break down - not many people love the sight (or smell!) of rotting food. However, when organic waste starts to break down in your garbage bin, that rotting food can begin to attract lots of unwanted guests.
Raccoons, rats, insects, and other pests will want to get into your garbage at all costs. If animals do manage to get into your outdoor garbage containers, they can scatter smelly and rotting food and garbage all over your property. This is not a great sight for your employees or your customers and clients, who may think that you are not properly caring for your office or workplace. 
Food left inside in open trash cans can attract house flies and fruit flies. Fruit flies are annoying and unfortunately, very hard to get rid of once they've made your office their home. One user on the forum thecatsite.com said this: 
"These little gnat/fruit flies are taking over the office! It's disgusting.. we try to be clean and free of food and crumbs, but these annoying tiny fruit flies/gnats are getting in our faces and hair! Its HORRIBLE in the kitchen (swarms, literally!) and unfortunately, if anyone goes in there, they bring some back!"
- User Draco from thecatsite.com
If your office kitchen has one large open garbage container for all types of waste, your office could easily suffer from the same problem as 'Draco's' office. This can make employees feel uncomfortable. They may also choose to avoid the kitchen and eat lunch at their desks instead - which can cause other unsanitary problems in your office!
Working with a waste management company and making use of organic waste disposal services is one of the best ways to avoid all of these unsanitary problems. Your waste management company can provide you with proper organic waste disposal containers, ensuring pests and animals can't get in, and you won't have to worry about leaving food to rot in open garbage containers in your kitchen and office! 
#2. Helps The Environment - And Your Company's Reputation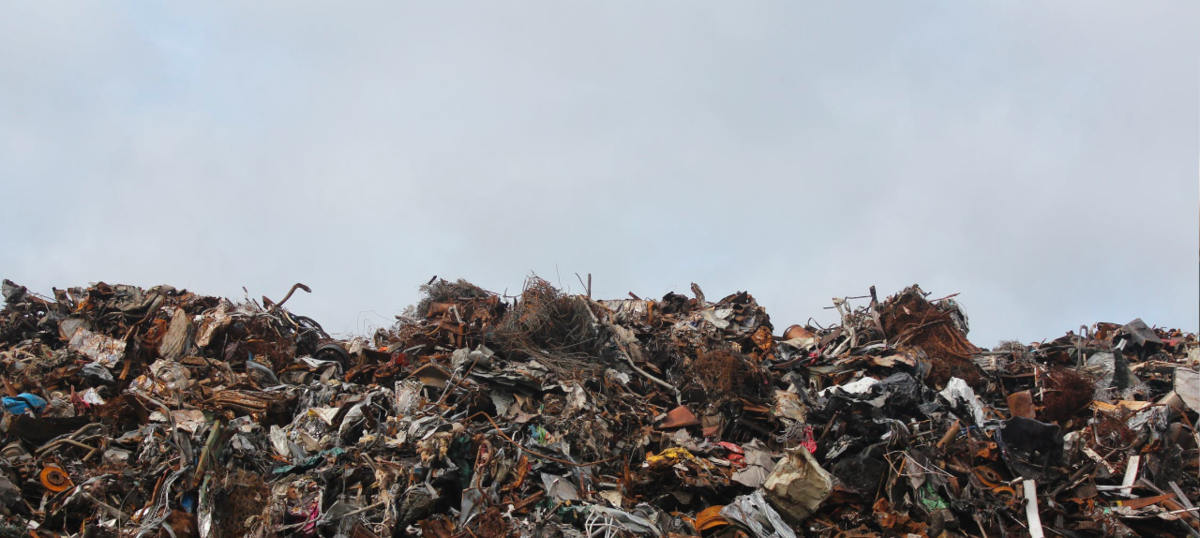 Reducing food in landfills helps the environment by preventing excessive methane from building up
There is a myth that once food is thrown out, it doesn't really matter which bin it ends up in because it all goes to the same place in the end. That is just not true. When organic waste is thrown into garbage bins, it ends up in a landfill instead of a composting or recycling plant. Why is this a problem? Won't the organic waste just decompose in the landfill? 
Yes, it will. But that isn't a good thing. When organic waste sits in a landfill, this waste starts to generate methane. You have probably heard about methane - but what exactly is it? Well, methane is a gas. This gas is 23 times more potent than carbon dioxide when it comes to trapping heat within our atmosphere. So when you throw organic waste into the garbage instead of a facility made to properly process it, it increases your carbon footprint - and everyone else's too (source).
Check out the last half of this quick video to learn more about how reducing organic waste in landfills can help reduce the amount of methane that ends up in our atmosphere. 
This quick video shows the importance of reducing organic waste in landfills
By implementing an organic waste disposal program, you are not only helping the environment, but you are also helping your company's reputation. Environmental sustainability is an important topic, especially as more and more people see what's at stake. A composting program is a good way to let others know that you are business that cares about the environment. Recent studies have shown that over 80% of Canadian consumers are choosing to buy green products, and prefer to work with companies that care about the environment (source). 
#3. Organic Waste Disposal Is a Good Way To Get Everyone Involved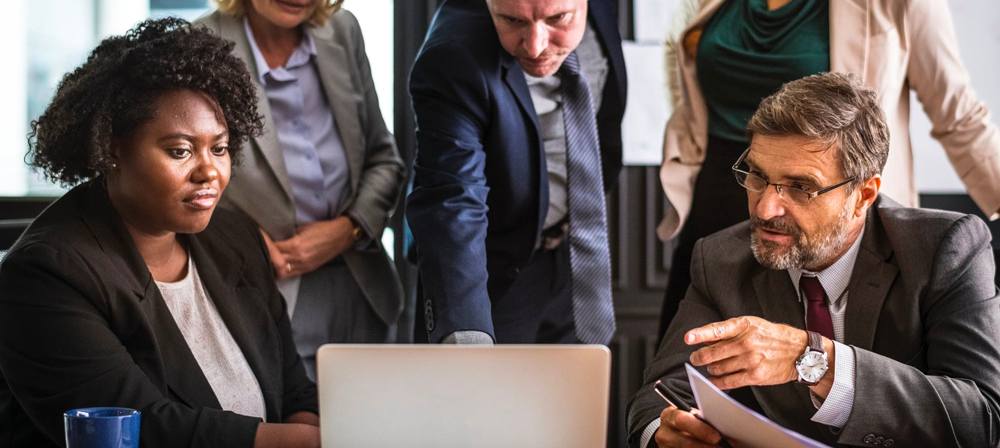 When implementing a new policy, you can get everyone in the workplace involved, which can increase team building!
When you begin any new company initiative, it can be a bit of a challenge to get your team members involved. Sometimes, employees have a difficult time changing the way they've done things for months, sometimes even years, prior. However, beginning a new compost initiative is a great way to get all team members involved and on the same page! 
Employees may wonder why they have to change the way they have done things for long. At first, it will seem easier to just throw everything into the same bin like they have always done in the past. That's why it's important to explain the reasoning behind this change. Let employees know about the environmental benefits - as well as the benefits for them (such as a cleaner and more sanitary workspace) and company benefits. 
As you start this new initiative, here are some ways you can help ensure everyone transitions smoothly, as seen in our 2018 Waste Management Definitive Guide. 
Provide specific bins: Ensure that you provided specific bins so employees know where to put their garbage. Explain what each bin means (for example, the blue bin is for recycling paper, the green bin is for compost and organic waste, etc.) If your employees are having trouble differentiating between the bins, label each one. You can even put up signs above each bin to specify what items can go in each one, so employees won't have to worry or guess every time they bring a new item to your waste bins.  
 
Encourage group effort: It is likely that some people on your staff team will already be a bit more environmentally-savvy. They may already know exactly how to use each bin and have done research on why organic waste disposal and recycling is so important. You can ask these employees to encourage others who may not know what to do yet, or are still feeling a bit confused about the initiative. It's a great way to encourage teamwork among staff. 
 
Conveniently place bins: Sometimes, having specific and clearly differentiated bins is not enough. If your employees can't find the bins, what are they to do? It's a good idea to place the bins in obvious spaces, where employees will have easy access. For example, you may want to place paper recycling bins in the copy room. For organic waste, you may want to place bins in the kitchen or eating space. Ensuring the bins are easily accessible will help set up your employees for success instead of frustration.
 
Be patient: Although many people are familiar with recycling, organic waste disposal, and other waste management methods, it is a relatively new concept for others. With this in mind, it's important to be patient. Employees may habitually throw organic waste into the garbage because that is what they are used to. It's okay for it to take some time for your initiative to become commonplace as employees and workers adjust. 
Working with a qualified company who can manage your organic waste disposal will help make things even easier for your employees. At Panda, we can help you figure out exactly what programs will work best for you, your business, and your employees. Would you like to learn more? We would love to help you come up with a program that works for everyone in your business. Click here to contact us today! 
Ready To Work With An Organic Waste Management Company Now?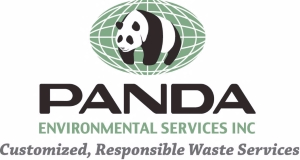 Finding the right waste management and organic waste disposal company for you and your specific needs can be a challenge. At Panda, we work with our customers to help them find a disposal package that works for them!
When you work with Panda, you work with a waste management company that cares about recycling and the environment. Panda Environmental has strived to be a leader in responsible waste management and recycling solutions across Ontario for over 20 years.
Work with Panda today and we will be able to service all of your business' waste and recycling handling needs, including hazardous waste! For a full list of our service areas, click here. 
Click here for a list of all of the waste management and recycling solutions that we provide.
 
"Very good service, using PANDA for years and all I can say they are the best in region.
Brant the sales rep is amazing guy to deal with."

- Robert, read more Google Reviews here!
Pick 3 listed here (http://pandaenvironmental.com/Compost-Organic-Waste-Recycling.htm) and expand on the benefits and why it's important for business. Finish by adding why PE is the best choice for this service.