Zero waste at work might seem like an impossible challenge, but it's easier than you think. In this article, we will offer 10 tips to help get you there.
Panda Environmental proudly offers several waste management services, helping promote zero waste at work and around the community.
Many of the following tips are simple and easy to do - let's dig in and see how you can get started today.
10 Tips for Living Zero Waste at Work
Creating an environment of zero waste at work protects valuable resources, reduces the effects of climate change, and can even save money for your business. You may not be able to implement all these tips, nor should you feel pressure to do so. Every little bit helps, though, and here are some ideas to get you started.
1. Get organized
If you're not sure where to start, look around and see who among your co-workers uses reusable cups or appears to be conscious of how much waste is created in the kitchen or break room.
Taking ownership of projects within the office is something an employer will assess during annual reviews, so being an active participant in this area of your company may just get you a raise!
"If a sustainable committee or club is not a part of your workplace culture, you should first seek out like-minded people to form one. It's easier to impact change and get financial backing with a handful of interested, determined people making the request," suggests Polly Barks.
2. Sign up for organic waste recycling
One of the best ways to promote zero waste at work is to adopt an organic waste recycling program. Organic waste recycling is a process used to convert food waste into useful materials and products for achieving environmental sustainability, and there are two primary benefits.
For starters, organic waste recycling can save you money. The primary cost of waste removal for your business is the cost associated with dumping it at the landfill. The waste is charged by weight, meaning the more you send, the more it will cost. By removing food waste, you can reduce the amount you send to the landfill by a significant amount, leading to great savings for your business.
There's also great environmental value. According to the World Wildlife Fund, "if food goes to the landfill and rots, it produces methane—a greenhouse gas even more potent than carbon dioxide. About 11% of all the greenhouse gas emissions that come from the food system could be reduced if we stop wasting food. In the US alone, the production of lost or wasted food generates the equivalent of 37 million cars' worth of greenhouse gas emissions."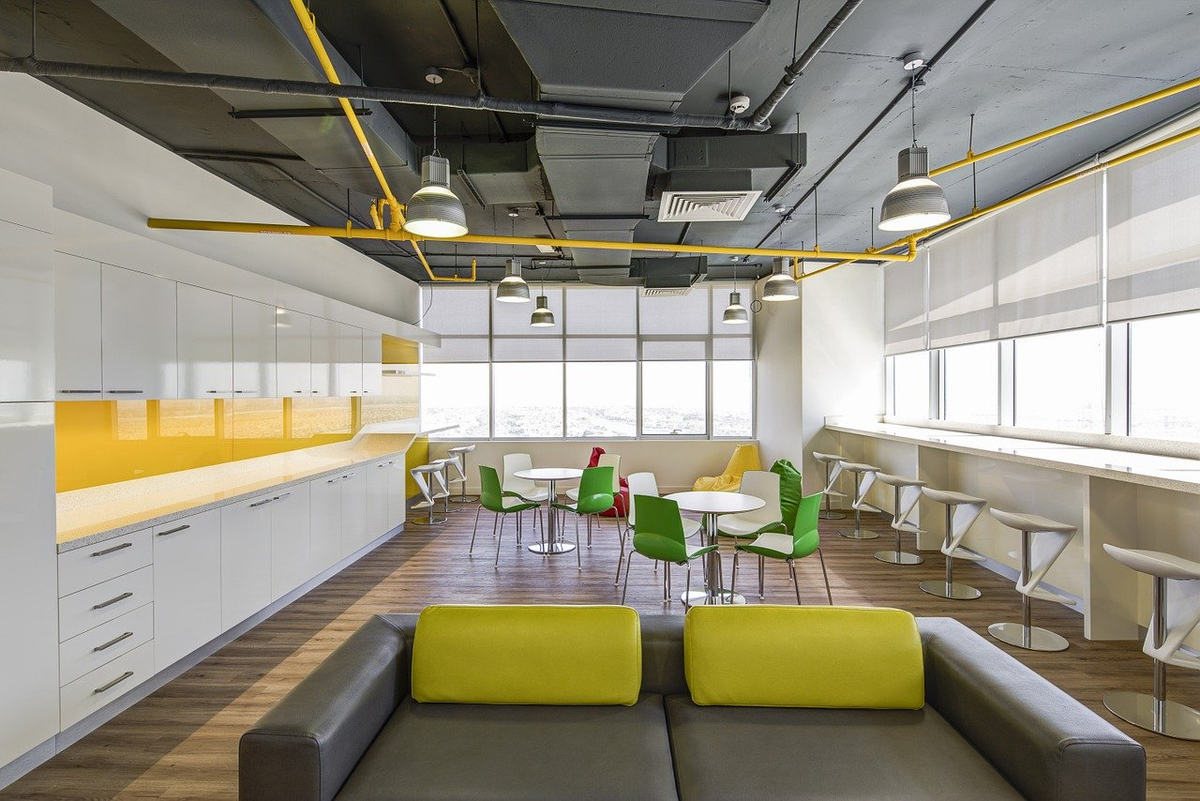 Your office kitchen is the perfect place to start reducing to zero waste at work
3. Always Recycle!
If your office currently does not have any recycling system in place, it can quickly begin to hurt your business. 
Single stream recycling is a simple and effective way to reduce waste costs for your business - without the hassle of trying to figure out which recyclables go where.
But what exactly is it? Single stream recycling is a process where all of your recyclables (e.g. paper, glass, aluminum) are placed in the same recycling container and are picked up by a single truck. The business, organization, or consumer can simply place anything recyclable into a single designated recycling bin, and then your waste management company will do the rest.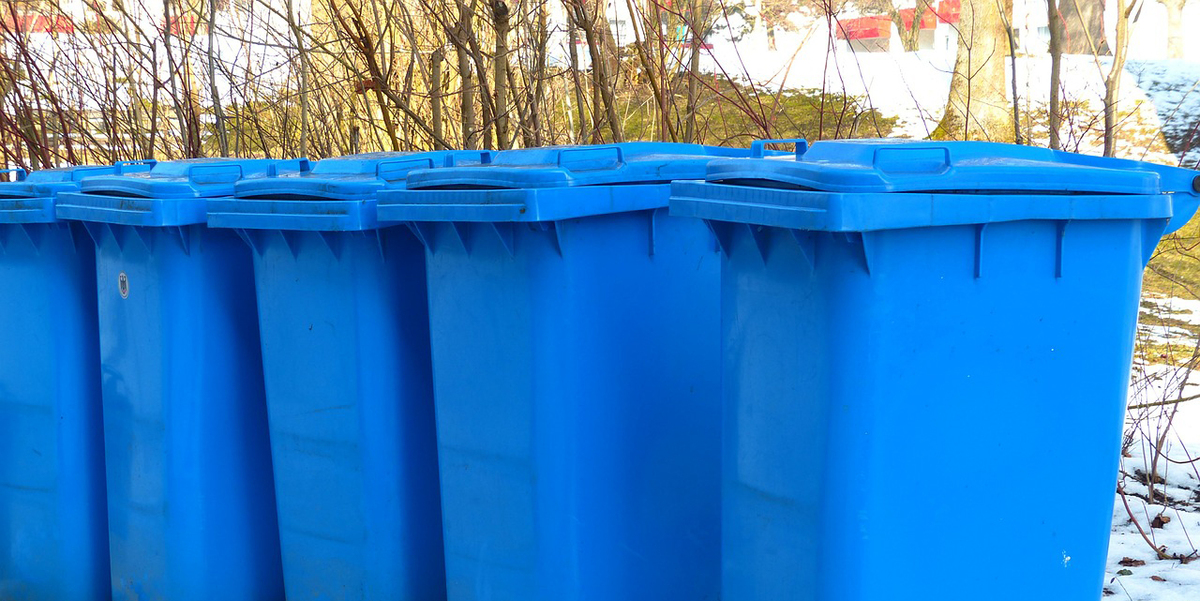 One of the benefits of recycling is that it helps reduce your overall waste costs!
4. Reuse your paper
You should place a blue bin next to every printer, copier, and fax machine so that employees can deposit unwanted paper in to be recycled. 
On top of that, you can use both sides of the page when printing and making copies. Additionally, shred old documents and reuse them as packing material in shipments instead of tossing them out.
5. Get rid of the water cooler (or the cups, at least)
Famously a hot spot to share some office scuttlebutt, the office water cooler produces loads of waste in the form of the little paper cups that are tossed within seconds of use. Not only that, but it costs to keep the water cool!
It's actually a good idea to encourage the use of refillable water bottles, but if you do keep the water cooler, make sure you at least eliminate the cups and encourage your workers to use their own reusable water bottles.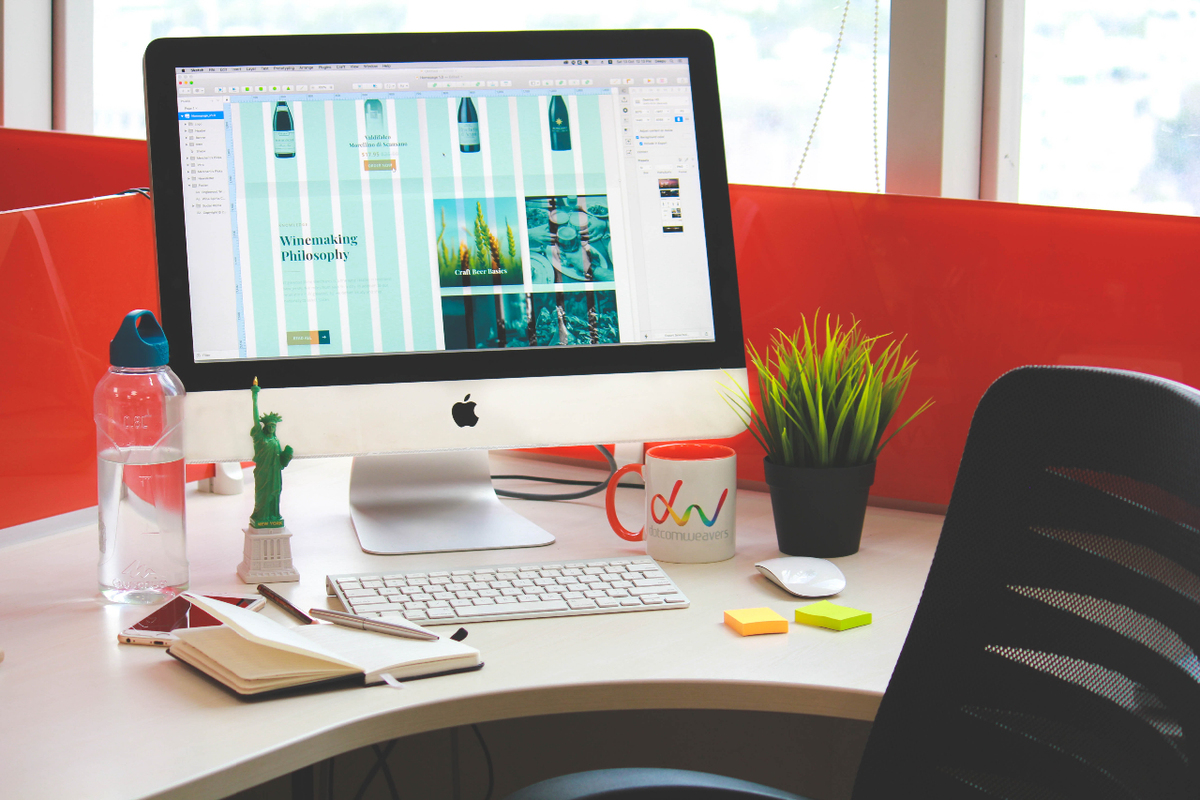 Supply your employees with water bottles and get rid of paper cups
6. Get a waste audit
A waste audit is a formal, structured process used to quantify the amount and types of waste(s) being generated by your business/organization.
Information taken from the audit will help identify current waste handling practices and how they can be improved. Knowing this information will help you identify areas that can be improved on, as well be used to formulate actions of ways to reduce, reuse and recycle a higher percentage thus reducing the amount of waste that is needlessly being put into landfills.
Performing an audit yearly is a great way to be able to see how much your business/organization has improved from the year before and what needs to be done to keep improving as you move forward.
In accordance with Ontario regulations 102/94 & 103/94, Panda Environmental helps you obtain an accurate snapshot of the different types and amounts of waste created by your company in several different categories (standard waste, recycling, organic waste, etc.)
7. Offer incentives
An incentive is something that positively promotes a desired action or result. Additionally, it spurs your employee to do more of whatever was encouraged through the chosen incentive - in this care, creating zero waste at work!
Consider launching an incentive program to encourage your employees to get on board, and, of course, make them as environmentally friendly as possible: "Find incentives that motivate the culture in the direction you want to go. This kind of approach can also be effective in specific departments or operations."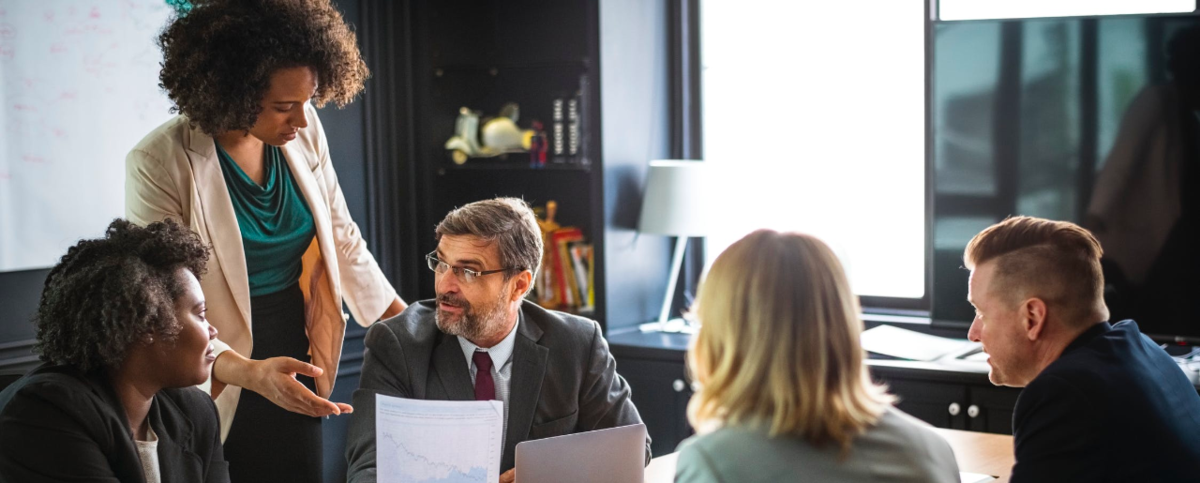 Create an incentive program to encourage employees to make advancements in your zero waste at work initiative
8. Be mindful of the thermostat
Slight changes in air conditioning and lighting can make a big difference in your energy consumption, helping you save the environment and save on your electricity bill!
Change your thermostat: Set your thermostat a few degrees lower in the winter and a few degrees higher in the summer.
Create an after-hours and weekend thermostat setting: If you know your employees aren't going to be in the office, create a setting that conserves more energy during these hours.
Turn off lights when not in use: Ask your employees to turn off lights when they leave a room and invest in automatic switches in places like the bathroom and supply areas so that they turn on and off whenever someone enters or leaves the room.
Remember: waste doesn't just apply to material objects; the energy we consume also takes a toll on the environment.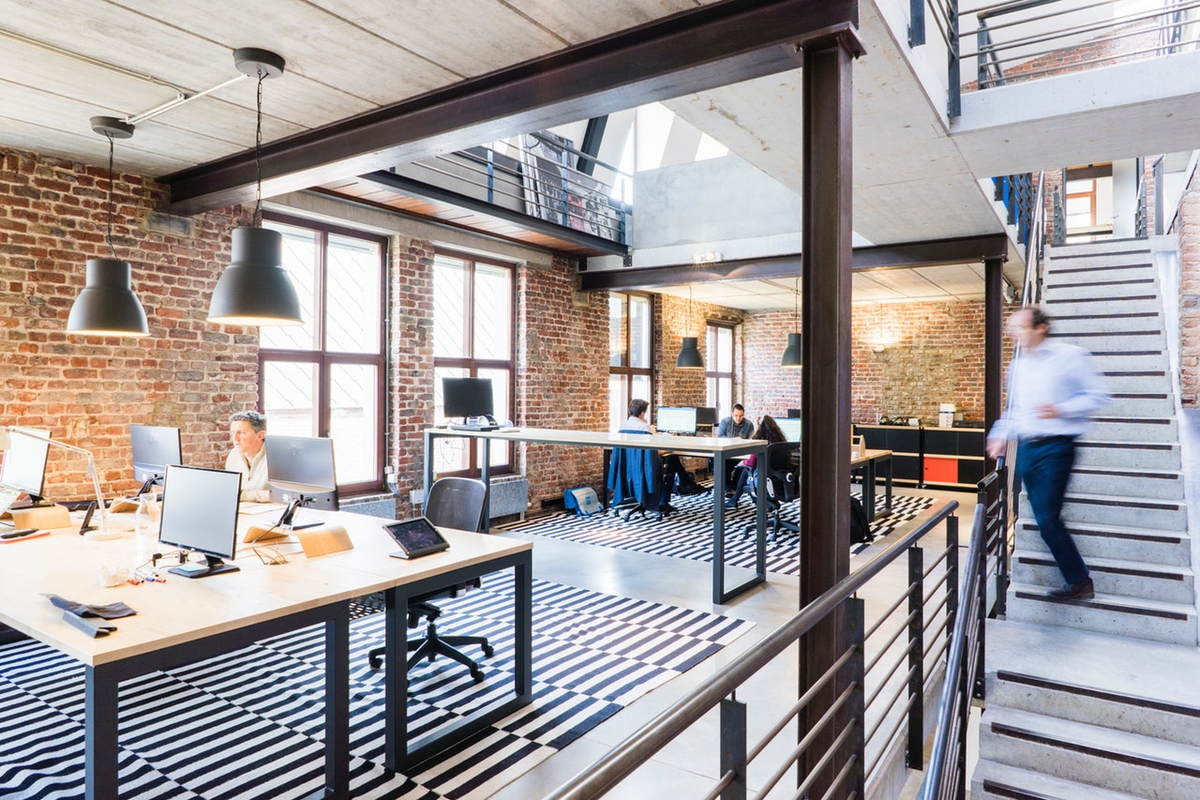 Reduce energy waste by taking advantage of natural light in your office
9. Buy local, organic coffee and tea
If you provide coffee or tea service to your employees, be sure that it's local and organic to reduce your environmental impact.
K-Cups are especially bad for the environment and produce a shocking amount of waste, so try to use an alternative instead.
10. Trust the process
"It won't happen overnight," writes Trash Is For Tossers, "and it might even take a year or two to go fully zero waste if that's your goal. But you know what, you're awesome for wanting to make this change and for making the effort to do so."
This is especially true in a corporate environment made up of people from different backgrounds. Initiating change takes time, but if you can continually reiterate the environmental benefits - not to mention the cost-saving benefits for your company - people will eventually get on board. Don't judge those who resist or don't participate; all steps in the right direction are to be seen as wins!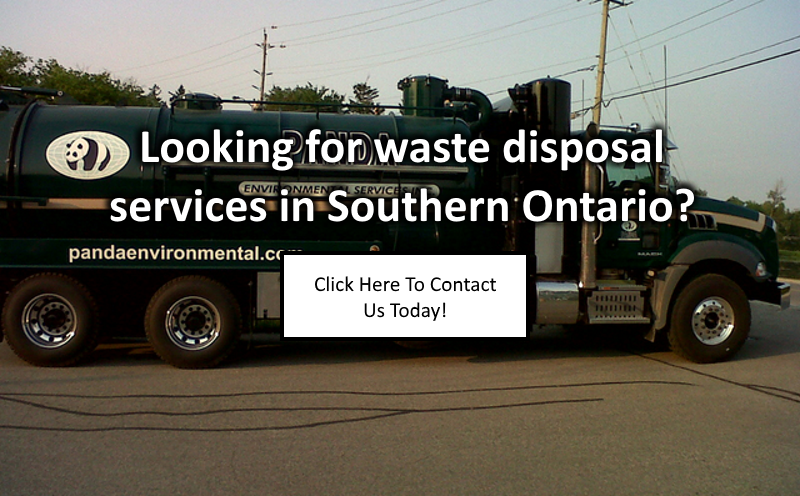 Contact Panda Environmental For Help With Zero Waste At Work Initiatives!
Panda Environmental has been a leader in responsible waste management and recycling solutions across Ontario for over 15 years.
We are able to service all of your waste and recycling handling needs, including hazardous waste. 
For a full list of our service areas, click here. 
Click here for a list of all of the waste management and recycling solutions that we provide.

"We have been using Panda for a few years now, and have been impressed with them since the start! Too often we park in front of their bins, yet their drivers have always been courteous and kind towards us when we need to move. We have had changed bin sizes a few times as well to suite our needs, and the transitions have always been smooth and we have never had any hidden fees. I would recommend them to anyone looking!"

- Dave VanWijngaarden